Congress MLAs Alpesh Thakor, Dhavalsinh Zala give resignations to assembly Speaker
July 05, 2019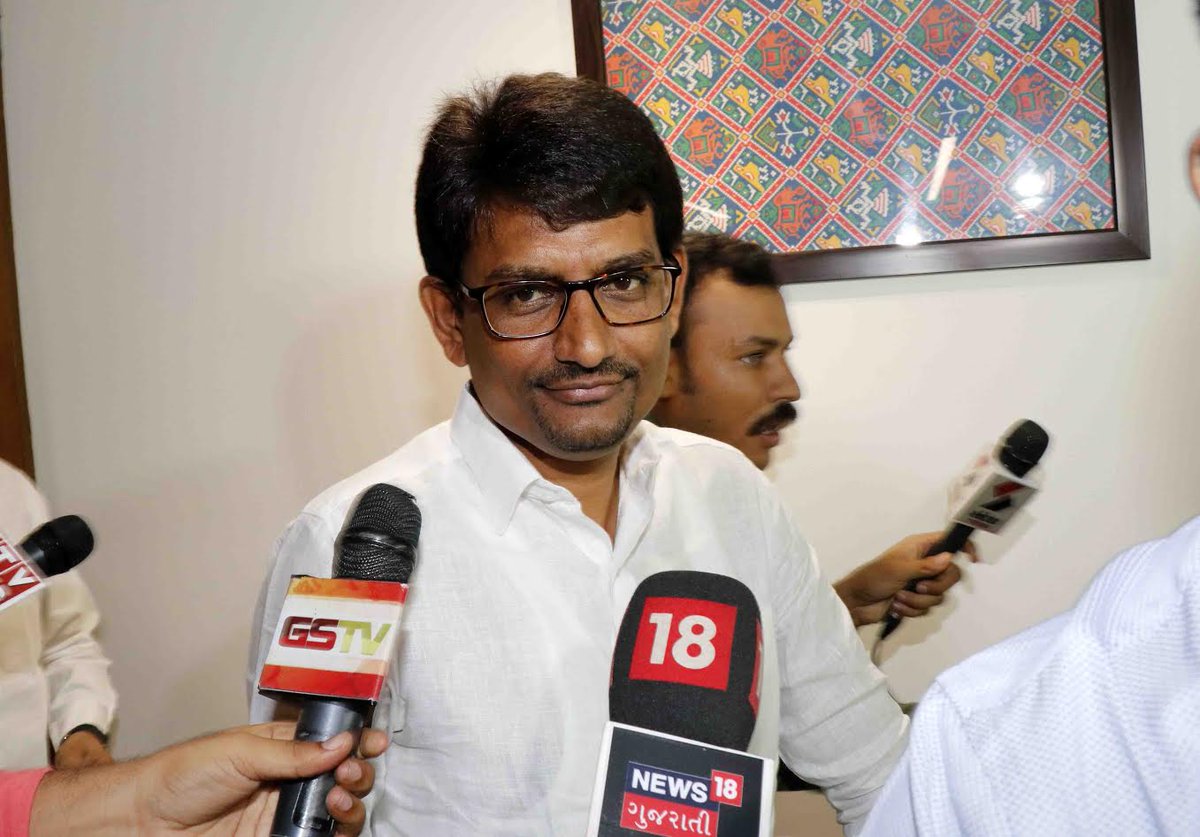 Gandhinagar: Gujarat MLAs Alpesh Thakor and Dhavalsinh Zala today resigned from assembly. Both have given resignation from membership of assembly to assembly Speaker. Both were elected for the first time as MLA in year 2017 general elections of Gujarat Assembly. Alpesh represents Radhanpur assembly seat in North Gujarat. His close aide and Congress MLA Dhavalsinh Zala represents Bayad assembly seat in North Gujarat.
Alpesh and Dhavalsinh were issued whip by Congress party to vote for Congress candidates in two seats Rajya Sabha by-polls that was held today. Party had pasted whip outside their residences. Alpesh and Dhavalsinh however today cast vote in favor of BJP candidates. Both arrived to cast vote but didn't meet any Congress leader. They sat in deputy whip office and held prolong discussion before going to cast vote for Rajya Sabha by-polls. There was verbal argument with Congress agent after they cast votes in favor of BJP candidates.
Later Alpesh told media persons that he cast vote for honest national leader. He said, 'I have cast my vote for honest national leadership that wants to take the country to new height. I cast vote as per my inner voice. I got nothing other than mental stress being in Congress. I am free from that burden.'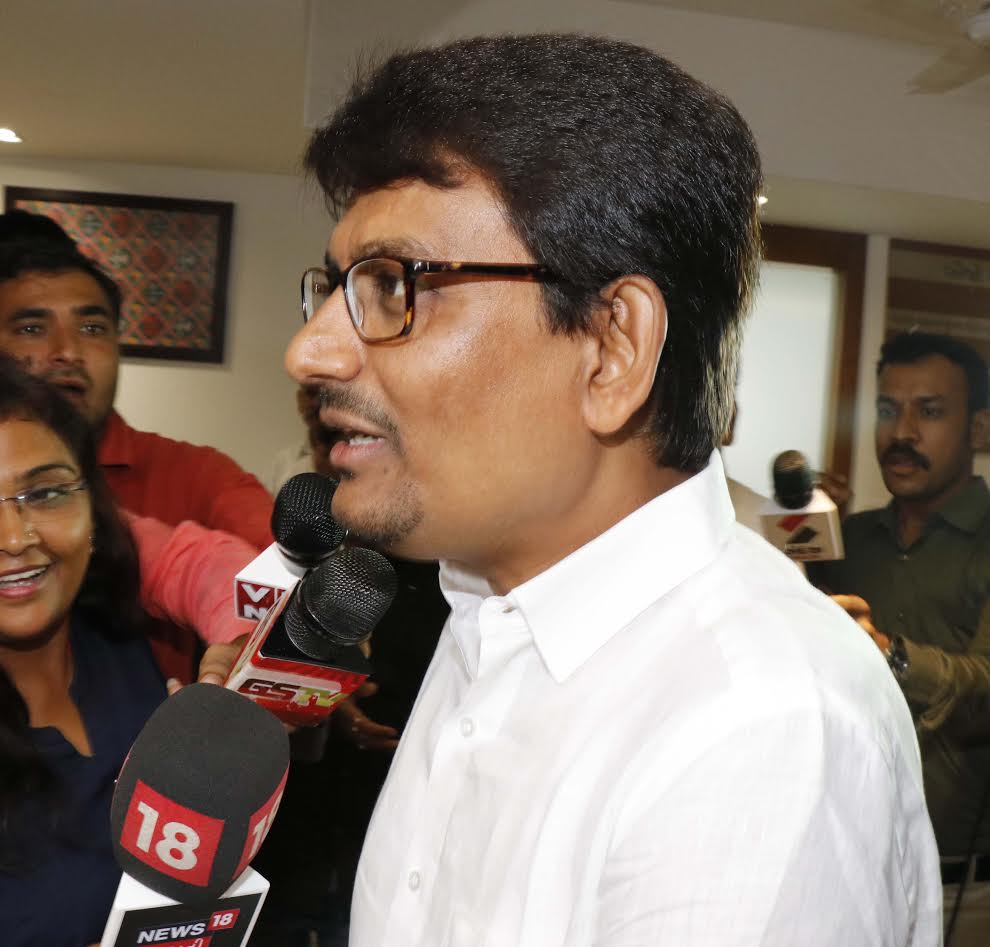 Alpesh further said: I have sent my resignation to State assembly Speaker. Dhavalsinh Zala (Bayad MLA of Congress) has also tendered his resignation.
Political observers believe that it is certain that both will join BJP. It's just a matter of time.
Alpesh told media persons that he would contest from his existing Radhanpur assembly seat again. He said he would continue to serve the people of Radhanpur. Alpesh said he had shared his views in a meeting of his supporters two days ago. All were in agreement with his decision.
Dhavalsinh Zala told media persons that he would contest from his existing assembly seat Bayad.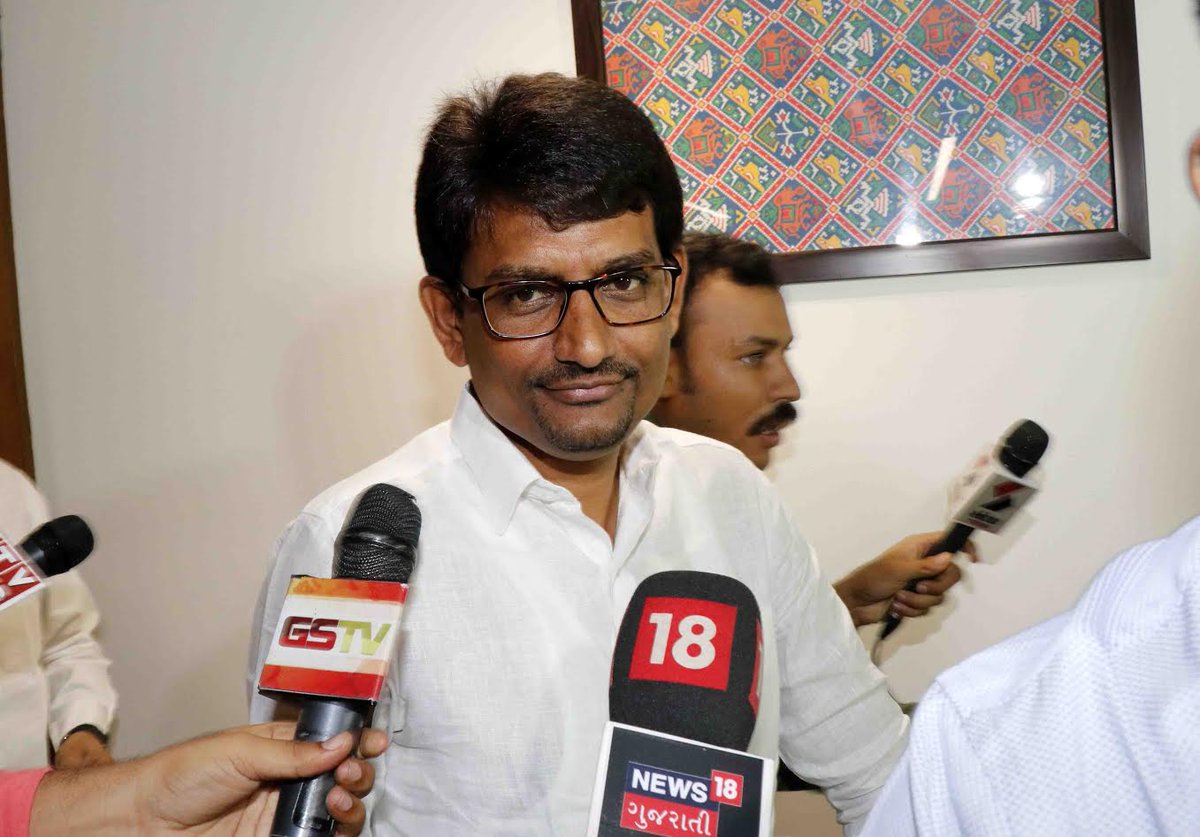 With this development, BJP is likely to get at least four additional votes beyond its strength in the assembly for its two candidates External Affairs minister S.Jaishankar and Jugalji Thakor (Lokhandwala). Two MLAs of Chhotubhai Vasava led Bharatiya Tribal Party(BTP) and one MLA of Sharad Pawar led Nationalist Congress Party (NCP) have cast vote in favor of BJP candidates, said Chief Minister Rupani. NCP MLA Kandhal Jadeja said he cast his vote as per party's whip. He refused to disclose the details of party's whip.
Meanwhile, Congress leader and lawyer Babu Mangukiya said that Alpesh will face disqualification and procedures as per schedule 10 of constitution. Congress candidate Gaurav Pandya said Alpesh gave resignation after defying whip and casting vote for BJP candidates and therefore he would face procedures.
Deputy leader of opposition Shailesh Parmar said all Congress MLAs barring Alpesh Thakor and Dhavalsinh Zala cast vote for Congress candidates. There are total 71 Congress MLAs in State assembly.
DeshGujarat