Rajya Sabha by-poll: BTP, NCP MLAs support BJP candidates, Parshottam Solanki arrives to vote on wheelchair
July 05, 2019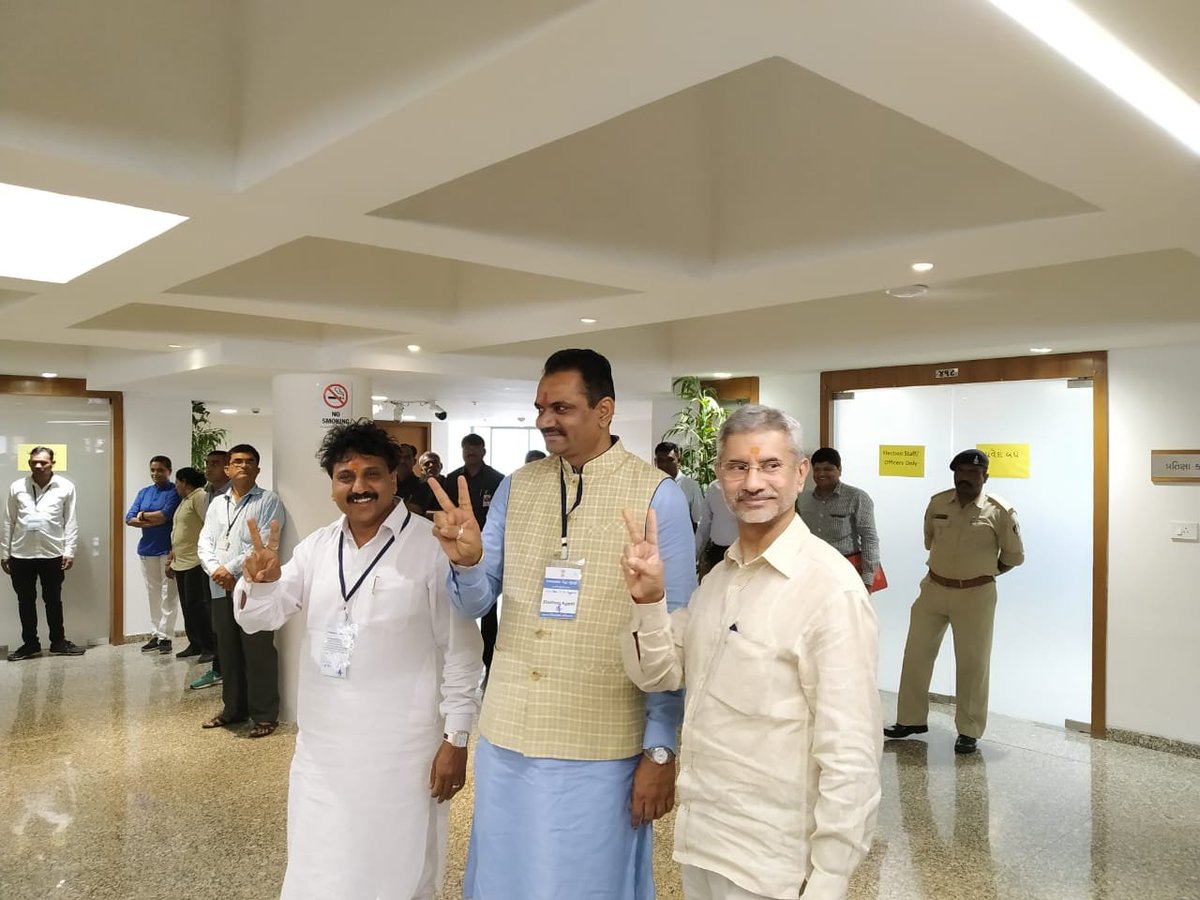 Gandhinagar: While victory of two candidates of BJP is certain in Rajya Sabha bypoll happening today, the only thing to see is how much more votes BJP candidates can go beyond party's existing strength in the assembly.
Chief Minister Vijay Rupani said, the party candidates have received support of Sharad Pawar led Nationalist Congress Party (NCP) and Chhotubhai Vasava led Bharatiya Tribal Party(BTP) MLAs.
While NCP has one MLA – Kandhal Jadeja, BTP has two MLAs who had won assembly seats in alliance with Congress party.
Senior minister Bhupendrasinh Chudasama said party will get more votes than its strength in the assembly.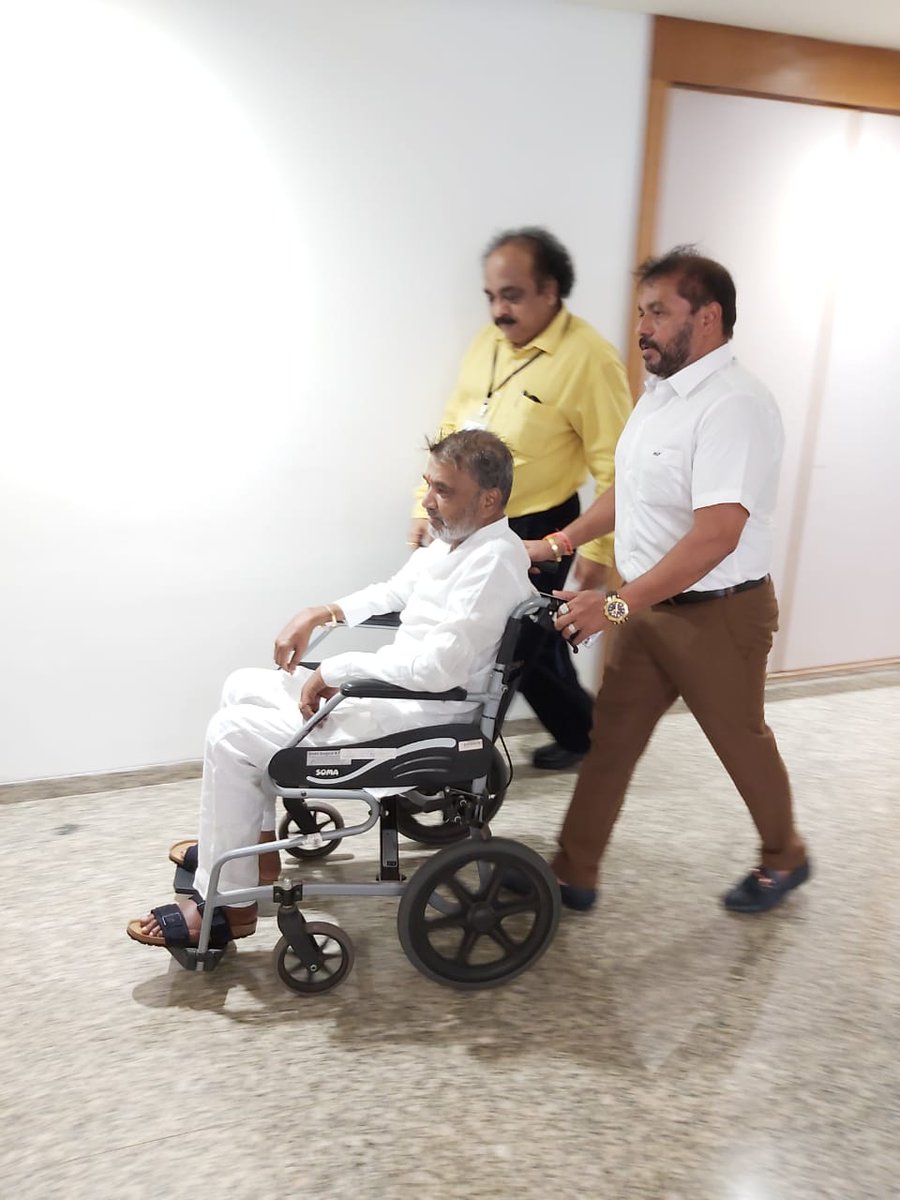 BJP has fielded External Affairs Minister S.Jaishankar and Thakor community cadre Jugal Thakor as its candidates while Congress has in symbolical fight fielded Ahmed Patel loyalist Gaurav Pandya and party's woman leader Chandrikaben Chudasama. Congress had chance to win one seat if two seat bypoll was held jointly. However, as this is not regular poll, polling is taking place separately for both seats as per convention. Congress has therefore no chance to win any of two seats. Congress has moved Supreme Court seeking joint election, but the plea was rejected on the ground that notification was already out.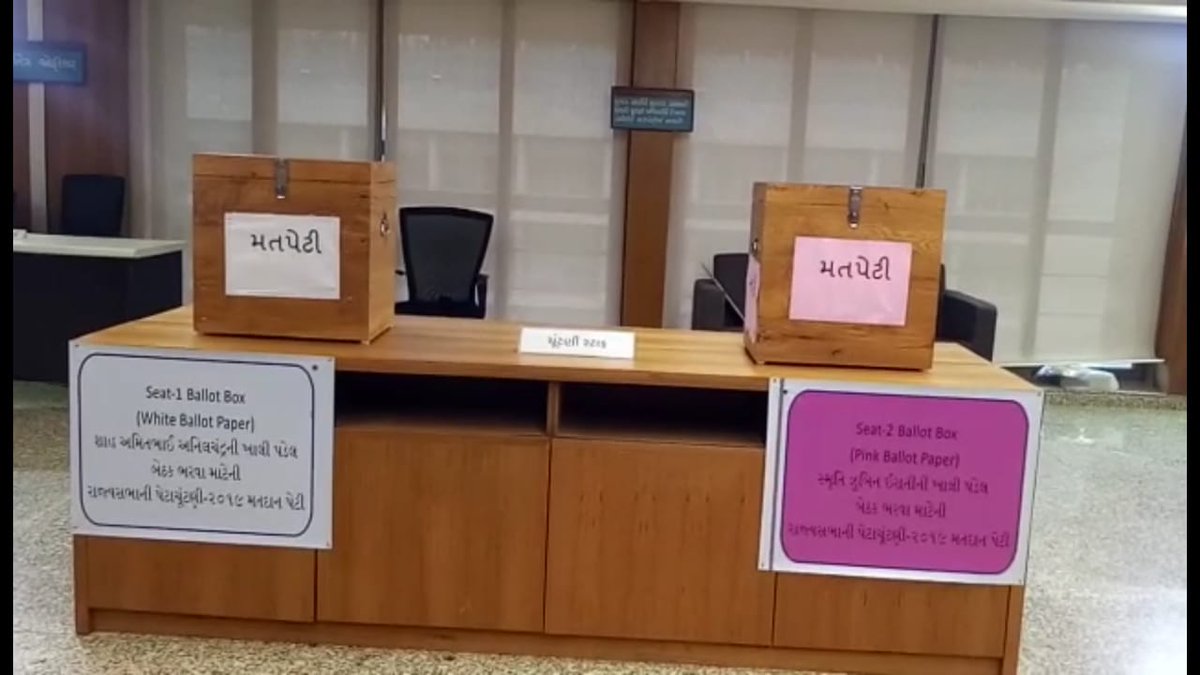 Congress has 71 MLAs in the assembly. The party has issued a whip asking MLAs to remain present and cast vote in favor or Congress candidates. According to deputy leader of party in the assembly, the MLAs defying whip will face disqualification procedure.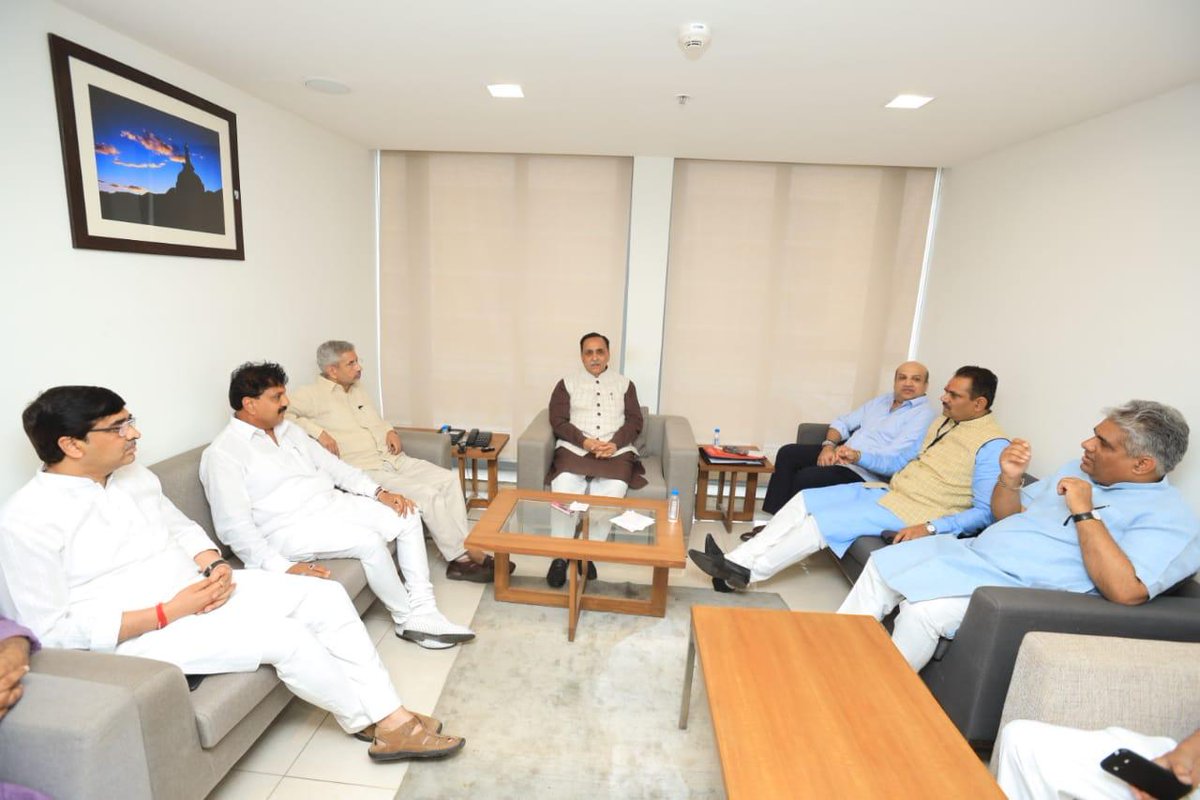 The party fears that rebel MLA Alpesh Thakor and his two aides may do cross voting. Alpesh who came to cast vote told media persons that he would give his reaction only after casting vote.
It's worth noting that in attempt to prevent poaching, Congress had taken its around 60 MLAs to a resort in North Gujarat in a bus and some cars. The bus was on its way to Gandhinagar today, a day of polling.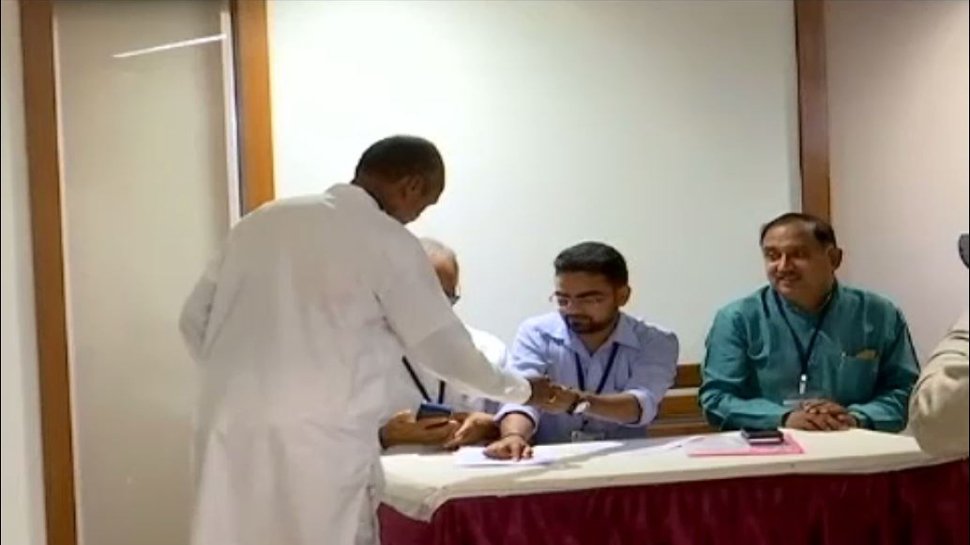 In another development,BJP candidates S.Jaishankar and Jugal Thakor (Lokhandwala) visited Jagannath temple in Ahmedabad ahead of polling for two seats.
Two seat bypoll was necessitated as then sitting MPs Amit Shah and Smriti Irani resigned from Rajya Sabha to retain Lok Sabha seats they won in recently concluded Lok Sabha general elections.
(Pictures via Twitter)
DeshGujarat