GMB invites proposal to operate sea ferry services on Ghogha – Hazira and two other routes
July 08, 2019
Gandhinagar: Gujarat government arm Gujarat Maritime Board (GMB) has invited RFP (Request for Proposal) for selection of operator for ferry services for Ghogha – Hazira, Rozi(Jamnagar) – Old Mundra and Okha – Mandvi sea routes in Gujarat.
Ghogha Hazira route will connect Saurashtra to Surat city directly. Hazira is located next to Surat in South Gujarat. Lakhs of people travel between Surat and Saurashtra every year, particularly around Diwali, Raksha Bandhan and summer vacation seasons. At present Saurshtra and Central Gujarat are connected via sea ferry service between Ghogha and Dahej. With connectivity to Hazira, Saurashtra and South Gujarat will have direct sea route link.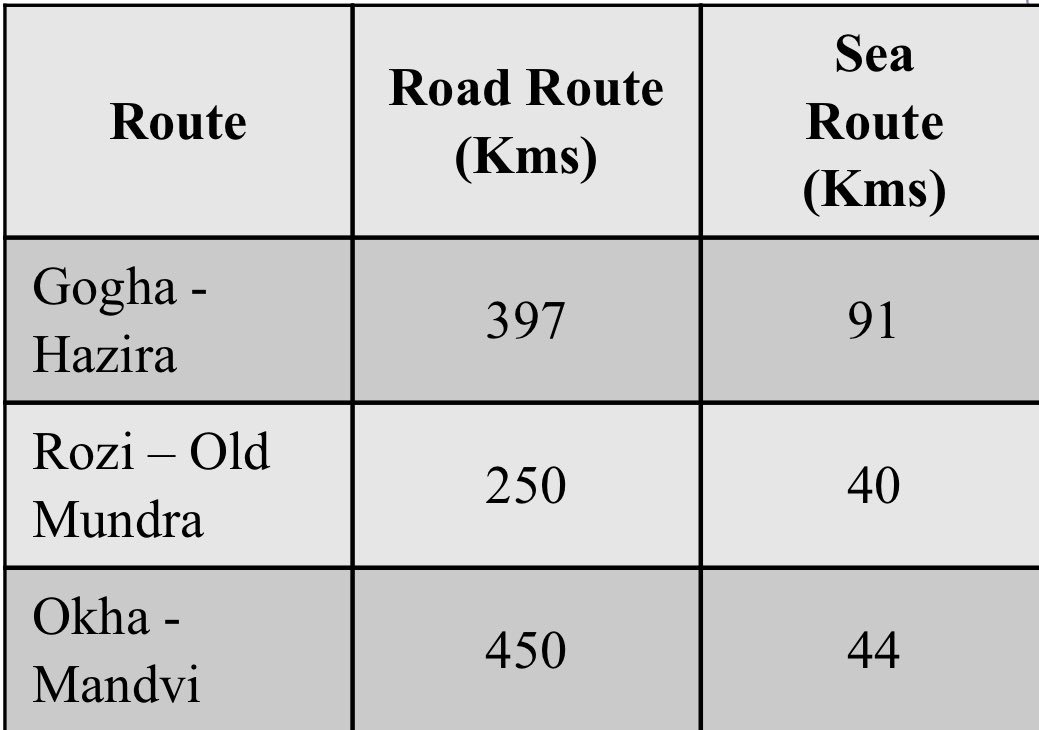 The other route Okha – Mandvi will connect Saurashtra to Kutch. Ferry service attempts on this route had failed previously due to technical issues in vessel. Proposed Rozi – Old Mundra will connect Jamnagar and Kutch via sea route.
GMB has announced tentative online bid opening date 22nd July.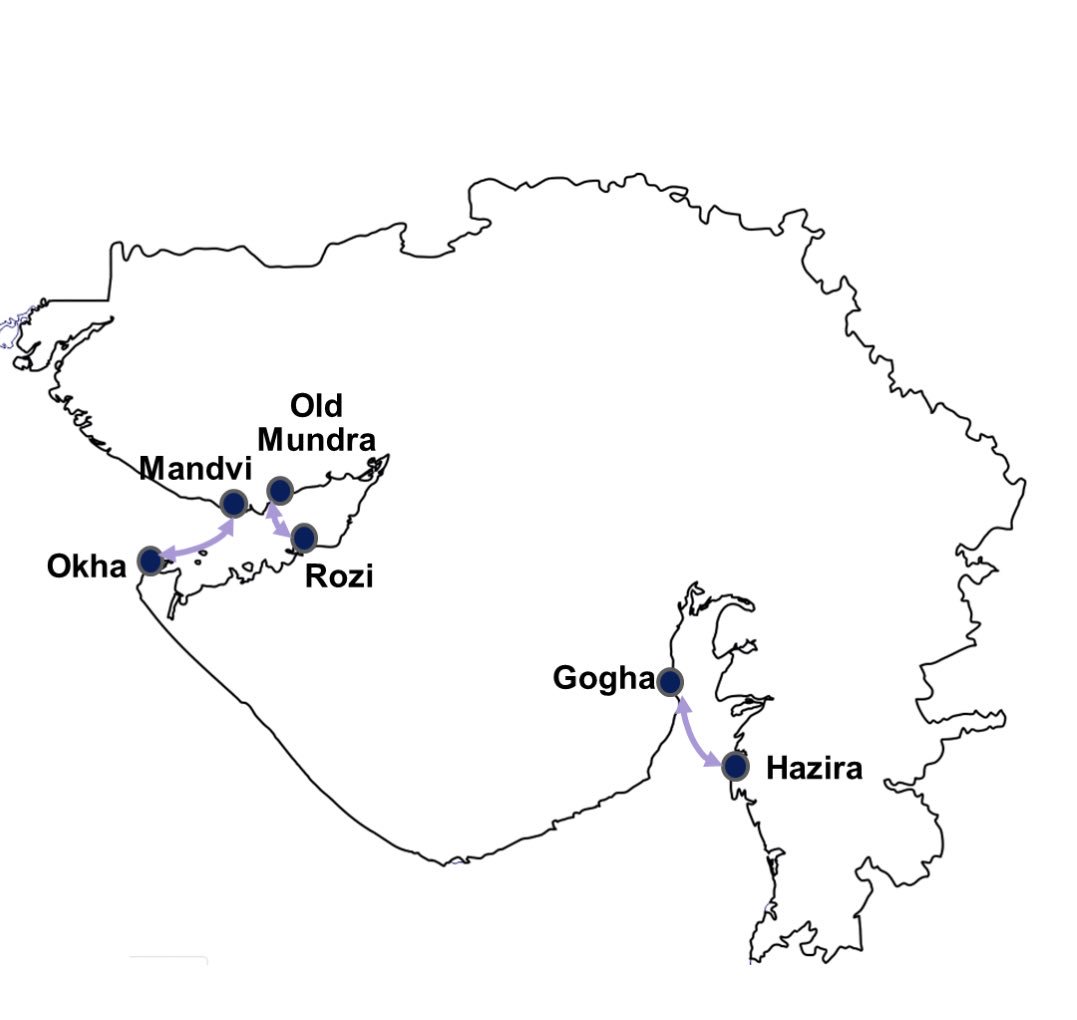 As per tended documents, GMB seeks minimum vessel capacity of 150 for Ghogha – Hazira ferry (travel time 3 hours, minimum vessel speed 25 knots), 100 for Rozi – Old Mundra ferry (travel time 2 hours, minimum vessel speed 15-20 knots) and 80 for Okha – Mandvi ferry (travel time 2 hours, minimum vessel speed 15-20 knots). Vessels shall require to be completely covered and should have AC cabin space for passenger seating area. Audio visual facilities, toilet facility, food kiosk are also required.
GMB will make ready four terminal buildings at Okha, Mandvi, Old Mundra and Rozi for the project. GMB at present operates passenger ferry as well as Ro-Ro ferry services through private operator Indigo Seaways on Ghogha – Dahej route, first of its kind in the country.
#GMB Development of Maritime Transportation

RFP for Selection of Operator for Ferry Services for the routes

1. Gogha-Hazira across Gulf
of Cambay
2. Rozi, Jamnagar – Old Mundra &
3. Okha-Mandvi across Gulf of Kutch, Gujarat

For more details visit https://t.co/HC1bJVoXnQ pic.twitter.com/okpUHJAU5E

— Mukesh Kumar (@Mukeshias) July 7, 2019
#GMB Development of Maritime Transportation

RFP for Selection of Operator for Ferry Services for the routes

1. Gogha-Hazira across Gulf
of Cambay
2. Rozi, Jamnagar – Old Mundra &
3. Okha-Mandvi across Gulf of Kutch, Gujarat

For more details visit https://t.co/HC1bJVoXnQ pic.twitter.com/iqmkkHRM4y

— Mukesh Kumar (@Mukeshias) July 7, 2019
DeshGujarat