Gujarat assembly passes two bills including Gujarat Disturbed Area Act (Amendment) bill 2019
July 08, 2019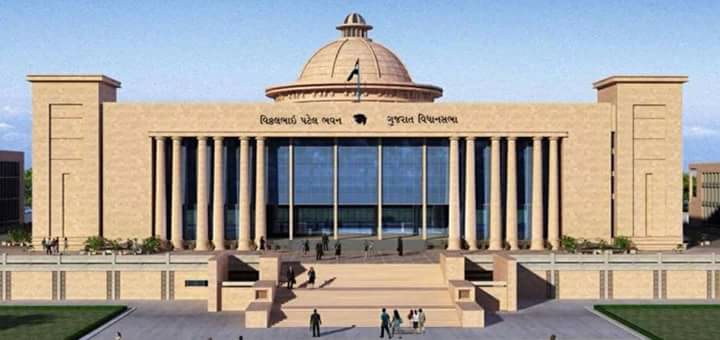 Gandhinagar: The Gujarat Assembly today passed two bills including the Gujarat Disturbed Area Act (amendment) bill 2019.
Senior cabinet minister Bhupendra Chudasama also presented Gujarat Land Revenue (Amendment) bill 2019 in the house which passed both the bills.
The amendment bill regarding disturbed area act ( The Gujarat Prohibition of Transfer of Immovable Property and Provision for Protection of Tenants from Eviction from Premises in Disturbed Area Act 1991) provides for ban on transfer in immovable property in such areas and also for protection to the tenants in such areas which are generally communally sensitive ones. It has also changed the rules regarding permissions etc.
The state government had received complaints about misuse of loop-holes of the existing act and the amendment bill was prepared to take of care of it. Complaints were received that in disturbed areas in cities like Ahmedabad, Surat and Vadodara etc builders and other were getting the immovable properties transferred in the name of re-development of the property and using power of attorney.
Section 6C of amendment bill proposes 3 to 5 year jail and fine of Rs. 1 lakh or equal to value of jantri of related property whichever is higher in case of breach of law. As per section 16A of proposed law, a monitoring committee to be formed to study the disturbed area.
The other bill has made certain changes in the existing Land Revenue Act.
MoS state Pradipsinh Jadeja also passed a resolution regarding re-election of Prime Minister Narendra Modi and BJP/NDA government at center.
DeshGujarat