Junagadh Municipal Election: BJP wins 3 seats unopposed; Seven Congress candidates withdraw nominations
July 09, 2019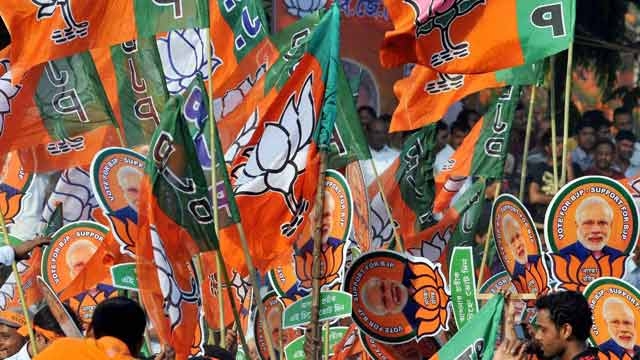 Junagadh: In a major setback to main opposition Congress party, seven Congress candidates of Junagadh Municipal Corporation general election withdrew nomination forms today. This resulted into unopposed victory of three BJP candidates. Today was the last day of withdrawing nomination forms.
Ward number 03 Congress party candidates—Hasina Pathan, Manaz Bloch, Aslam Kureshi and Akram Kureshi withdrew their nomination papers, leaving three BJP candidates—Nisha Karia, Abbas Kureshi and Sharifa Kureshi in the fray. Karia and Kureshis are declared winner uncontested. The fourth seat in this ward had no valid candidate as BJP candidate Harun Bloch's nomination form was rejected dueing scrutiny as he was found to have more than two children.
Congress candidates also withdrew nomination for one seat each in Ward No.9 and 10 and for two seats in Ward No.13. Congress has therefore candidates contesting only 52 out of 59 seats. BJP will contest 56 seats (3 won unopposed). NCP will be contesting 25 seats. Total 159 candidates, including 23 Independents are left in the fray.