Amit Jethwa murder case – CBI court give life terms to all seven accused including former MP, imposes over Rs 59 lakh fine
July 11, 2019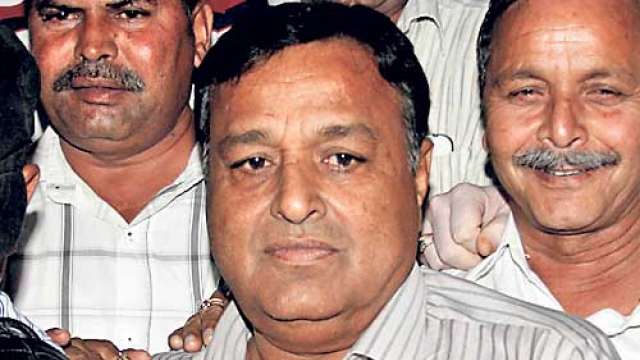 Ahmedabad: A designated CBI court here today sentenced life terms to the seven accused of the sensational murder of RTI activist Amit Jethwa, including former BJP MP Dinu Bodha Solanki.
The court of designated CBI court judge K M Dave which had held them guilty in this nine year old case on July 6 and reserved the verdict to be delivered today also imposed a total fine of Rs 59,25,000 on the accused.
Jethwa (35) was shot dead near high court on July 20, 2010, the day when he had filed a PIL in the court against the alleged illegal mining activities in the Gir forests in Junagadh.
His father Bhikha Jethwa had alleged that the then Loksabha MP from Junagadh Solanki was behind the murder. He was nabbed along with nephew Shiva but was given clean chit during probe by the crime branch. Later in 2012 his acquittal was challenged in the high court which ordered a CBI probe which arrested him from Delhi in 2013 while he was still sitting MP. The CBI had made seven accused in the case.
Apart from Solanki and his nephew Shiva, the other accused were Sanjay Chauhan, Shailesh Pandya, Pachan Desai, Udaji Thakore and police constable Bahadursinh Vader.
The court had held them guilty under various sections of IPC including those pertaining to murder (301) and criminal conspiracy (120B). They were also held guilty under section 201 of the IPC and section 25 of the Arms act for illegal possession of fire-arms.
The CBI court has also ordered that of the total penalty Rs five lakh in the form of bank fixed deposits should be given to the deceased wife and Rs 3 lakh each to his two sons.
DeshGujarat