ICJ rules in favour of India, grants consular access to Kulbhushan Jadhav and directs Pakistan to review the death sentence
July 17, 2019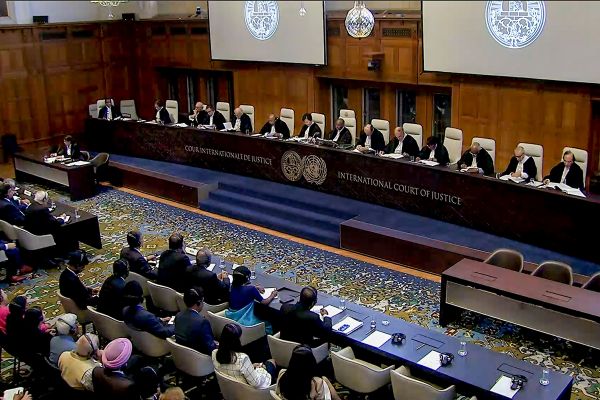 New Delhi: Marking a major victory in India's quest for justice for former Navy official Kulbhushan Jadhav, jailed in Pakistan since March 2016 on charges of spying, the International Court of Justice (ICJ) on Wednesday suspended his death sentence and granted consular access to him.
The world court, in its verdict which was 15 to one in favour of India, said the death sentence awarded to Jadhav will remain on hold until Islamabad "effectively reviews and reconsiders'' the conviction by a Pakistani military court.
The ICJ held that Pakistan had breached Art 36 (1) of Vienna Convention by denying consular access to him. "Jadhav's death sentence should remain suspended until Pakistan effectively reviews and reconsiders the conviction or sentence in light of Pakistan's breach of Article 36 (1), that is, denial of consular access and notification.''
The ICJ, however, rejected remedies sought by India, including annulment of the military court's conviction, his release and safe passage to India.
The verdict was read out on Wednesday evening at Peace Palace, The Hague in Netherlands by the President of the UN judicial organ judge Abdulqawi Ahmed Yusuf.
With the ICJ verdict, India's legal battle for seeking justice for Jadhav managed to provide some relief in getting consular access which was repeatedly denied by Pakistan.
Former External Affairs Minister and senior BJP leader Sushma Swaraj welcomed the verdict of the ICJ, saying it was a "great victory for India.''
"I thank the Prime Minister Shri @narendramodi for our initiative to take Jadhav's case before International Court of Justice. I thank Mr. Harish Salve for presenting India's case before ICJ very effectively and successfully,'' she said in a tweet.
The Congress party in its official Twitter handle said: "We welcome the ruling by the ICJ in the Kulbhushan Jadhav case. This is a big win for India".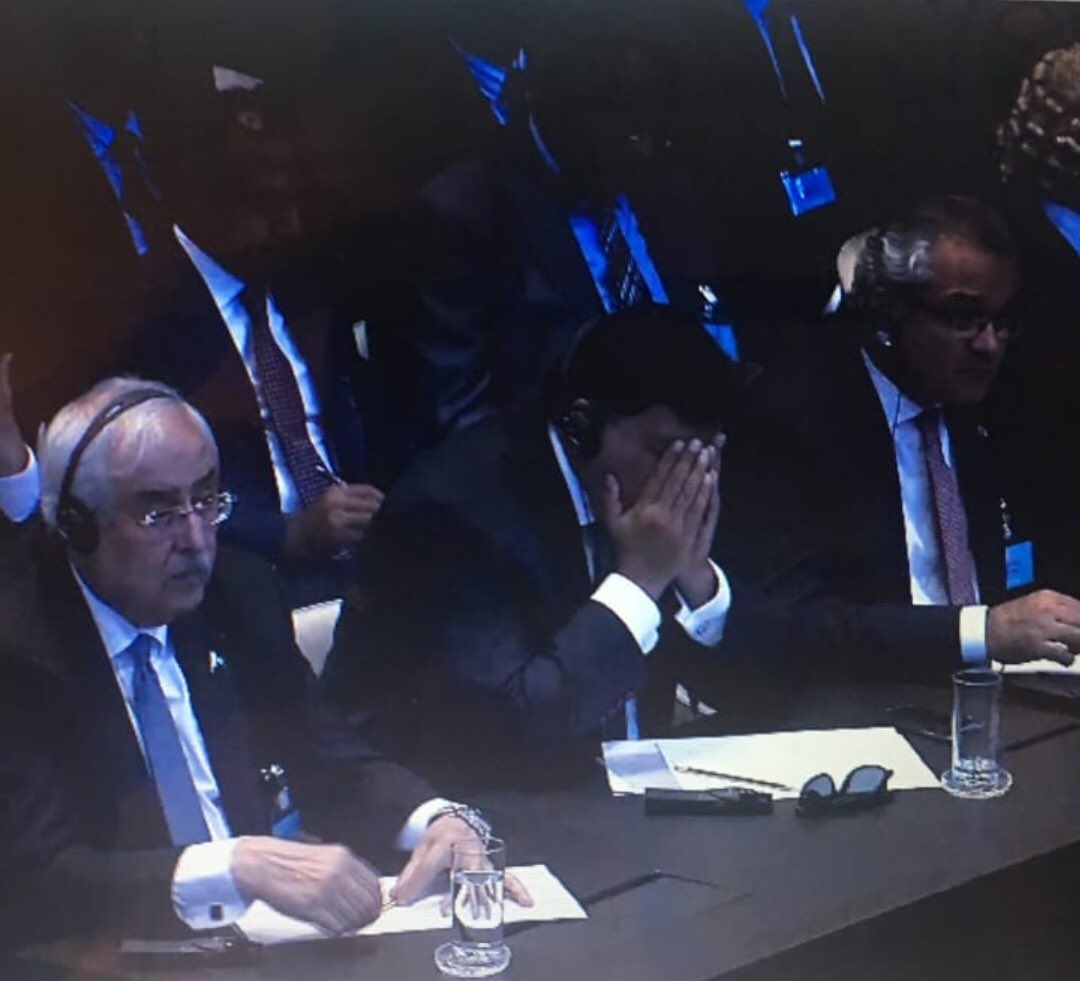 Senior Congress leader and former Union Home Minister P Chidambaram said in a tweet: "ICJ delivers `justice' in the true sense of that word, upholding human rights, due procedure and the rule of law. A 15:1 verdict is actually a unanimous verdict.''
Jadhav, 49, was allegedly arrested on March 3, 2016 by Pakistan and India was informed later on March 25. Pakistan has claimed that Jadhav was a serving Indian Navy officer and was a spy, India has stoutly denied this by asserting that Jadhav was a former navy officer doing business in Iran's Chabahar port and was kidnapped by Pakistani agents. His military trial took place and he was sentenced to death on charges of espionage and terrorism in April 2017.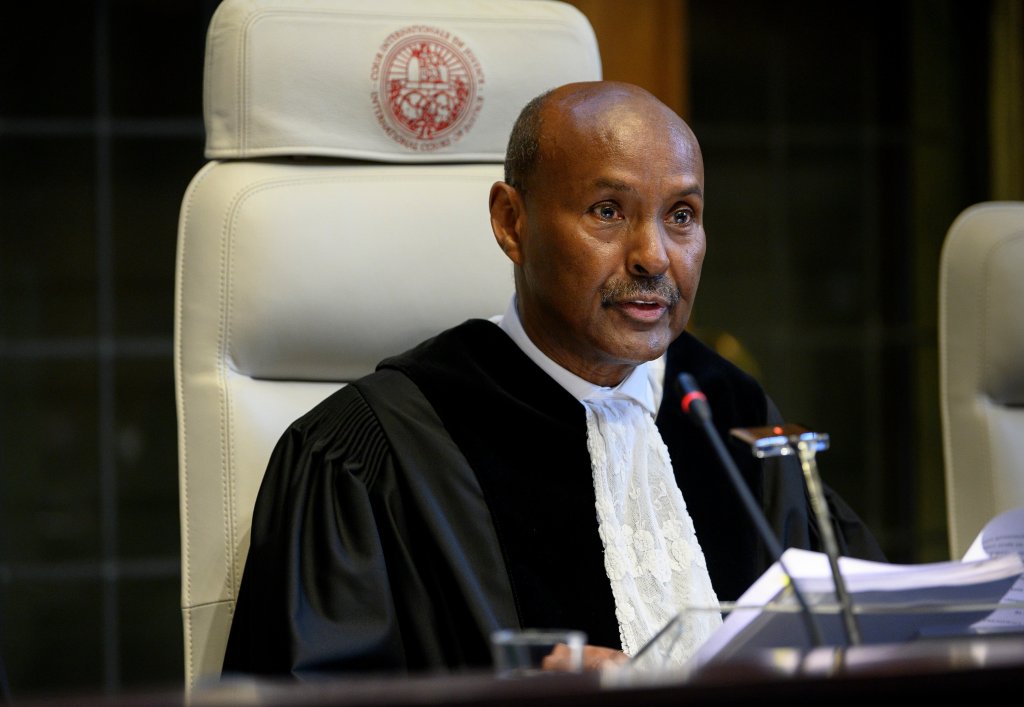 India first approached the ICJ on May 8, 2017, over Pakistan's violation of provisions of the Vienna Convention on Consular Relations, 1963 by repeatedly denying it consular access to Jadhav.
India's pleadings, made before ICJ by senior advocate Harish Salve, focused on the fact that the Jadhav trial was held in a military court which was only quasi-judicial and hence lacked internationally recognized procedures and Pakistan violated the Vienna convention on consular access.
Apart from asking that the ICJ direct Pakistan "to release the convicted Indian national forthwith'', India had also asked for his safe passage.
PM lauds ICJ for verdict based on extensive study of facts
We welcome today's verdict in the @CIJ_ICJ. Truth and justice have prevailed. Congratulations to the ICJ for a verdict based on extensive study of facts. I am sure Kulbhushan Jadhav will get justice.

Our Government will always work for the safety and welfare of every Indian.

— Narendra Modi (@narendramodi) July 17, 2019
Welcoming the International Court of Justice (ICJ) verdict in Kulbhushan Jadhav case, Prime Minister Modi on Wednesday said "truth and justice' have prevailed.
In a tweet, PM Modi congratulated the ICJ for a "verdict based on extensive study of facts'. He further said: "I am sure Jadhav will get justice. Our government will always work for safety and welfare of every Indian,' he tweeted.
External Affairs Minister Dr S Jaishankar said that he had spoken to Jadhav family. "Applaud their courage. Satyameva Jayate,' he said in a tweet.
India welcomes ICJ order, says will work for Kulbhushan Jadhav's early release
India on Wednesday welcomed ICJ verdict on Kulbhushan Jadhav and said it will continue to work vigorously for his early release from Pakistan custody.
"We appreciate direction by International Court of Justice (ICJ) that Islamabad should review and reconsider conviction and sentence given to Jadhav by Pakistani military court," MEA spokesman Raveesh Kumar told reporters here.
"We expect Pakistan to implement directive immediately. This judgement validates India's position on the case," he said.
He said New Delhi will continue to work vigorously for Jadhav's early release and return to India.
Earlier at The Hague in Netherlands, the ICJ verdict by 15-1 suspended the death sentence on Jadhav slapped by Pakistani military court but rejected New Delhi's plea for his safe passage and return to India.