Kankaria Lake Front Joy-ride accident case: Court allows 2 more days of remand of 6 accused
July 18, 2019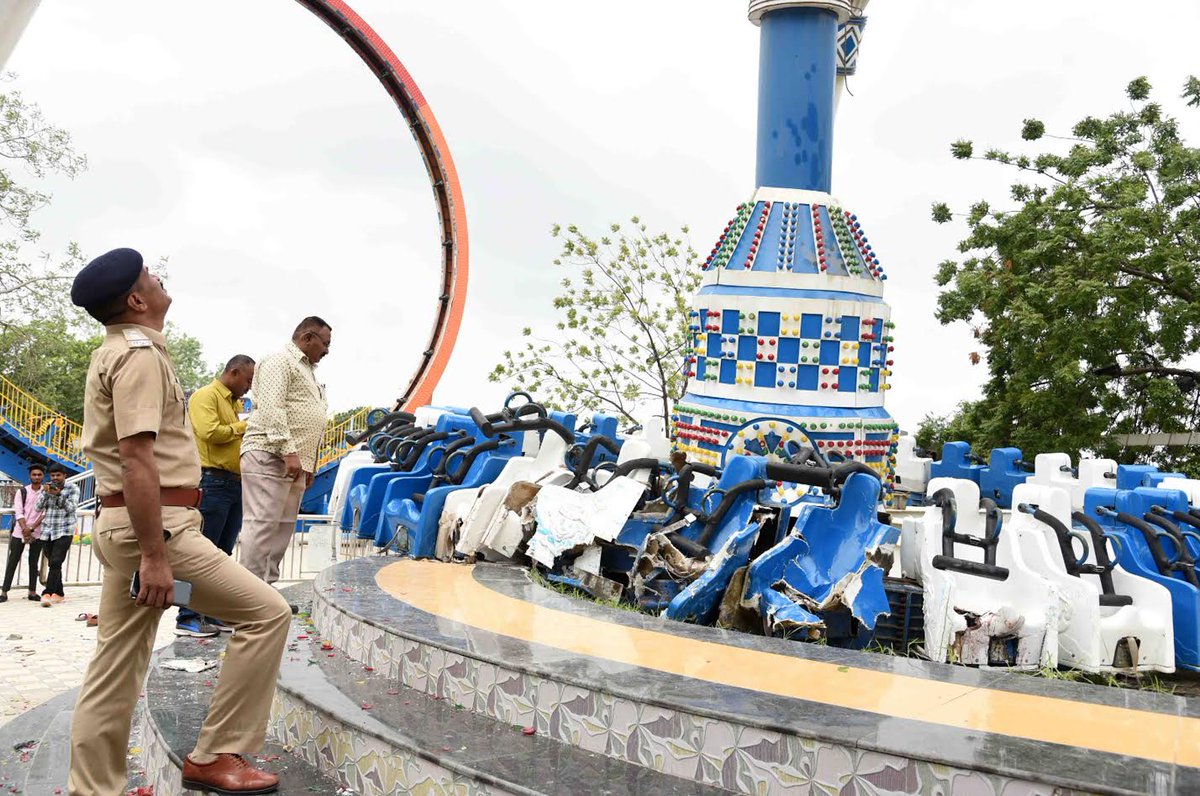 Ahmedabad: A local court here today allowed two more days of the remand (police custody) of the six persons arrested in connection with the joy-ride accident in Kankaria Lake Front here last Sunday in which 2 people including a lady had died and over 20 injured.
The court had earlier on July 16 allowed two days remand ie til today of all the six accused.
Police today again produced the six accused in court and demanded 5 more days of remand for further interrogation but the court allowed it for two day ie till 3 pm of July 20.
Notably, Chirag Patel, Assistant Manager of Kankaria Lake Front had filed complaint in Maninagar police station against six persons in connection with the accident.
Police had nabbed Amusement park operator company Superstar Amusement's managing director Ghanshyam Patel, his son and park operator Bhavesh Patel, manager Tushar Choksi, ride operators Yash alias Vikas Mahendra Patel and Kishan Mahanti and helper Satish Vaghela under sections 304 (culpable homicide not amounting to murder) and 114 (abettor present when offence is committed) of the IPC.
Ghanshyam Patel is brother of former BJP municipal Councillor Mahendra Patel. Another accused Vikas Patel is Mahendra Patel's son.
DeshGujarat