London based Standard Chartered to start operations at GIFT city shortly, will become first foreign bank at the IFSC
July 18, 2019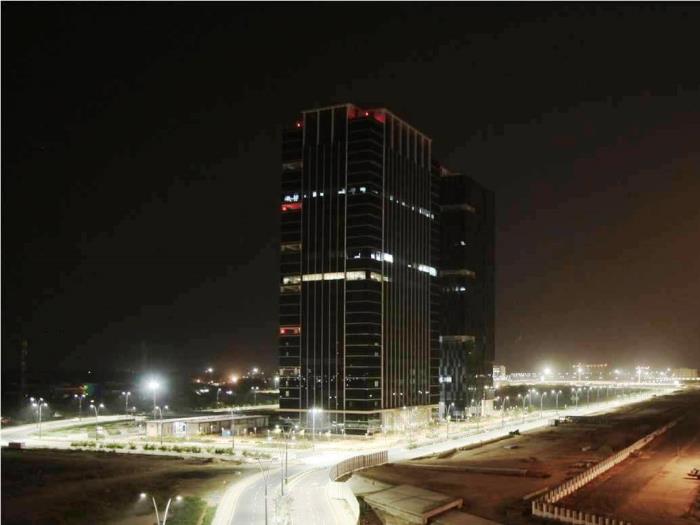 Gandhinagar: London based leading international bank, Standard Chartered, will shortly become the first foreign bank to launch operations at International Financial Services Centre (IFSC) located in Gujarat International Finance Tec – City (GIFT City).
A press release by the first Indian IFSC situated near capital Gandhinagar today said that Standard Chartered has received in- principle regulatory approvals to set up its IFSC Banking Unit (IBU) in GIFT IFSC.
The proposed commencement of the IBU marks a significant development in India's IFSC business and proves GIFT's mettle as a globally competitive international financial centre that is at par with other well established global financial centres across the world.
The release did not mention any specific date for commencement of the operations. An official of the GIFT said that it was likely to start shortly.
Welcoming the first foreign bank at GIFT IFSC, Mr. Tapan Ray, MD & Group CEO, GIFT City said, "It is a momentous occasion for us to host Standard Chartered at GIFT IFSC. Government of India had envisaged GIFT IFSC as a hub to bring offshore financial transactions onshore, and with the presence of Standard Chartered, the IFSC ecosystem of India will become more formidable now. In addition, the announcements made in the recent Union Budget have provided the much needed impetus to take GIFT on a fast track mode. This would definitely incentivise moreinternational financial intuitions to set up their base in GIFT City. The recent budget has laid a special emphasis on aircraft financing and leasing and announced various incentives. We would like to work with organizations including Standard Chartered to help build a hub for aircraft financing and leasing within GIFT City."
The banking business at GIFT IFSC has seen a 167% jump in just two years. The cumulative banking transactions touched US$ 22bn this year as compared to US$ 6bn in 2016-17. GIFT IFSC Banking Units have played a pivotal role in the development of IFSC in India by providing dollar financing to Indian corporates. As per available data, IBUs in GIFT IFSC have contributed around 8% of total External Commercial Borrowings (ECBs) availed by Indian Corporate in FY17-18 which was around US$ 29Bn. Apart from banking, insurance and international exchanges in GIFT IFSC have also seen an upward trajectory in their business.
DeshGujarat