Water level of Sardar Sarovar dam increases by almost half a meter in a day
July 20, 2019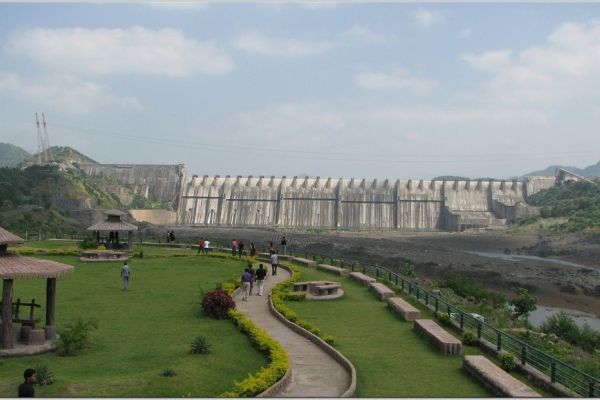 Vadodara: Even as the war of words between Gujarat and neighbouring Madhya Pradesh was on over the alleged threat of the latter to stop the supply of Narmada water to the former, the water level in the Sardar Sarovar Narmada Dam reservoir in Kevadiya of Narmada district in central Gujarat has seen a rise of almost 50 cm (half a meter) in a little over last 24 hours.
An official at the Narmada flood control unit in Vadodara today said that the water level was 121.25 meters and inching closure to the earlier overflow mark at 6 pm today and was still marginally rising with inflow at 14038 cusec slightly exceeding the outflow of 13844 cusec. It has seen a rise of almost 50 cm (a little over 49cm to be precise) till the evening (6pm) today since 12 pm of yesterday when it was 120.76m and started rising due to increased inflow caused by operation of eight hydel power units at Indira sagar dam in MP.
The live storage has also increased and become 1444.46 Million Cubic Meter (MCM) which was 24.7% of total live storage capacity of the reservoir.
An official of the SSNNL said that there was enough water for meeting the drinking and other domestic needs of the around 167 towns and more than 10000 villages that depend on our water supply.
The overflow mark of the dam has been raised from 121.92 to 138.48 after the installation and closure of 30 sluice gates in 2017.
DeshGujarat