Gujarat Labour Welfare Board to double welfare expenditure to 100 crores
August 08, 2019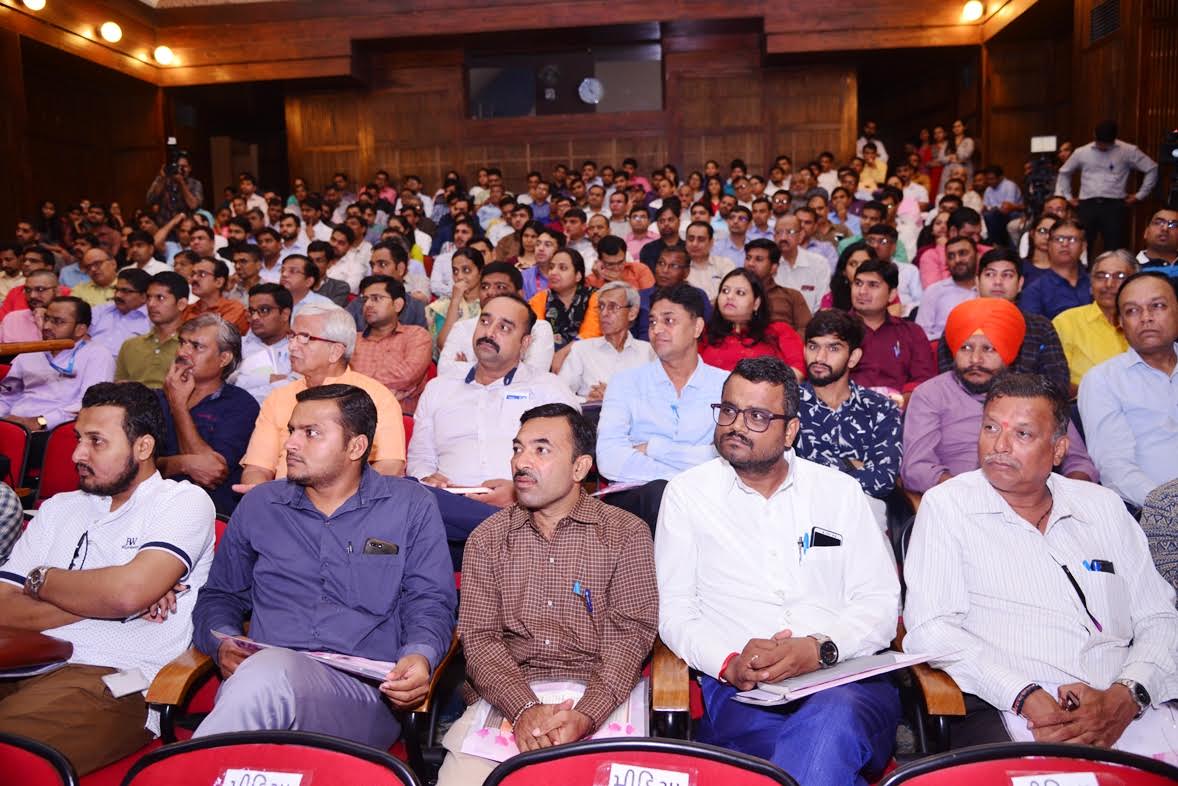 Ahmedabad:The Gujarat Labour Welfare Board today said that it aims to take several new measures for labour welfare and to double expenditure on labour welfare activities to Rs. 100 crores.
Board chairman Sunil Singhi announced this here at an interactive session on "Role of Human Resource Team & Welfare Officer in Labour Welfare", organized by Labour and Employment Department, in association with Mahatma Gandhi Labour Institute.
More than 250 HR managers from top companies participated in the seminar, which was aimed at sensitizing them towards the importance of labour welfare and to apprise them about the various labour welfare schemes.
Addressing the inaugural session, Singhi said, "We have launched several schemes for labour welfare. When I took over as Chairman, the Board was spending Rs. 22 lakhs on labour welfare in a year. We are now spending more than Rs. 50 crores in a year, and want to touch Rs. 100 crores in the coming days by setting up more centres with facilities such as library, recreational sports and yoga centres. We seek your participation to make this a reality."
He called upon the HR managers to act as a bridge between the government and employees to ensure that maximum people can benefit from their schemes.
He also said that the Board has recently started a scheme where employees can approach it for unclaimed dues within a year of quitting an organisation.
In his address, Vipul Mittra, Additional Chief Secretary, Labour and Employment Department, said, "Gujarat is the most peaceful state in the country, with the lowest unemployment rate. The state government is serious about attracting industries but is committed to labour welfare. We have initiated several labour welfare measures, and want to improve further."
He said that an organisation's image depends on how happy and satisfied its employees are and stressed the HR department's key role in the same. He also urged HR managers to share their best practices.
"We would like to document the best practices you have implemented to improve the motivation level of workers, to reduce attrition level, to reverse demotivation, etc. We also want your feedback regarding the changes you feel are required in government policies," Shri Mittra added.
According to officials, the number of companies registered with Gujarat, Labour Welfare Board has gone up from 10,000 to 25,000 in the last few years, while the number of workers registered with it is around 50 lakhs. The seminar saw discussions on issues such as the need for labour welfare, Role of HR/ Welfare Officers, government initiatives for labour welfare, strategies for effective implementation of labour welfare schemes, among others.
HD Rahul, Welfare Commissioner, Gujarat Labour Welfare Board, made a presentation on activities of Gujarat Labour Welfare Board, and welfare schemes run by it.
The Gujarat Labour Welfare Board functions under Labour and Employment Department, and undertakes activities prescribed under Section 7 of The Bombay Welfare Fund Act 1953 for the welfare of workers employed in the organized sector.
DeshGujarat