'Rajadhiraj' – fusion of Art, Literature and Music – on Lord Dwarkadheesh unveiled in Ahmedabad
August 09, 2019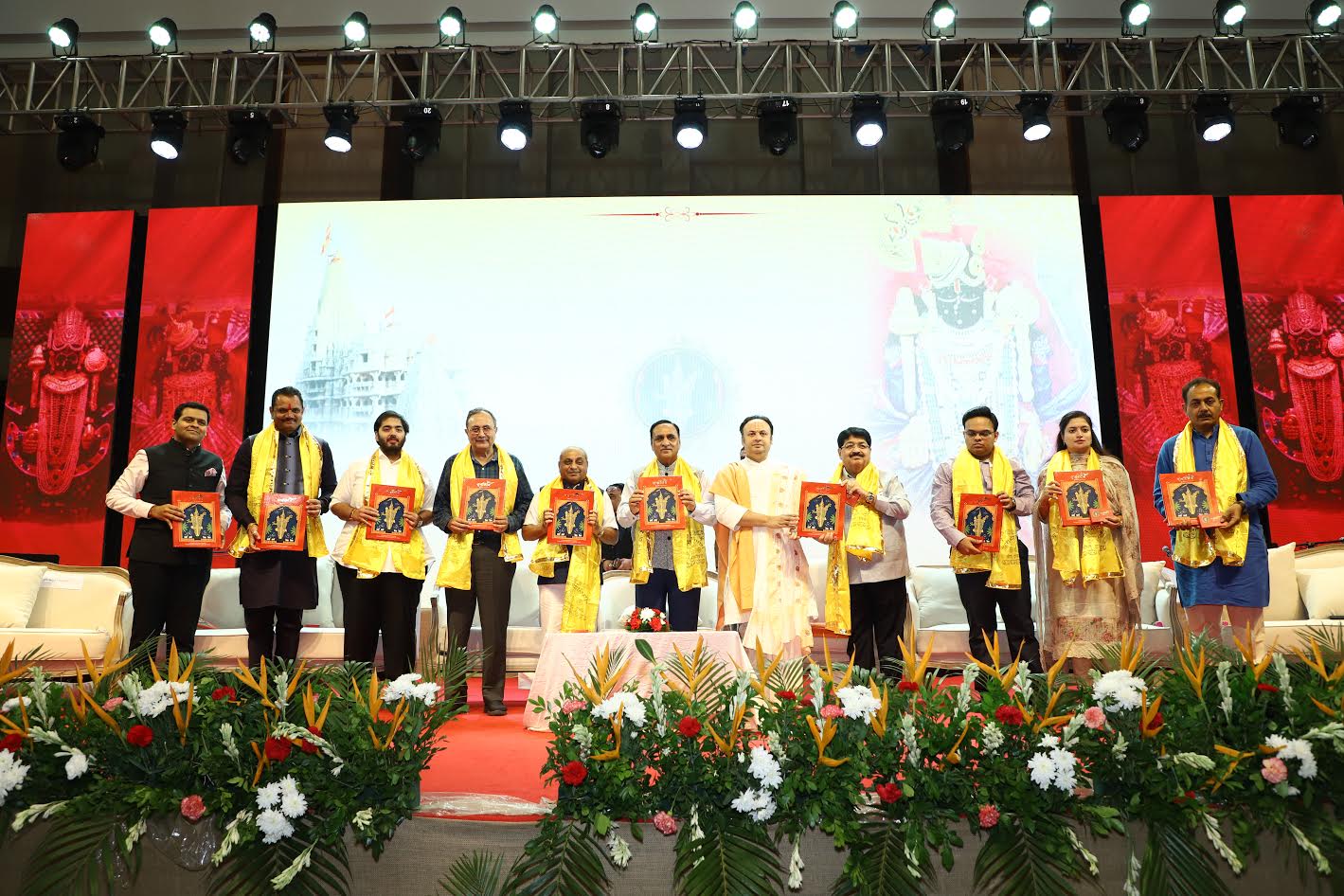 Ahmedabad: In a unique programme 'Rajadhiraj' with Dwarkadheesh and Dwarka as theme;Pichhvai paintings of Lord Dwarkadheesh for the first time, a Coffee Table Book and a music album were unveiled by Chief Minister of Gujarat at YMCA in Ahmedabad today. Besides the Chief Minister,Vaishnavacharya HH Dwarkeshlalji Maharaj, Deputy Chief Minister Shri Nitinbhai Patel, Shri Anant Ambani, Energy Minister Shri Saurabh Patel, Minister of State for Food and Public Distribution Shri Dharmendrasinh Jadeja, President of Gujarat BJP Shri Jitubhai Vaghani, Jamnagar MP Smt. Poonamben Madam and host of other dignitaries graced the occasion.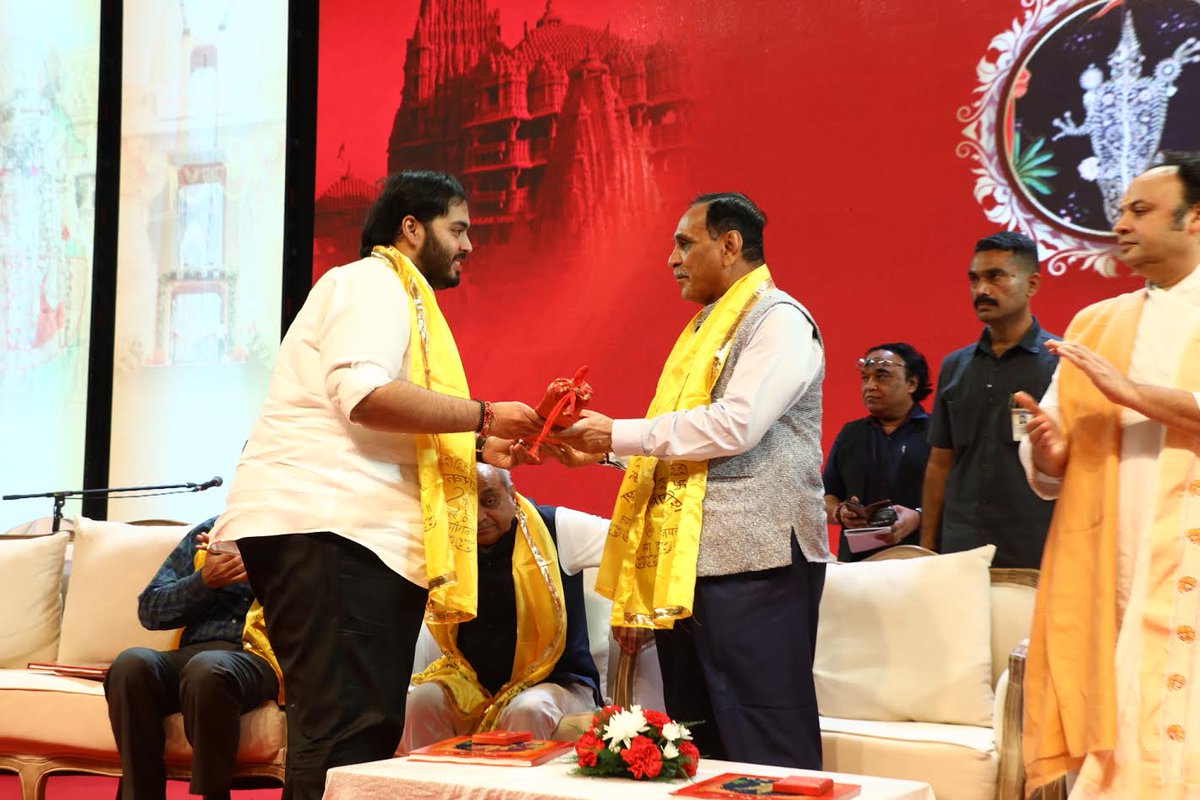 'Rajadhiraj' is a novel initiative by Shri Dhanraj Nathwani, Vice Chairman of Dwarka Mandir Vyavasthapan Samiti and Group President of Reliance Industries Ltd.He has provided,through this initiative,a unique identity to Lord Dwarkadheesh and pilgrimage Dwarkaand put them on a higher plateu of wider popularity.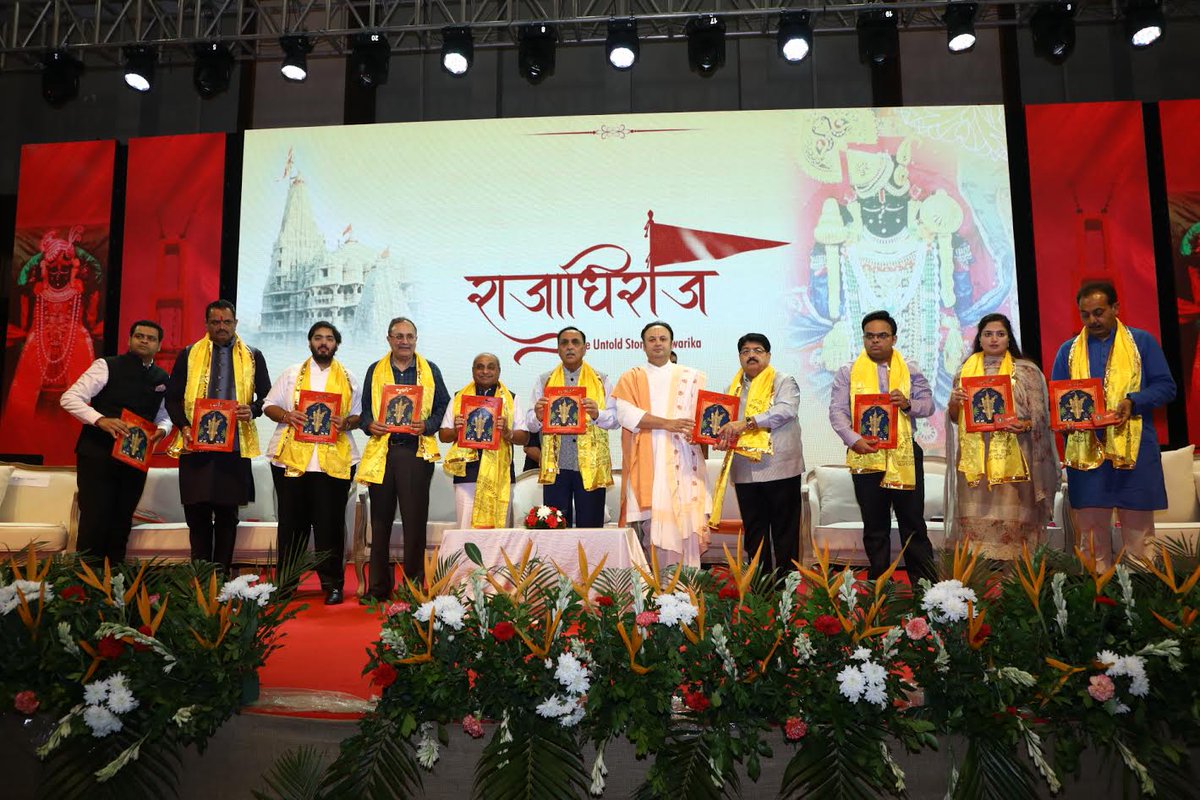 On this occasion, an exhibition of Dwarkadheesh Pichhvai Paintings, created by renowned Pichhvai painter of India Shri Trilok Soni on the Rajadhiraj concept was also organised for the first time. A coffee-table book conceived and narrated by famous Gujarati writer Ms Kajal Oza Vaidya and a music album composed by renowned playback singer of Gujarat Shri Parthiv Gohil containing Bhajans of Lord Dwarkadheesh were also released. The lyrics of the music album have been written by Sairam Dave and Manubhai Rabari, while playback singers Kirtidan Gadhavi, Osman Mir, Praful Dave, Ishani Dave, Hardik Dave, Hemali Vyas, Aalap Desai, Daler Mehandi, Mahalaxmi Ayer, SoumiShailsh, Damyanti Bardai etch ave given their voice to the songs.At today's event, famous singers Parthiv Gohil, Kirtidan Gadhavi and Kinaj Dave enthralled the audience.
Badrinath in North, Jagannath puri in East, Dwarka in West and Rameshwaram in South are four holy pilgrameges and the devotees believe that Lord Krishna meditates in Badrinath, eats in Jagannathpuri, baths in Rameshwaram and rules from Dwarka! We all live with this faith," said Shri Dhanraj Nathwani, while welcoming the guests. Shri Dhanraj Nathwani, the brain behind 'Rajadhiraj', said that earlier my father, who is Senior Group President of Reliance Industries and Member of Rajya Sabha, Shri Parimal Nathwani had released a music album 'Bhaj Dwarkesh' on Lord Dwarkadheesh in 2007, in which the bhajans sung by famous singers Shri Ashit Desai and Smt. Hema Desai became very popular. His faith and belief in Lord Dwarkadheesh inspired me and I am fortunate that I persue the legacy of my father.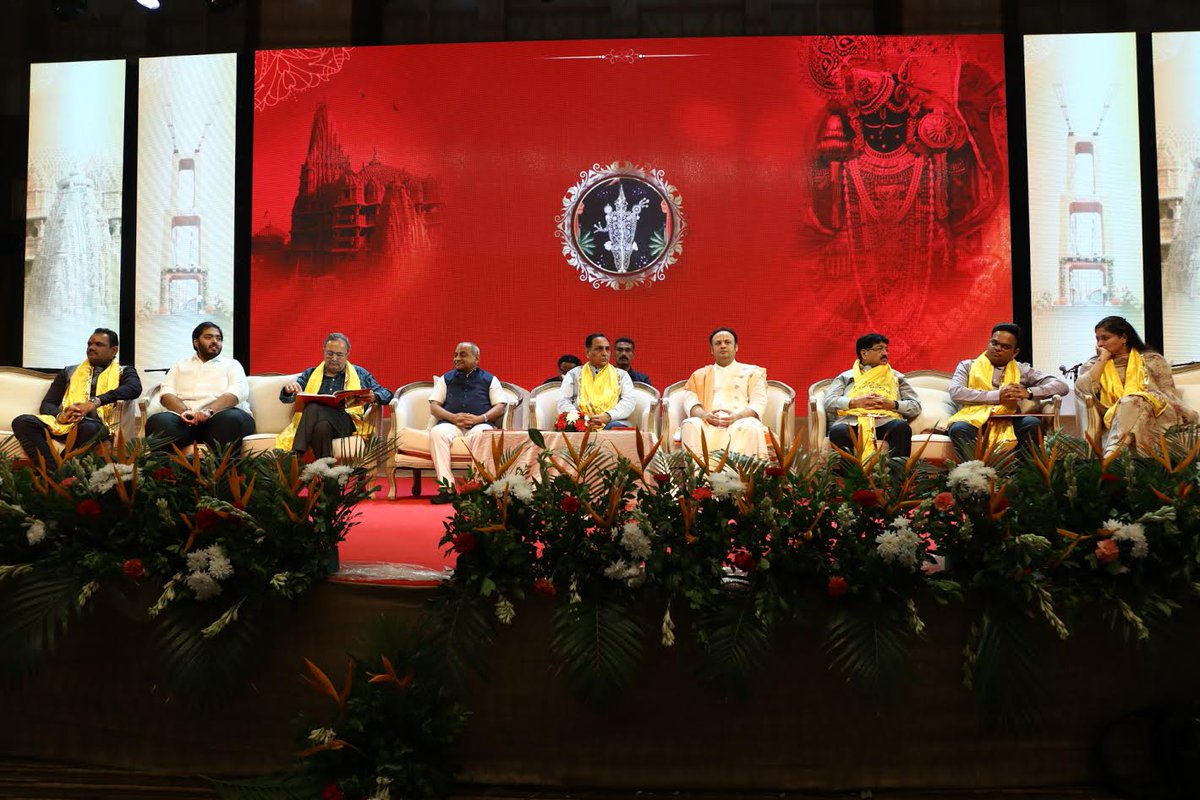 He further said, "I have always felt that by and large tales of Krishna's childhood are more popular than His life and role as Dwarkadheesh. I wanted to do something on this other aspect of Krishna's life. All these three creations worked out so well that I once again experienced the miraculous grace of Rajadhiraj Krishna as Dwarkadheesh. It is indeed a matter of pride and pleasure for me."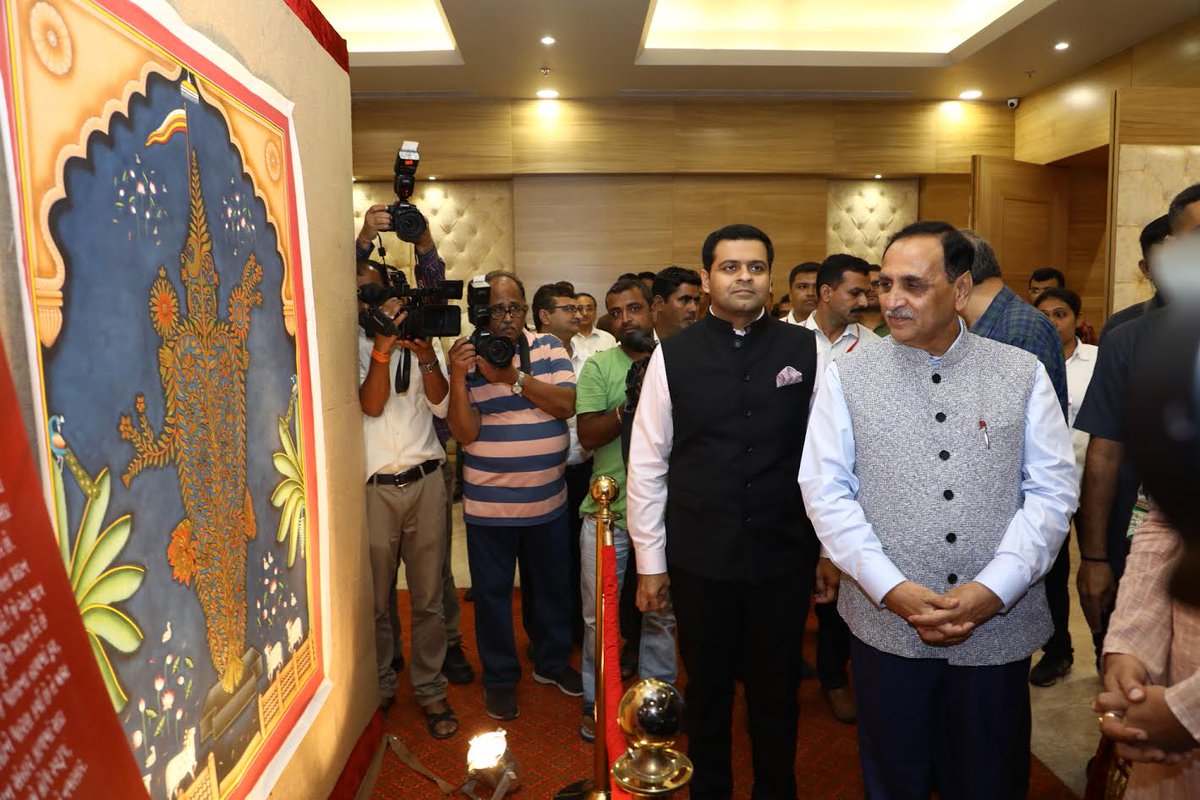 Senior Group President of Reliance Industries Ltd and Member of Rajya Sabha Shri Parimal Nathwani, while proposing vote of thanks, said"When I was told about Dhanraj's initiative Rajadhiraj, I had not imagined that it would be as glorious and impressive as we all witnessed its culmination today. The splendorous way and the grand scale on which Rajadhiraj was planned and presented is something wonderful. It is more than enough to reinforce and enhance our faith and devotion in Rajadhiraj Dwarkadheesh. I congratulate Dhanraj and all those associated with this initiative for the fantastic work put up by them."
DeshGujarat