Hardik Patel and two congress MLAs detained while going to meet sacked IPS officer Sanjiv Bhatt in Gujarat jail
August 14, 2019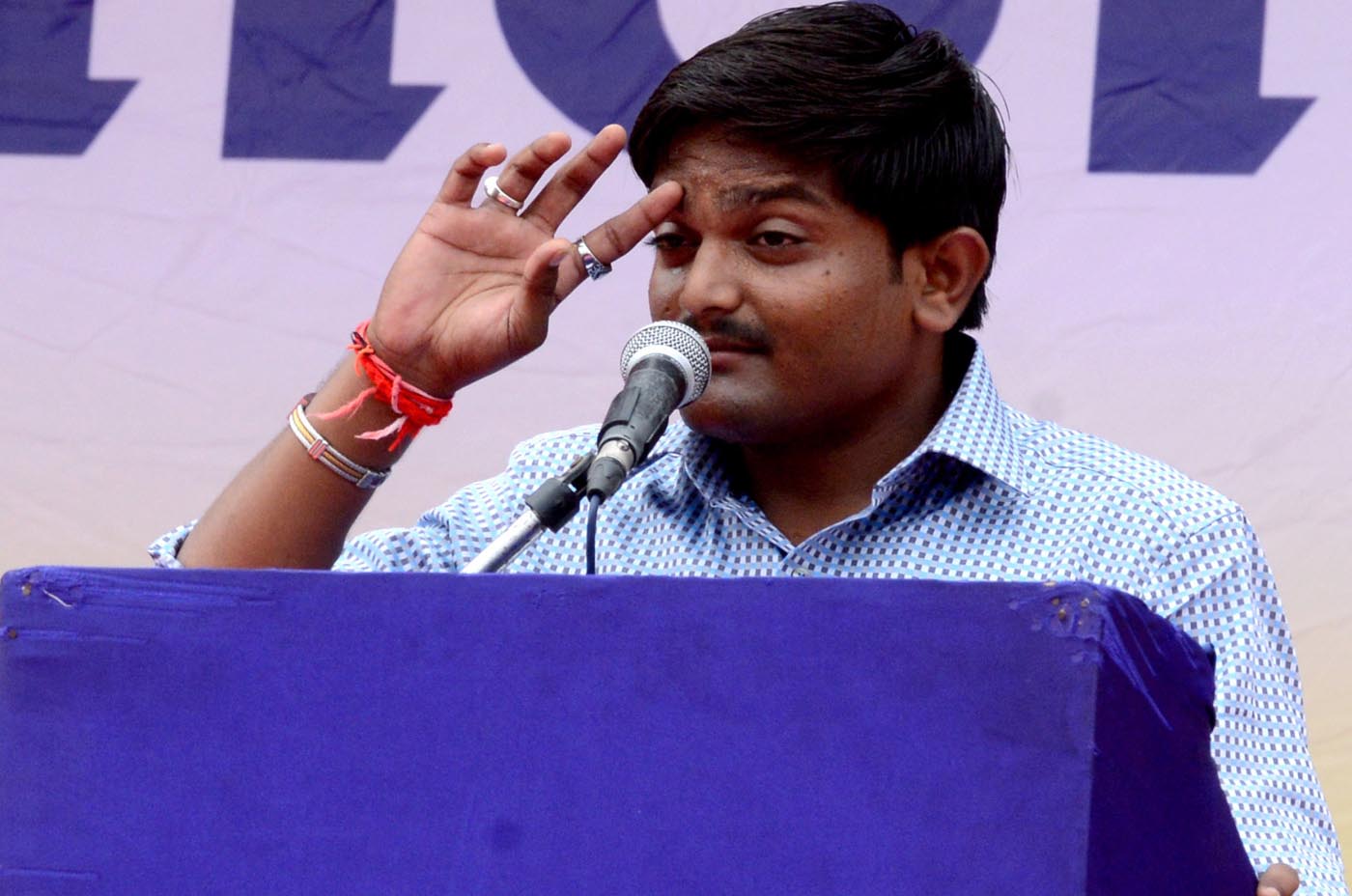 Palanpur: Two Congress MLAs and party leader and former Patidar quota leader Hardik Patel were today detained along with around 30
supporters here while they were on way to the district jail here to meet dismissed controversial IPS official Sanjeev Bhatt.
Police, however allowed the wife and sister of Bhatt, to meet him.
Hardik and Congress MLAs from Palanpur and Patan (Mahesh Patel and Kirit Patel) had reportedly joined the tie rakhi to Bhatt campaign
led by his wife Shweta.
Mahesh Patel later told UNI that it was not only about tying Rakhi to Bhatt but to do so to all the prisoners.
'Me, Kirit, Hardik and 30 odd supporters were detained by police
and were released later. Police claimed that prohibitory orders under
section 144 were in place around the jail for security reasons and the assembly of more than 4 persons there was unlawful,' he added.
Notably the former SP of Banaskantha district of which Palanpur was headquarter town, Bhatt was lodged in the jail under a case of NDPS act, In June this year he was also awarded a life sentence by a court in Jamnagar in connection with an around 3 decade old custodial
death case there.
Bhatt had first hogged the limelight when he made a
sensational allegation that then CM Narendra Modi had ordered the police to go soft against Hindu rioters during 2002 Gujarat riots.
Bhatt was suspended in 2011 due to long absence from duty and was in 2015 dismissed. His wife had contested assembly election in 2012 against then CM Modi on Congress ticket on Maninagar seat but had lost by a big margin.
The supreme court had rejected Bhatt's claim regarding Modi's instruction to police during Gujarat riots. It was concluded that he was not present in the meeting of which he made a reference to.
DeshGujarat