Rupani urges urban authorities to restore rain damaged roads before Diwali
August 20, 2019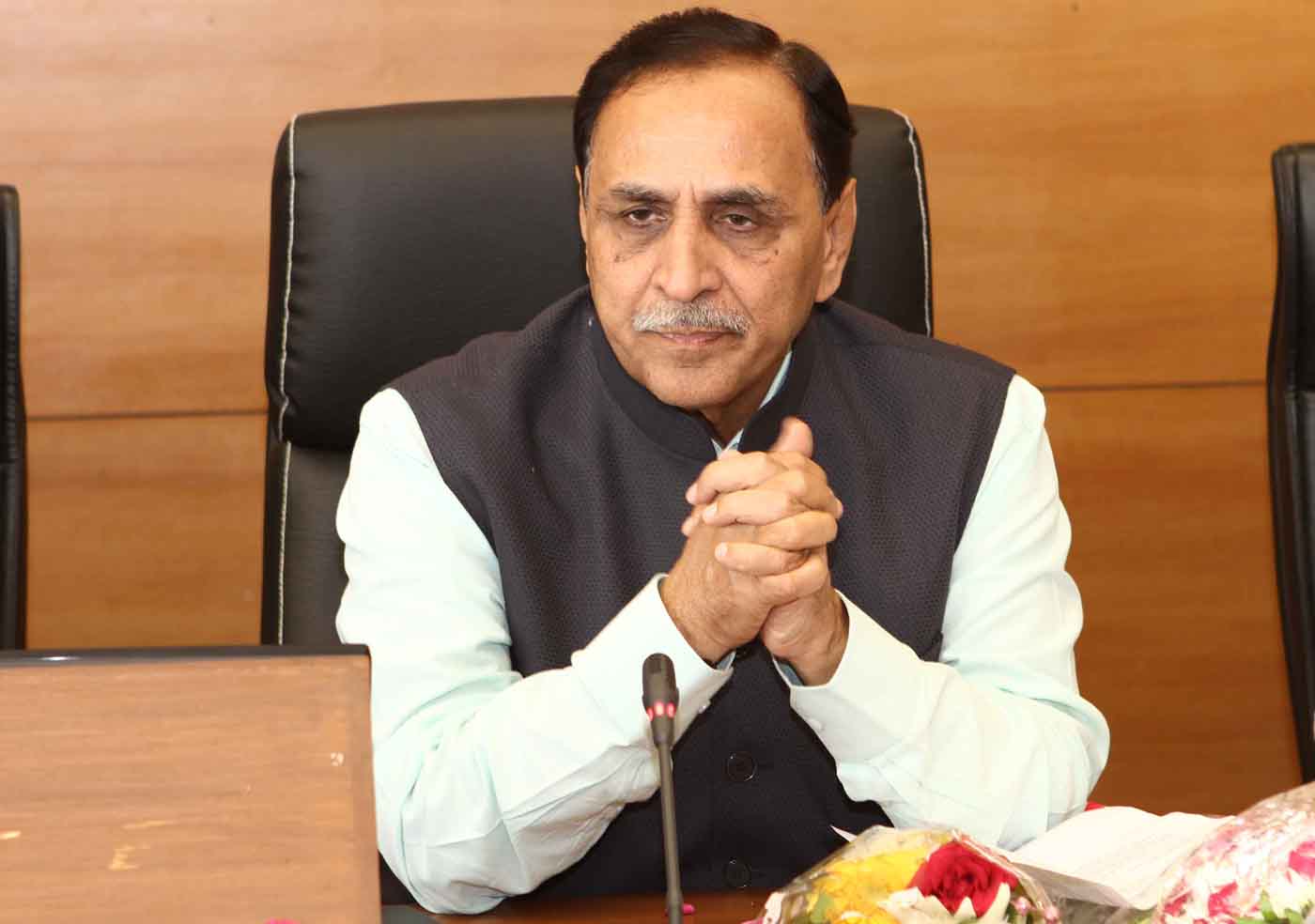 Gandhinagar: Chief Minister Vijaybhai Rupani today called on for chalking out "A Master Plan" to start restorations works of the rain damaged roads in municipal corporations, cities and towns before the forthcoming Diwali Festival.
In this reference, the Chief Minister said that the administrations of Municipal Corporations and towns should setup priorities for their works. The state government will not let dearth of money for the local developmental works.
He was speaking as a chairman at the function organized in Gandhinagar to distribute cheques worth of whopping Rs. 2,000-crore for the all-round developmental works of the authorities of two urban development authorities, eight municipal corporations and 162 nagarpalikas of the state.
The mega event jointly organized by Urban Development, Urban Housing Development Department and Gujarat Municipal Finance Board was also graced by Deputy Chief Minister Mr. Nitinbhai Patel, State Ministers – Mr. Yogeshbhai Patel, Ms. Vibhawariben Dave, and Board Chairman Mr. Dhansukhbhai Bhanderi and others.
Urging the nagarpalikas and municipal corporations to plan out the works with "financial disciplined", Mr. Rupani categorically stated that our aims are to provide the best amenities to the citizens such as daily drinking waters, prompt completion of drainage and STP works, reuse and recycling of treated water, deepening of taloas, water conservations and others.
The Chief Minister appealed to the councilors and officials of the cities and municipal corporations to consider their positions as an opportunity to serve the people and fulfill it with the concept of pro-active self-government.
Speaking at the function, Deputy Chief Minister Mr. Nitinbhai Patel pointed out that 45 % citizens are residing in urban areas. The state government is determined to provide infrastructural facilities to these citizens through time-bound planning. As a result of this, Gujarat has become the role model state for the nation.
Mr. Patel said the cities and municipal corporations of Gujarat are availing ultramodern amenities because of foresight vision of Prime Minister Mr. Narendrabhai Modi who was then Chief Minister of the state. The delegations from other states are visiting Gujarat to study our model.
Every year the state government is allocating greater fund to the Urban Development Department for providing better amenities to the citizens. This year the state government has made allocation of more than whopping Rs. 13,000-crore, he added.
On the occasion, the Chief Minister also launched 'The Multiple Seamless Online Payment Option Facility' developed by Jamnagar Municipal Corporation.
Others who spoke at the function included, Gujarat Municipal Finance Board Chairman Mr. Dhansukhbhai Bhanderi, Principal Secretary (Urban Development Department) Mr. Mukesh Puri, Municipality Administration Commissioner Mr. Mahendra Patel and others.
-Information