In a surprising 'U' turn, Bhajan singer Hemant Chauhan a day after wearing saffron, claims he had not joined BJP
August 21, 2019
Gandhinagar: In a surprising 'U' turn, popular Gujarati Bhajan singer Hemant Chauhan today said he had not joined ruling Bharatiya Janata Party (BJP) yesterday. Chauhan said this in a video statement which became viral on social media platform.
Chauhan had yesterday joined BJP with over a dozen artists, singers, musicians at State BJP headquarters 'Kamalam' in Gandhinagar by accepting a saffron scarf with BJP election symbol lotus printed over it offered by State BJP chief Jitubhai Vaghani.
Chauhan today in a video clip said, he as a senior artist, joined other artists to congratulate the BJP leaders. Chauhan in this video asked the people not to believe that he had joined a political party. He said he was for all human beings and an artist can not have commitment to one party. He said he didn't want to lose fame by joining a party.
However Chauhan's claim is not entirely believable. Yesterday when he was sitting next to State BJP spokesperson Bharat Pandya, he heard a clear announcement that the artists including him were here to join BJP. Pandya had said 'Shri Pankaj Bhatt has coordinated the task of inducting the artists present here to BJP.' Chauhan had heard this and not objected.
Later announcer and artist Jitendra Brahmbhatt had announced in presence of Chauhan that State BJP chief Jitubhai Vaghani would offer scarf and welcome the artists to party.
Jitubhai had soon after this announcement offered first scarf with BJP symbol to Hemant Chauhan.
Later Vaghani had also in his speech spoke about artists joining BJP.
Wearing saffron scarf with BJP's election symbol Lotus, Hemant Chauhan had hailed Jitubhai Vaghani and artists present there. He had said that this was an occasion of pleasure of celebration.
Chauhan had said, 'we couldn't witness freedom of India but we witnessed freedom of Kashmir (from article 370). We are here to express our pleasure and let me sing a song to mark the occasion'.
Chauhan later sung his popular bhajan song 'Tu rangai jane rang ma' and added a line dedicated to BJP's scarf and its saffron color.
Chauhan had also wished prolong vijay (victory) of Vijaybhai (Rupani) and assured support of all artists for that.
When BJP spokesperson Bharat Pandya was offering guidance that how one can join the party by giving a miss call to particular phone number, Hemant Chauhan had also followed the instruction and was seen accessing his mobile phone.
Today, in a surprising 'U' turn, Hemant Chauhan released a video claiming that he was not at BJP headquarters yesterday to join the party and he had not joined the BJP.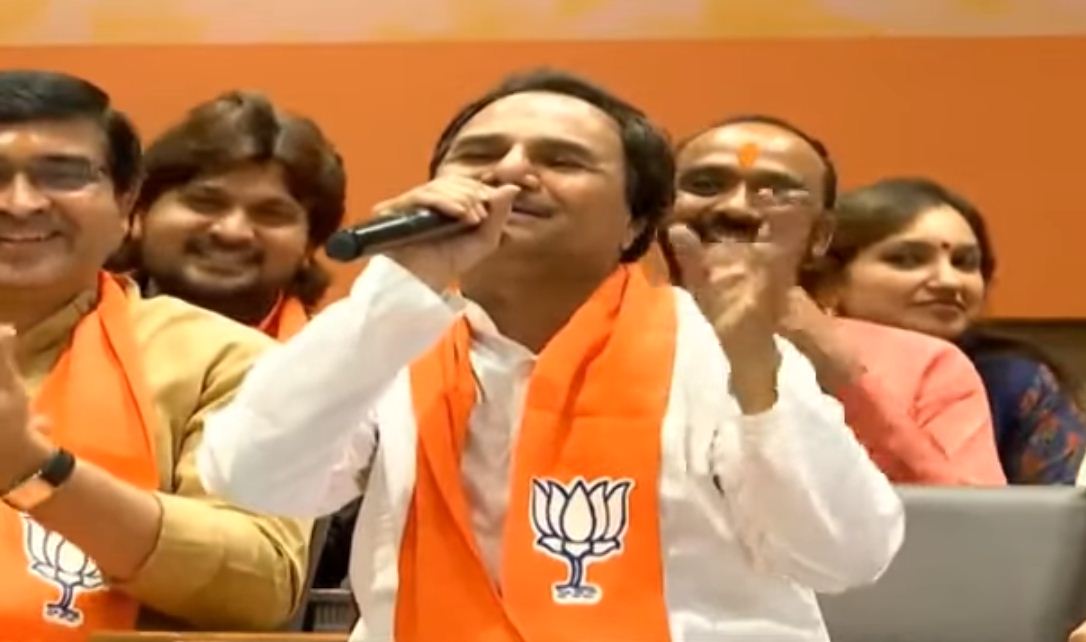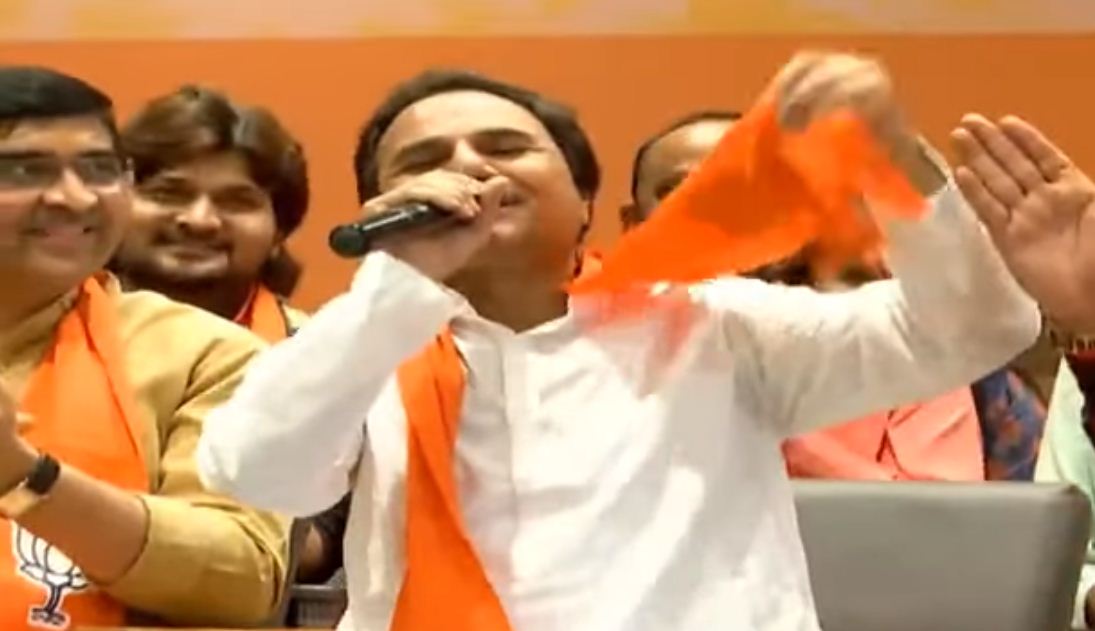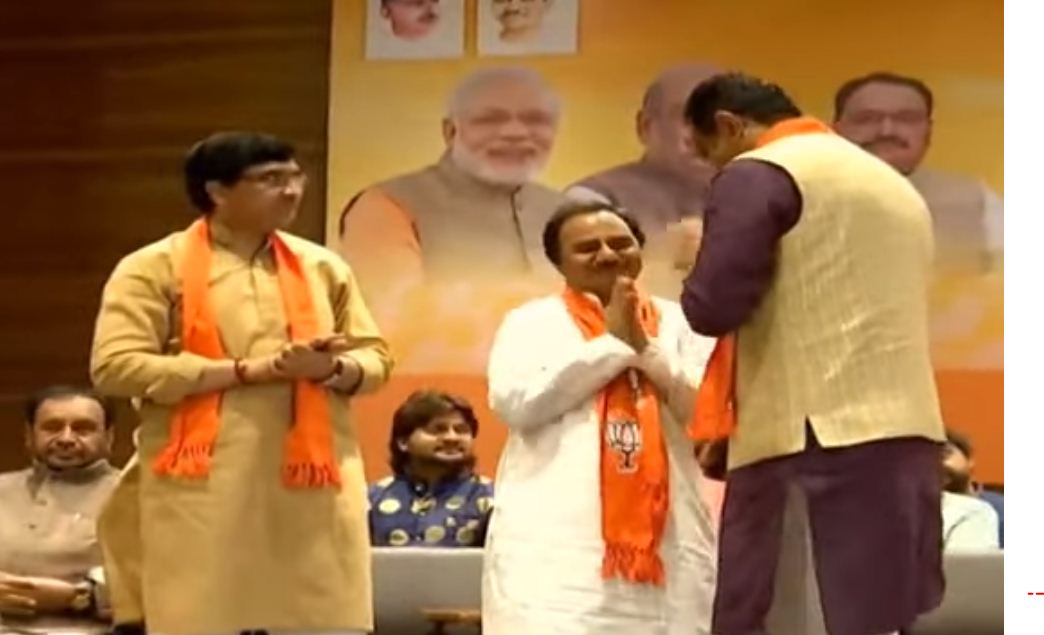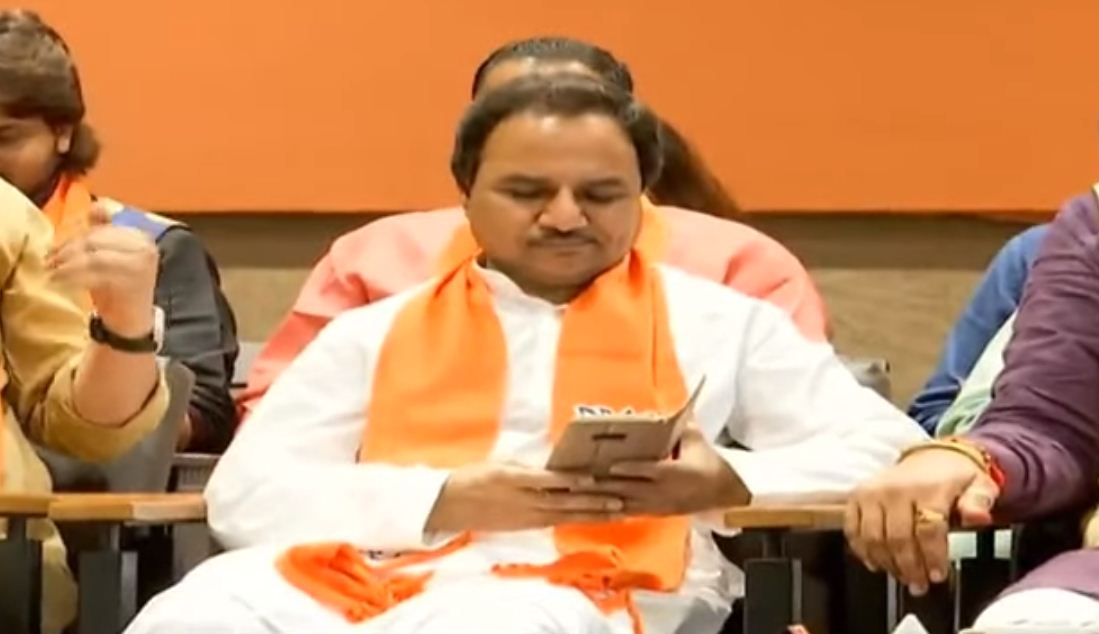 DeshGujarat