U.K High Commissioner to India pays courtesy visit to Gujarat CM
August 26, 2019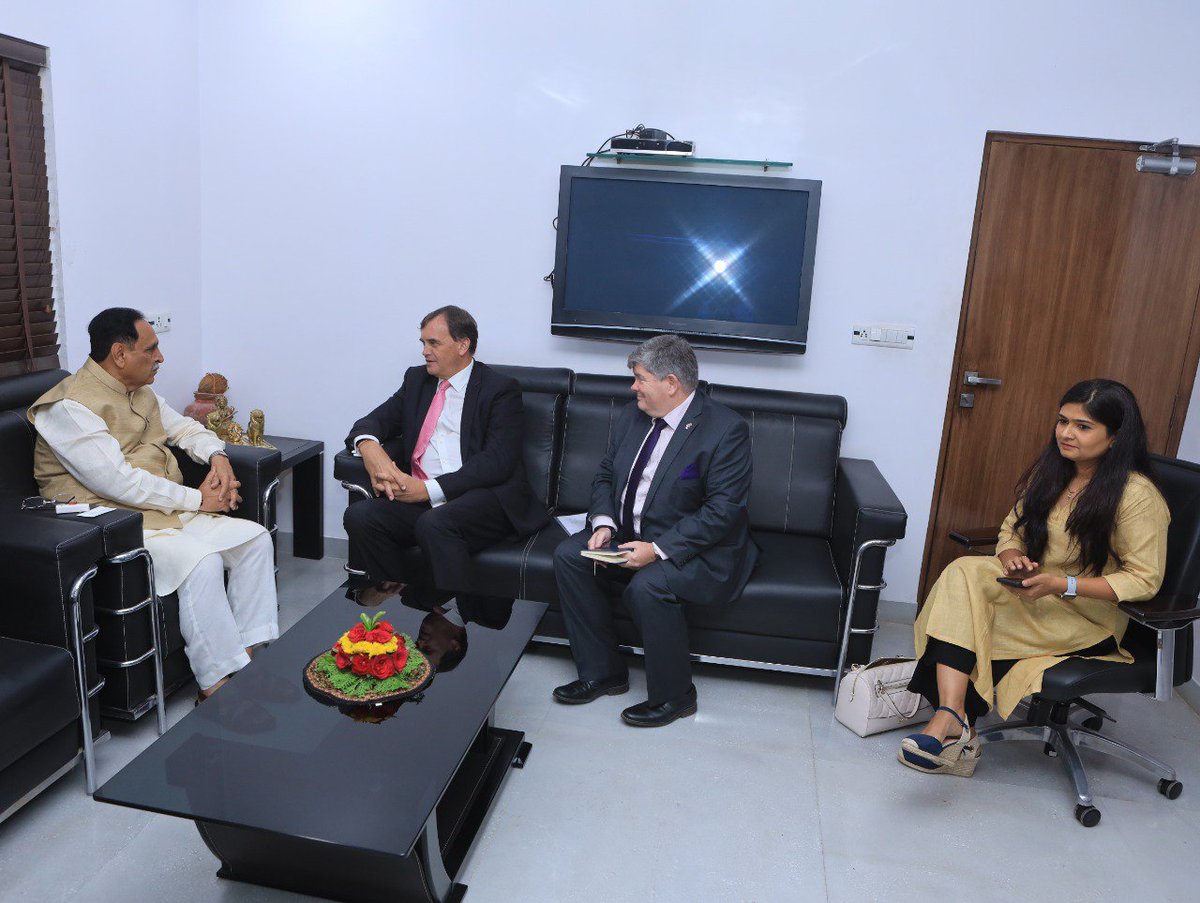 Gandhinagar:British High Commissioner to India Sir Dominic Asquith paid courtesy visit to Gujarat Chief Minister Vijay Rupani here at Chief Minister's Residency at Gandhinagar today.
The duos had deep discussion to strengthen the relation between India- Gujarat- U.K.During his interaction with the CM, Sir Dominic Asquith expressed his enthusiasm for participation in the fields of water management, education, health, sustainable development besides startup and innovations.
Rupani briefed about the partnership of the delegation from U.K led by U.K High Commissioner to India in 2017 and invited to participate in the upcoming edition of Vibrant Gujarat Summit.
During the meeting Chief Principal Secretary to CM K. Kailashnathan, Industries Commissioner Mamta Verma and Ahmedabad based UK Deputy High Commissioner remained present.
– Information