Have a look at PM Modi's day and night schedule in service of nation
September 06, 2019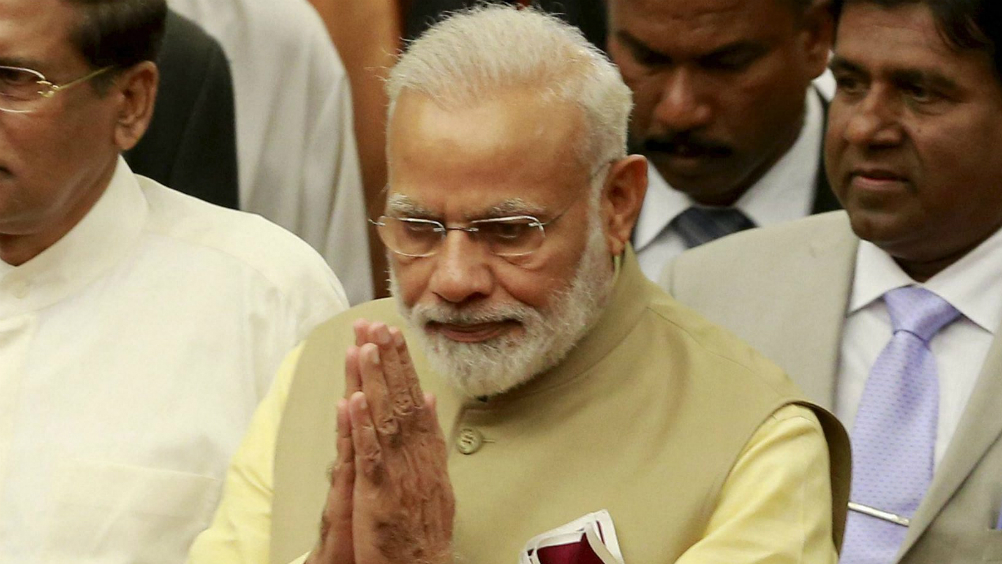 New Delhi: Prime Minister Narendra Modi is keeping a breath-taking pace of activities,engagements and meetings.
Prime Minister, after attending the Far East Economic Forum in Vladivostok, Russia landed back in Delhi early this morning.
Without losing any time he then actively engaged in various matters of national importance during the course of the day.
He then flew to Bengaluru to personally witness this glorious day in India's journey into space when the Vikram Lander reaches Moon's surface and Pragyan Rover rolls out.
After attending this program whole night, Prime Minister will leave Bangalore in the morning to reach Mumbai to participate in the inauguration of Metro Lines,Metro Bhavan, first Metro coach and
Bandogri Metro Station.
He will then travel to Aurangabad to participate in several activities pertaining to Self Help Groups with a rural focus. After completing these
hectic engagements, Prime Minister is scheduled to return to Delhi by tomorrow evening.
In Vladivostok
The hard work Narendra Modi puts on for the country is example for even any young man.
He left India for 36-hour visit to Russia and after long overnight flight reached Russia. And received guard of honor in the morning followed by reception by Indian community on his arrival. No rest, he embarked for joint visit to shipbuilding yard with President Putin. Boarding a ship, leaving a ship and a round in big ship building yard.
Soon after this, he participated in India-Russia 20th annual summit with Putin, followed by delegation level talks, exchanges of agreements and press statements.
After this comes, a joint visit with Putin to Street of the Far East exhibition. And then dinner hosted by Putin.
Modiin his speech next day said that he and Putin had time together till 1.00 am around.
On the second day, PM Modi had bilateral talks with Prime Minister of Japan, Malaysia and head of the State of Mongolia.
Modi then visited and walked through Indian Pavilion at EEF 2019.
Modi then attended Plenary session of Eastern Economic Forum, gave a speech, answered questions in discussion session.
He visited Judo championship with Putin, Abe and others.
And then to airport to leave for India early in the morning.
DeshGujarat