'Heart-broken' youth jumps off 4 story building in Palanpur, lands safely in net pulled below by police and locals
September 09, 2019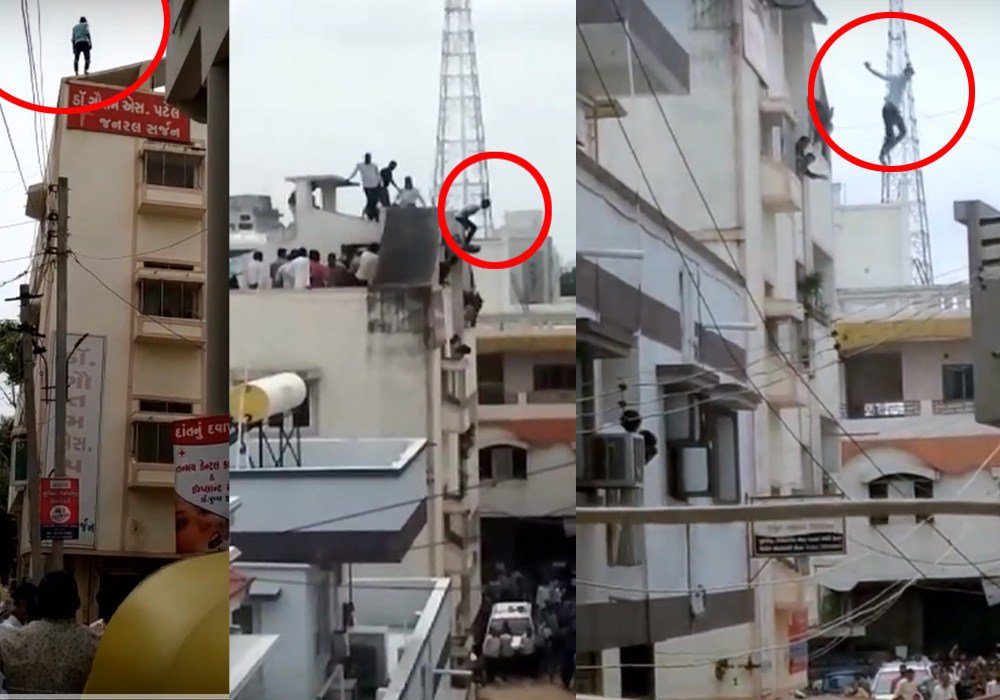 Palanpur: A high-voltage drama of sorts was created in the Palanpur city of North Gujarat today when a 21 year old heart-broken youth jumped off a 4 storied building in presence of a large crowd of locals and policemen to commit suicide but landed safely on a big net pulled below to save him.
Police said that Rahul Valmiki, a resident of Vasana village around 10 km from the city had climbed up the roof top of a four storied building in Dotctors house area under Paschim Palanpur police station. When some locals saw him there they also went atop to persuade him to come down and in the meantime also informed police which along with fire-brigade squad and people from disaster management department reached there quickly.
He was heart-broken as his fiancee had eloped with somebody else. He wanted to end his life. Some locals cleverly kept him engaged in conversation and by that time a net was pulled below.
The frenzied and mentally unstable youth eventually jumped off the building but landed safely on the nets. He was taken to civil hospital and after primary checkup handed over to his parents.
The CCTV footage as well as mobile videos of the incident have also become viral.
DeshGujarat