Live Trading for World's first Emissions Trading Scheme to begin from 15th September in Gujarat
September 09, 2019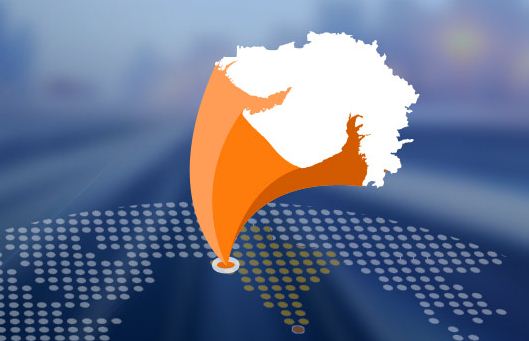 Gandhinagar(Press release): Gujarat is launching the live trading for pilot Emissions Trading Scheme (ETS) for Particulate Matter, the first of its kind in the world. The participating industries have spent the last two months understanding the modalities of the scheme, by trading for practice. These industries are now set to launch the live trading among the 170 industries from 16th September. To celebrate the launch of live trading, the Gujarat Pollution Control Board is organizing an event at the Ekta Auditorium, Kevadia Colony on September 11th in the presence of Dr. Rajiv Kumar Gupta IAS, Additional Chief Secretary of Forest and Environment, Government of Gujarat and the Chairman, Gujarat Pollution Control Board (GPCB) and Shri H. K Dharamdarshiji IA&AS, Principal Accountant General. Professor Michael Greenstone, the Milton Friedman Distinguished Service Professor in Economics at University of Chicago and Dr. Anant Sudarshan from the Energy Policy Institute at the University of Chicago (EPIC) will also be present at the workshop. This event will be attended by more than 500 participants including, prominent industrialists and Industries Associations of Gujarat.
The Emissions Trading Scheme is an innovative instrument for pollution regulation that has the potential to transform the trade-off between environmental quality and growth, improving air quality through a mechanism that is transparent, predictable and with lower costs of compliance to industry. In addition, the use of continuous emissions monitoring systems (CEMS) can enable the use of better targeted regulatory restrictions (cumulative load standards instead of point concentration standards) and greatly improve the information and ability of regulators to monitor industry.
Globally, cap-and-trade systems have been used to reduce other forms of pollution, such as programs that have successfully reduced sulphur dioxide (SO2) and nitrogen oxides (NOx). But the Gujarat program is the first in the world to regulate particulate air pollution, which is the single greatest threat to human health globally. The history of cap-and-trade programs also reveals that unleashing market forces, greatly reduce the costs that industries incur complying with regulations. Such reductions in compliance costs would facilitate rapid growth without compromising air quality, which is the focus of Indian government.
The design of this market began in 2013, through a partnership between the Gujarat Pollution Control Board (GPCB), a team of highly accomplished researchers from University of Chicago, Yale University and The Abdul Latif Jameel Poverty Action Lab (J-PAL), a research centre housed in Massachusetts Institute of Technology. The continual support of the Chief Minister Shri Vijay Rupani and the cooperation of the members of South Gujarat Textile Processors Association has enabled the effective launch of this project.
This project furthers the vision and commitment of the Prime Minister, who has reiterated India's cultural and spiritual relationship with land and the earth as a whole, at the United Nations Convention to Combat Desertification (UNCCD). The ETS is a part of the ongoing global efforts to combat global warming and reduce carbon footprint.