Ravi Shankar Prasad to address media in Gujarat on Modi 2.0 govt.'s 100 days
September 09, 2019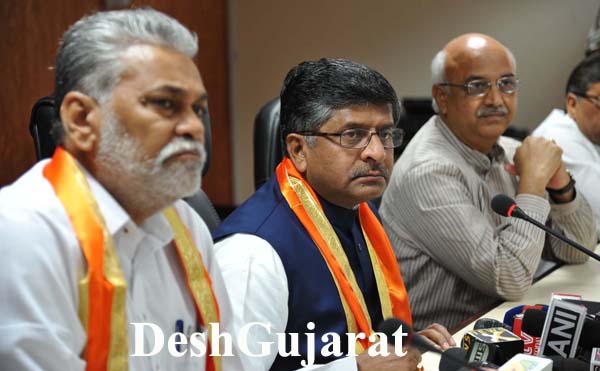 Ahmedabad: Union Law and Justice Minister and Senior BJP leader Ravi Shankar Prasad will be addressing a press conference here on Wednesday ie., September 11, to highlight the achievements of Modi 2.0 government during its first 100 days and present a report card about it.
A senior party leader today said that Prasad who also has the charge of Communications and Electronics and Information Technology portfolios would be addressing the PC in Ahmedabad.
This is part of the campaign to provide the government's achievement report during the first 100 days of Modi 2.0 government to the people and for which several union ministers were addressing such PCs across the country.
The regional office of the PIB on the occasion will also make a presentation about the works done during the 100 days.
DeshGujarat