Gujarat rain figure crosses 114% mark, highest in 6 years
September 10, 2019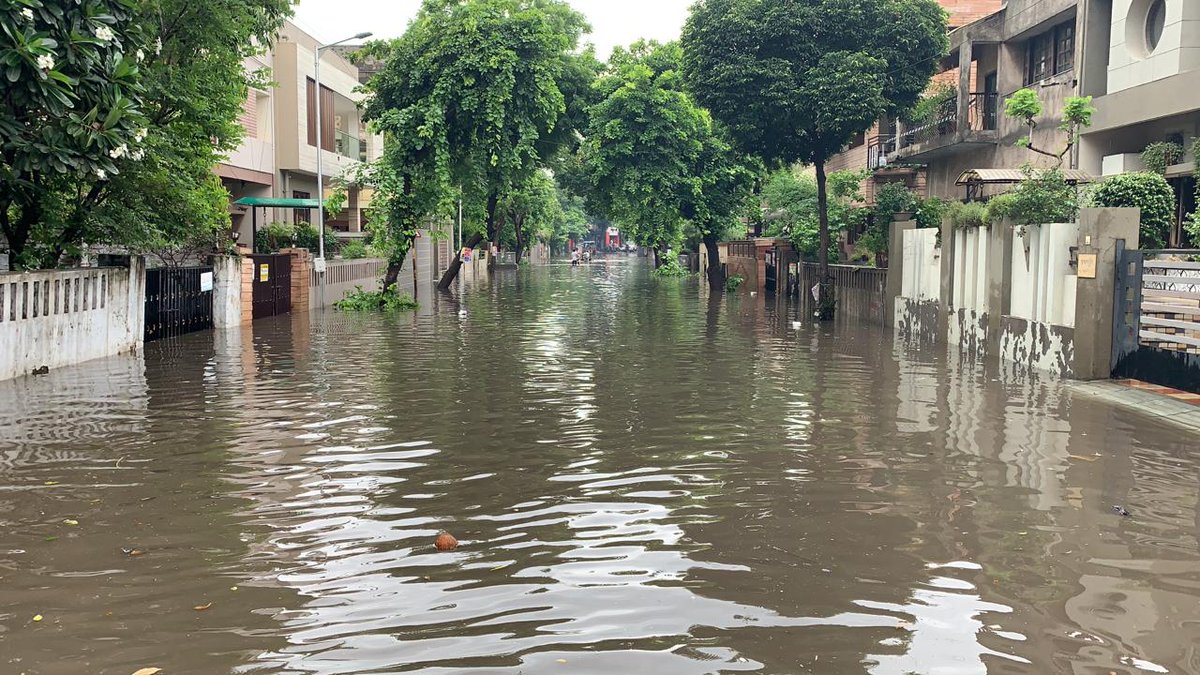 Gandhinagar: Gujarat has crossed 114% of monsoon rain figure so far which is the highest amount of rain in last 6 years.
IMD center Ahmedabad Director Jayanta Sarkar today said that the highest rain in Gujarat in this decade in any one year was in 2013 when it was around a record 148%. He also said that this year it was very evenly distributed. All parts of the state have received good rain. Even all the talukas in Kutch region, notorious for scanty rain have seen very good rainfall.
This year the rain so far was highest after 2013.
According to the available official data with the State Emergency Operation Center here in 2015 the total rain percentage was 81.57% (650.17 mm), in 2016 it was 91.17% (726.70mm), in 2017, 112.18% (908.69mm) and in 2018 it was only 76.73% (637.73 mm).
From 2015 to 2018, the rainfall percentage till September 10 each year was 66.88, 71.32, 105.22 and 73.82% respectively.
Even though the normal time of withdrawal of monsoon in Gujarat begins from September 15 and ends in a week or so but since 2011 it is continuously delaying. In 2017, the last monsoon rain in the state was recorded as late as November 3. It this year also monsoon lingers then it might break or reach closer to the 2013 figures.
DeshGujarat