Janmarg gives order for 300 electric buses to Tata Motors for BRTS Ahmedabad, largest so far in the country
September 13, 2019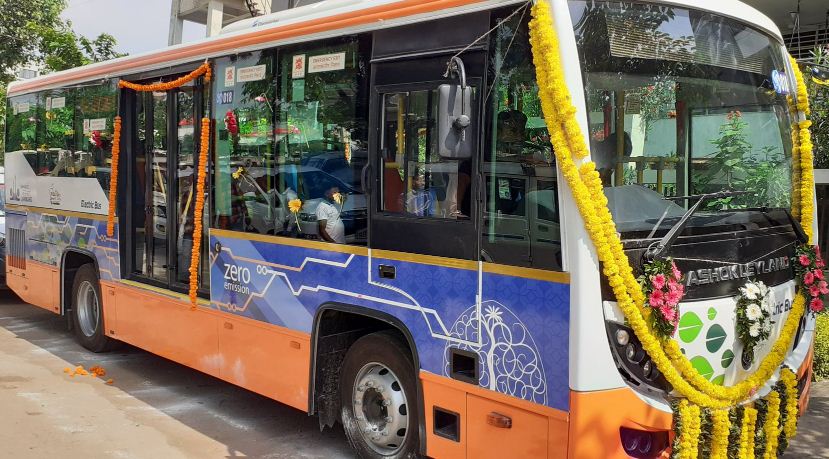 Ahmedabad: In the largest single order of Air Conditioned Electrical buses in the country so far, Ahmedabad Janmarg Ltd, Ahmedabad Municipal Corporation incorporated "Special Purpose Vehicle" that operates BRTS buses in the city, today decided to give order of 300 such buses to Tata Motors Limited for supply, operation and maintenance.
The decision was taken in the meeting of the board of directors of the Jammarg ltd today.
The tender for the same was done in March this year and Tata Motors turned out to be lowest bidder L1 with a rate of Rs 69.49 per km (excluding GST) for supply, maintenance and operation of the buses. Ashok Leyland which had earlier got order for 50 such buses from the Janmarg ltd (18 supplied and 32 to be supplied), remained at the last position among the total three bidders.
During Negotiation the rate was finalized at Rs 62 inclusive of all taxes. The operation period would be Eight years. The company will supply the buses in 6 to 8 months in phased manner once the formal work order was given to it.
Notably, Janmarg ltd currently operates in all 255 buses and Ahmedabad Municipal Transport Services 700 buses in the city that carries 7 to 8 lakh passengers daily.
Meanwhile, the state government has also increased the viability gap funding for the Janmarg ltd under CM urban bus services scheme up to Rs 25 per km from existing Rs 12.50 per km.
DeshGujarat