My govt to work even more rapidly towards bigger targets during second term, stream of development would also flow in Kashmir: PM Modi
September 17, 2019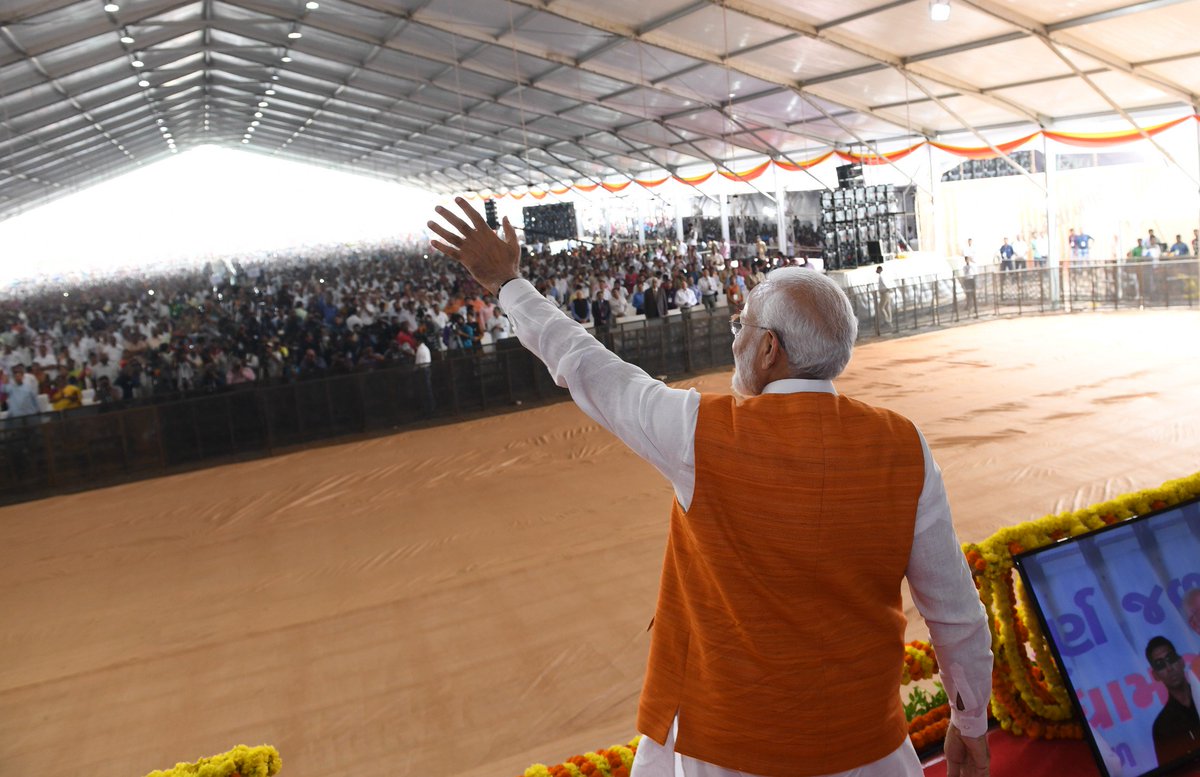 Kevadiya: PM Narendra Modi today said that his government was committed to work for even more rapidly towards bigger targets during the second term and would make the stream of development flow in Kashmir too.
Addressing the Namami Devi Narmade event here PM Modi said, 'I had said during the elections and am reiterating it again that my government will work rapidly towards even bigger targets of development.'
He said that the Sardar Sarovar Narmada dam and Statue of Unity both represented strong will-power like Sardar Patel and with his inspiration all the resolutions and objectives for New India would be achieved.
Modi said that on this very day ie., September 17 in 1948 the erstwhile princely state of Hyderabad had joined the union of India and today it was playing a vital role in the development of the country.
He said, ' Just imagine that had the foresight of Sardar Patel would not have been there and he would not have been given the task of integration, what kind of a map India would have now. Today India is trying to fulfill his resolution of 'One India Excellent India' and complete his uncompleted tasks.'
'The people of Jammu and Kahsmir and Laddakh region had to face discrimination for 70 years due to which India had to face consequences in the form of separatism, violence etc. Taking inspiration from Sardar Patel, the country has now decided to tread on a new path to resolve the decades old problems . We will make the stream of development flow through Jammu and Kashmir and Laddakh and Kargil regions by winning the faith of the local people.'
PM Modi said that the resolve for development has become even more strong during the first 100 days of the second term of his government. It has taken big decisions one after the other including those pertaining to the welfare of farmers to strengthening the economy and infrastructures.
DeshGujarat