On four seats assembly by-polls in Gujarat; mood and nearest data points
September 21, 2019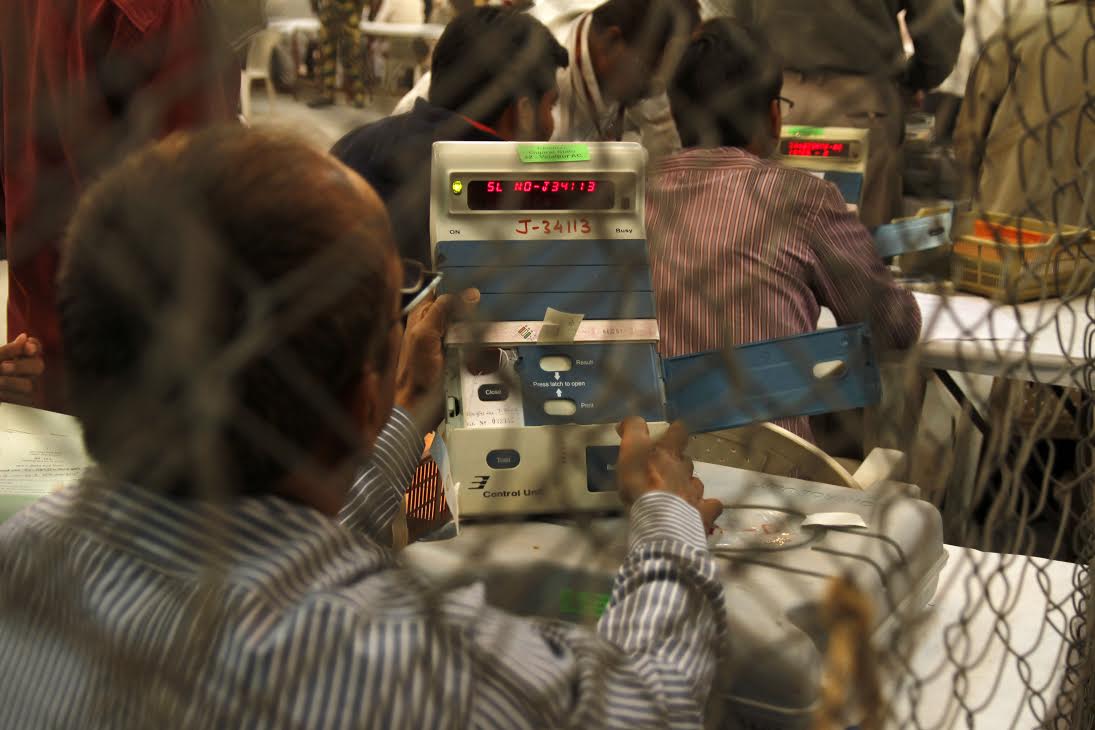 By Japan K Pathak
Polling is going to take place in four assembly seats of Gujarat next month.
The poll season will start with Navratri and end just before Dhan Teras. It will be a festive season with lot of positivity in air. Weather will be just perfect for organizing election rallies and group meetings in open.
All four poll-bound seats are located in mainland Gujarat area. Saurashtra, Kutch and South Gujarat are out of the picture in this poll season.
Out of four, Amraiwadi is urban seat. It's an area located within Ahmedabad city. In fact it is located next to Maninagar, the famous assembly seat which was represented by then Chief Minister Narendra Modi repeatedly.
Other three seats are rural. Kheralu and Tharad are in North Gujarat. Lunawada is in Central Gujarat.
Normal monsoon and good rainfall will contribute to positive mood. In fact that's a big relief for ruling party in this poll season.
Largely (with lot of exceptions, of course) it has been seen that the voters prefer ruling party candidates, when it comes to by-polls. They believe ruling party member will be able to work for the constituency in better capacity with favorable government in place. This factor will also go in favor of BJP.
Congress will try to gain from sentiments around higher fines provisioned in amended Motor Vehicle Act. Congress will also attempt to discuss what it claims, a slow-down. Congress will bank more on raising the local issues. Unaddressed local issue, if genuine, will favour Congress. However, the positive factors, listed above may not just counter, but also surpass the negativity.
Now this is my own theory: There are three layers in any election. The top layer is about overall mood, overall atmosphere, the agenda and message of the election, wave and mega wave in the air flowing from the top.
The middle layer is the candidate. The power, the strength, the network, the popularity, the rapot, the connectivity of the candidate. It's worth noting that BJP conventionally addresses the caste factor by selecting locally dominating caste candidates, especially in rural constituencies. When Congress also does the same, the elections happen to be caste-neutral(possibly Thakor vs Thakor candidate in Kheralu, Chaudhary vs Chaudhary(?) in Tharad …. like that).
The bottom layer is the organization. (1) Pre-election, (2) campaign period and (3) most crucial – polling day strategy, implementation, exercise, activity, achieved through the organization in result-oriented mode and desired output.
So, in case of these four-seats, the top layer appears in favour of BJP. The bottom layer is conventionally in favour of BJP, especially on polling day.
Congress can bank on the middle layer. The party needs to have an extremely powerful candidates with best-level local connectivity and popularity in order to surpass all factors that are in favor of BJP, some of them listed above and the other ranging from Narendra Modi's leadership, Amit Shah's organization skills, Central government's decisions including abrogation of article 370 to local water supply scheme (for example, Narmada and Sujalam Sufalama in case of Tharad. ITI, Arts and other colleges there and lot more positive works by government).
Let's move to my favorite part. The data points –
Congress has not won Tharad and Amraiwadi seats ever. Congress was plus in Kheralu lastly in 2004, that's over 10 years ago, and that was Lok Sabha election. If we compare apple with apple, in assembly election, Congress enjoyed lead in Kheralu seat, lastly in 1998. Congress was plus in Lunawada lastly in 2012, some 7 years ago, and that was an assembly election.
If we look at the past election results, the nearest data point is Lok Sabha general elections of early this year. BJP enjoyed lead of 67,085 votes in Tharad, 58,945 in Kheralu, 89,772 in Amraiwadi and 67,219 in Lunawada.
Nearest data point, in terms of assembly polls, was the 2017 general elections. BJP won Amraiwadi by margin of 49,732 votes, Kheralu by margin of 21,415 votes and Tharad by margin of 11,733 votes.
BJP lost Lunawada by margin of merely 3,200 vote against an independent candidate who later joined BJP and early this year elected to Lok Sabha. So with combined force of that gentleman and local BJP organization both, Lunawada victory should not be difficult for BJP this time around.
I must mention that each election is unique in itself. So relying purely on nearest and all available previous data would not give you perfect judgement. But as of now, when the elections are just declared and we don't have the names of candidates and the campaign is yet to be kicked off, all we have is previous data and present mood.
DeshGujarat