Rain played spoilsport in this U.S. Navratri event too; however Kheilaiyas continued with Garba
September 29, 2019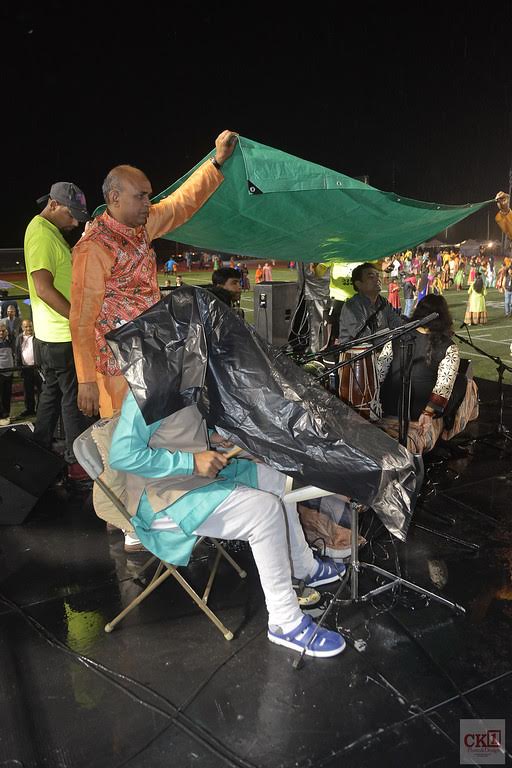 New York: Rain played spoilsport even in Garba event organized in America, however the spirit of Garba playing Gujaratis won over rain.
Pictures here are from New Britain Football Stadium in Connecticut near New York.
Vadodara origin organizers Pinal Patel, Ketul Vyas, Luv Patel and Darshan Patel wanted to organize Garba event in America in Vadodara flavor. They had called singer Achal Mehta and orchestra to create Vadodara Navratri experience in the U.S. They had also made arrangements for traditional Navratri dresses and ornament stalls and food joints offering traditional Gujarati food such as Fafda, Jalebi, Bhajiya etc at Garba venue.
While Garba programme was underway, suddenly there was rain. However the event continued with plastic cover offered to protect musical instruments. Though scheduled time of conclusion of event was 12.00 am, Garba continued till 2.00 am. The progamme ended with Goddess Amba's aarti which was participated by all Garba players.
Organizers Pinal Patel and Ketul Vyas were among organizers of Vadodara's Ambalal Park garba event in the past. They were happy to organize Navratri event in America in open ground. Generally, NRIs organize indoor Garba events.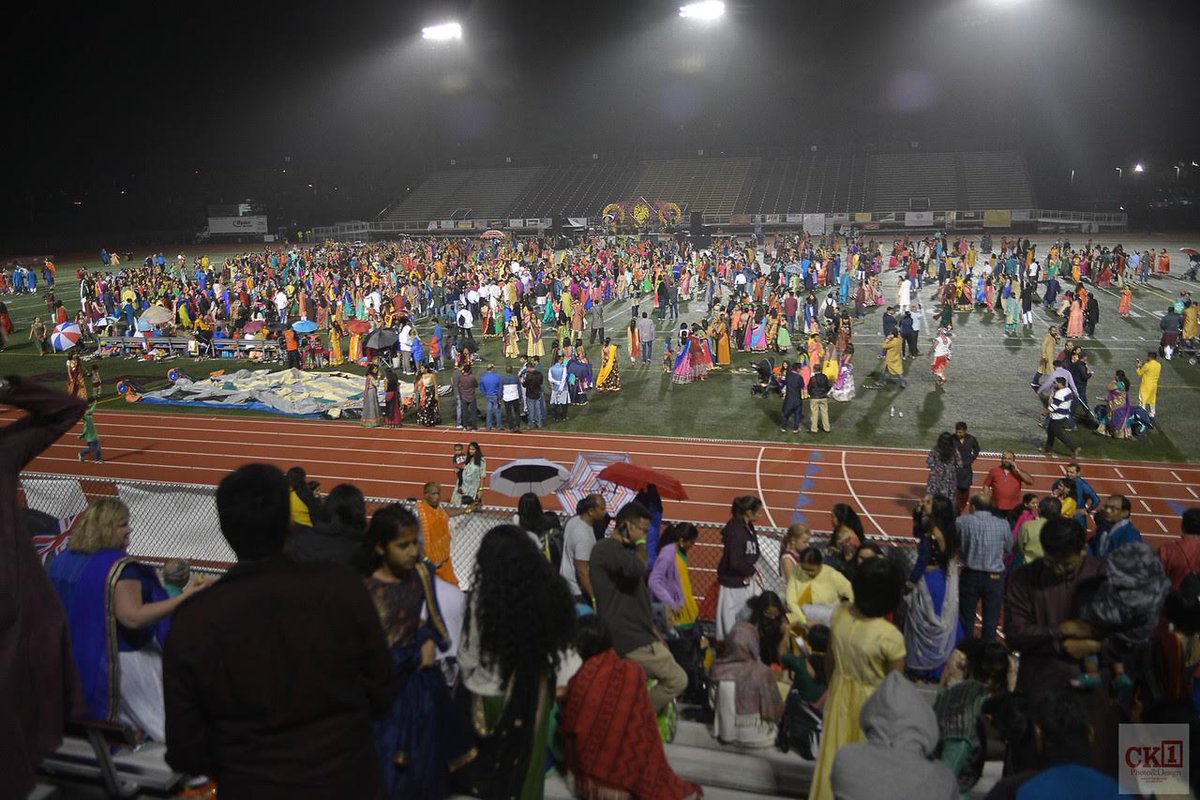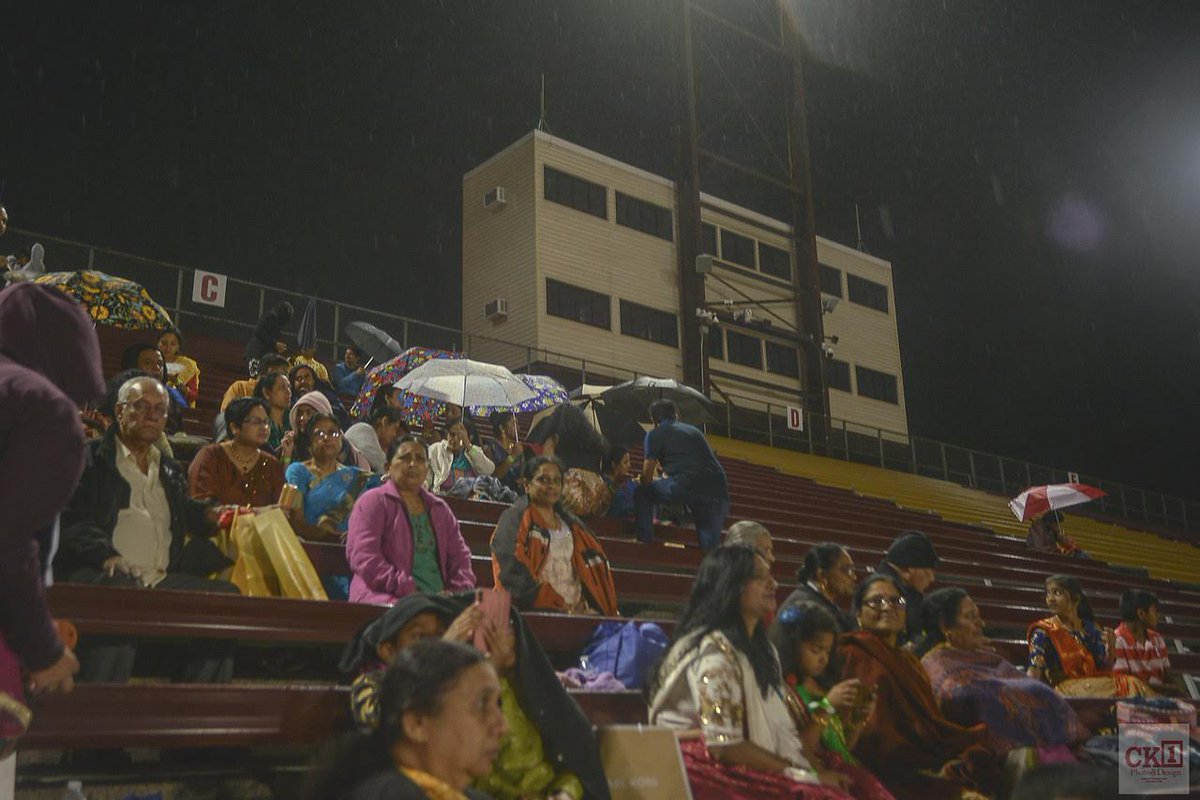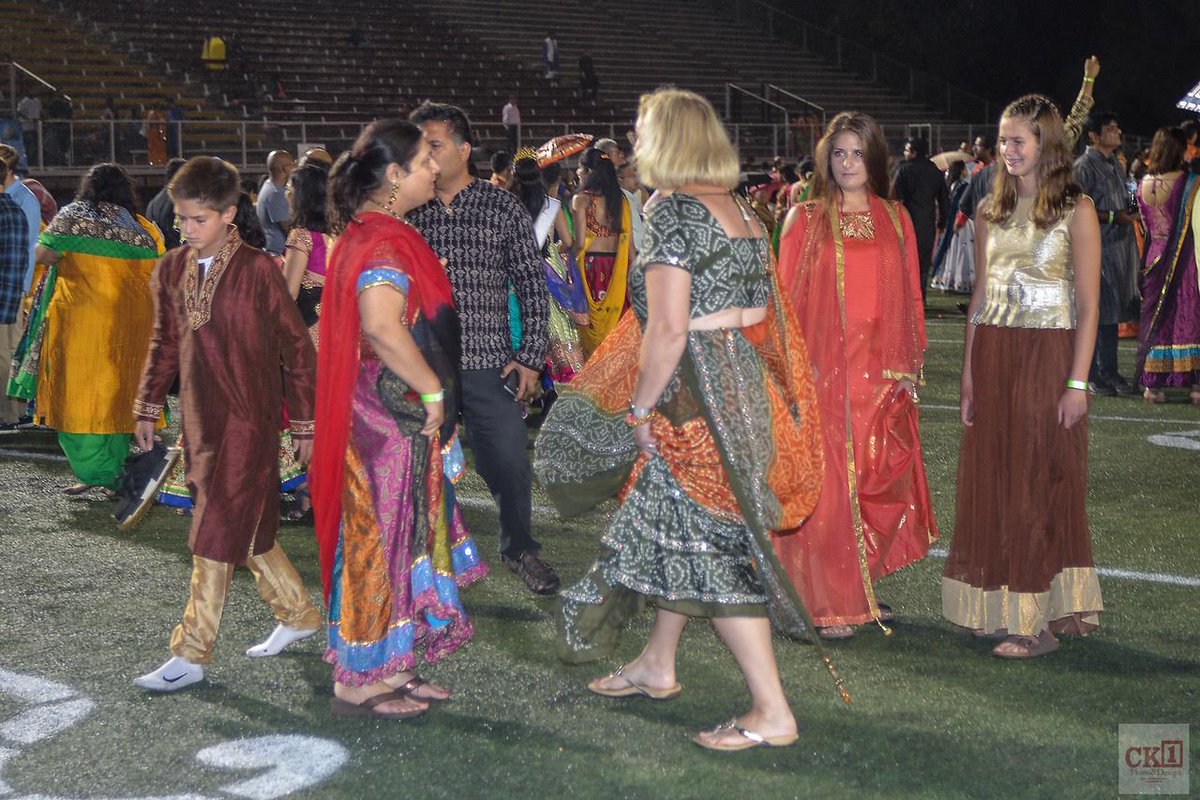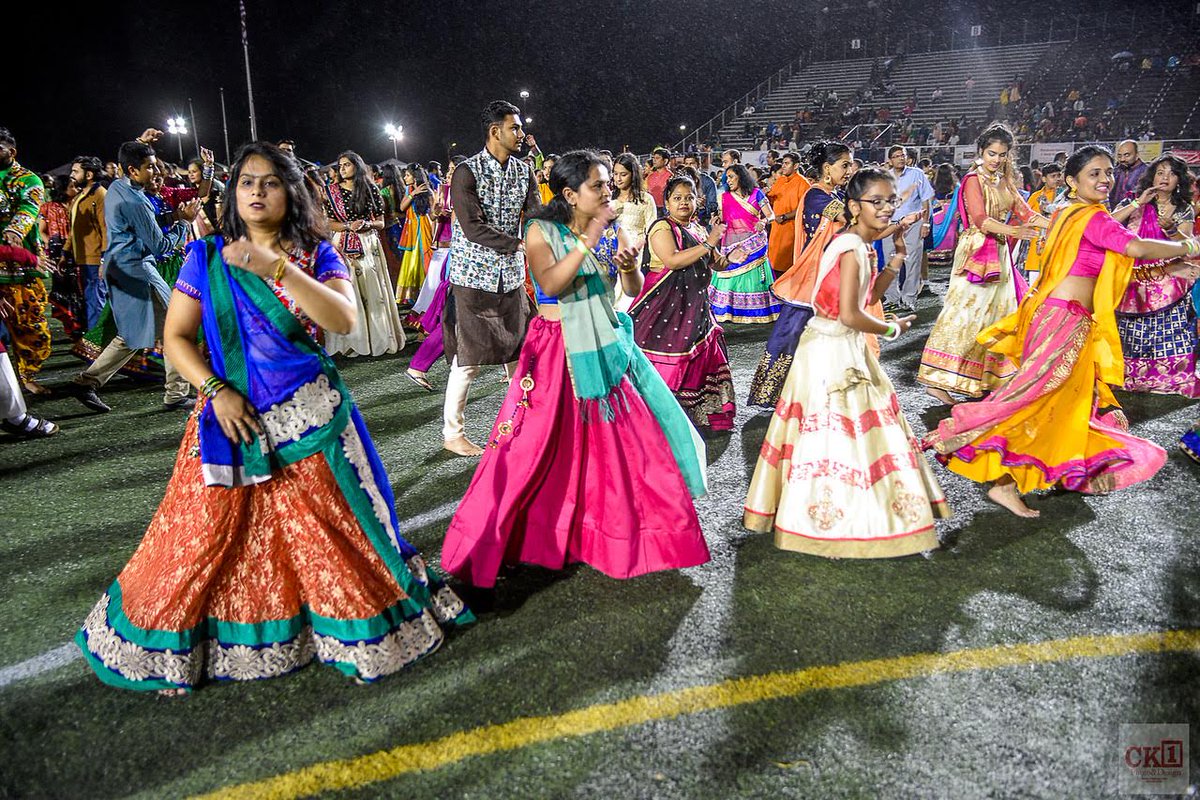 DeshGujarat