Every home in Gujarat consumes liquor, the state tops in liquor sell, says Rajasthan CM Ashok Gehlot; Gujarat CM, BJP react strongly
October 07, 2019
Gandhinagar: Gujarat government and ruling Bharatiya Janata Party (BJP) reacted strongly against Rajasthan Chief Minister Ashok Gehlot's remark that liquor was consumed in every home of Gujarat. Gehlot said so in an interview in reply to a question pertaining to prospects of liquor prohibition in Rajasthan.
Gehlot in reply to a question said he lived in Gujarat in the course of State assembly election and he found that highest liquor was consumed in Gujarat, in every home.
Reacting to this Gujarat Chief Minister Vijay Rupani said, Gehlot had insulted 6.5 crore Gujaratis by calling them drunkard, this doesn't suit him. Gujarat Congress should give a reply and Gehlot should apologize. Gehlot
Rupani said, Gehlot couldn't ensure victory for Congress during Gujarat elections and therefore he was making allegations against the people of Gujarat. Gujaratis will never forget Gehlot as he has termed Gujaratis as drunkards.
State BJP spokesperson Bharat Pandya said, 'by saying that liquor is consumed in every home in Gujarat is shocking and insulting for each Gujarati family. By using the word 'home' he has insulted all youths, women and elders. Congress always envies Gujarat's progress, culture, pride and leadership. Congress has not been able to win over the people of Gujarat and therefore it is always in attempt to insult the state. It is shameful that Congress party's leaders in Gujarat are silent. They should apologize.
State BJP chief Jitu Vaghani said Gehlot has insulted not only Gandhiji and all Gujaratis. Gehlot should reply whether his partymen in Gujarat are also all drunkards? Congress has always been anti – Gujarat because the people here have been electing BJP.
Meanwhile some BJP workers torched Gehlot in effigy protesting his remarks.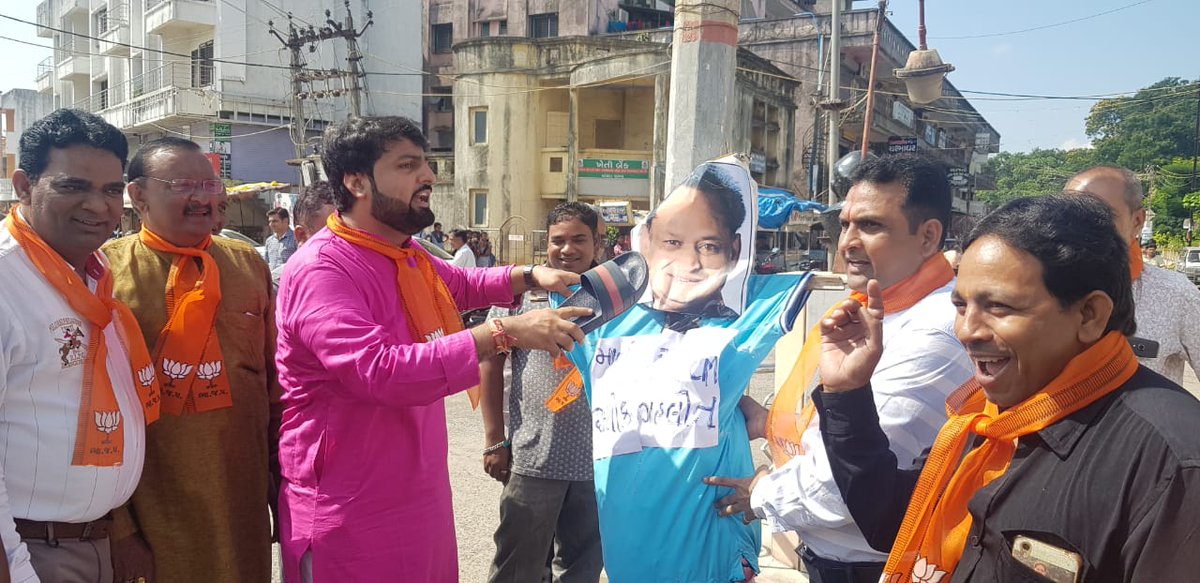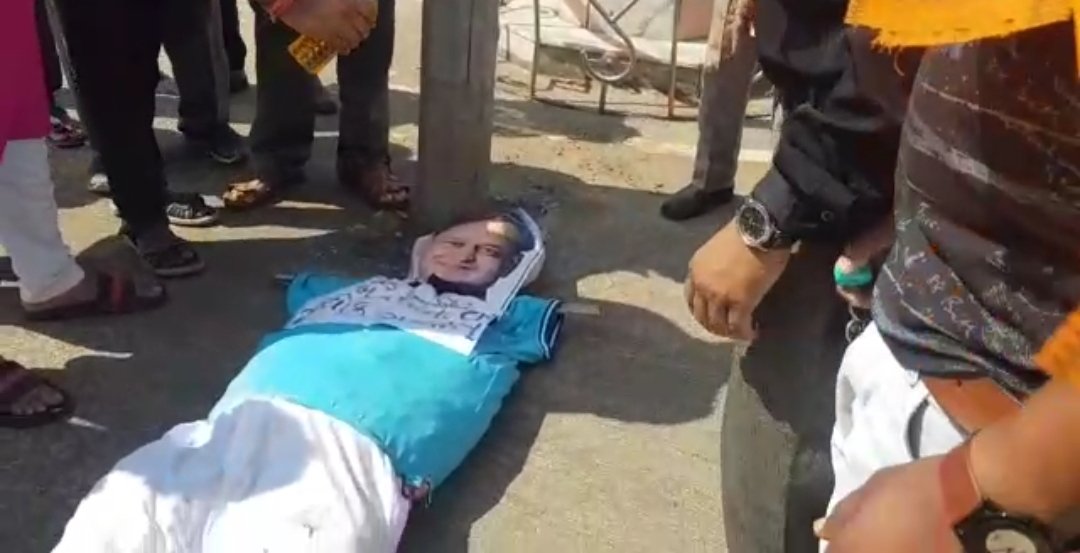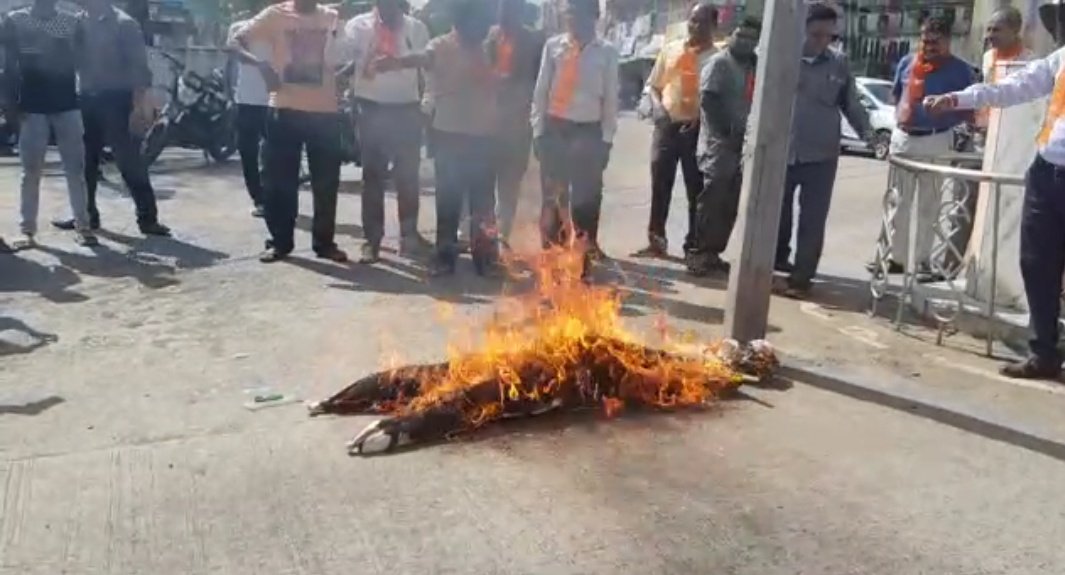 DeshGujarat