Rahul Gandhi to appear in different courts of Gujarat in connection with defamation cases tomorrow and the day after
October 09, 2019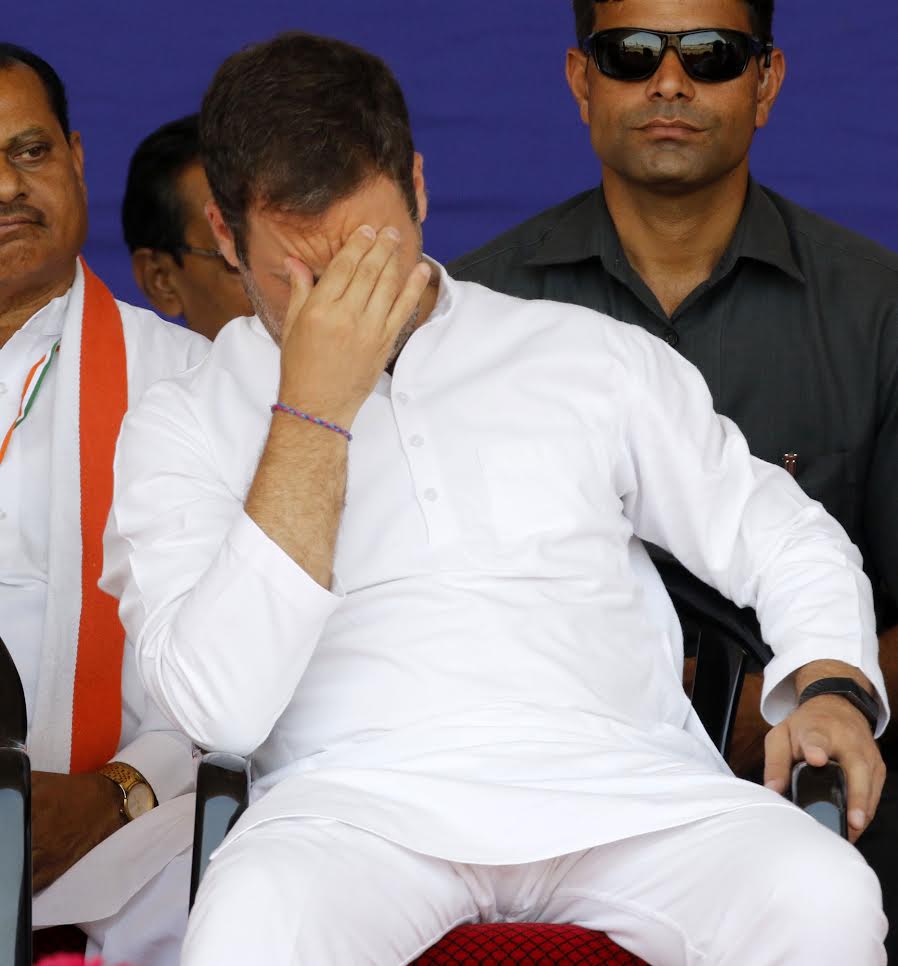 Ahmedabad:Senior Congress leader, Loksabha MP and former party president Rahul Gandhi will appear in two separate courts in Gujarat in Surat and Ahmedabad in connection with two defamation cases tomorrow and the day after, party in-charge in the state Rajiv Satav today said.
Satav said that Gandhi would first appear in Surat court tomorrow and then the day after appear in the court in Ahmedabad.
He alleged that these cases were part of the conspiracy of the BJP to vex the Congress leader but he would continue his fight against falsehood.
Notably there are in all 3 defamation cases against Gandh in the state.
One in Surat has been filed by BJP MLA Purnesh Modi for Rahul Gandhi's remarks in an election rally in South India during last general elections in which he had allegedly said that 'Sabhi Modi Chor hain' (All Modis are thieves).
Gandhi will appear in a magisterial court in Surat in this connection tomorrow.
There are two defamation cases filed against him in Ahmedabad.
Gandhi is to appear in a metropolitan court in Ahmedabad in connection with the one filed by Krishnavadan Brahmbhatt, a local BJP corporator, for his remarks at an election rally in Jabalpur on April 23. Gandhi had said "murder-accused BJP chief Amit Shah, wah, kya shaan hai (how glorious)!". Brahmbhatt contended that this was slanderous as Shah was acquitted by a CBI court in the Sohrabuddin Shaikh fake encounter case in 2015, and the higher courts did not entertain appeals against the acquittal.
Gandhi's counsel Prakash Patel today confirmed this.
He had on July 12 appeared in a court in Ahmedabad in connection with another defamation case for his remarks and tweets about the alleged involvement of ADC bank in large scale exchange of scrapped notes during demonetization. He had taken a jibe at Amit Shah, who was a director of the bank.
DeshGujarat