Law Garden Food Street to make come back as Happy Street
October 10, 2019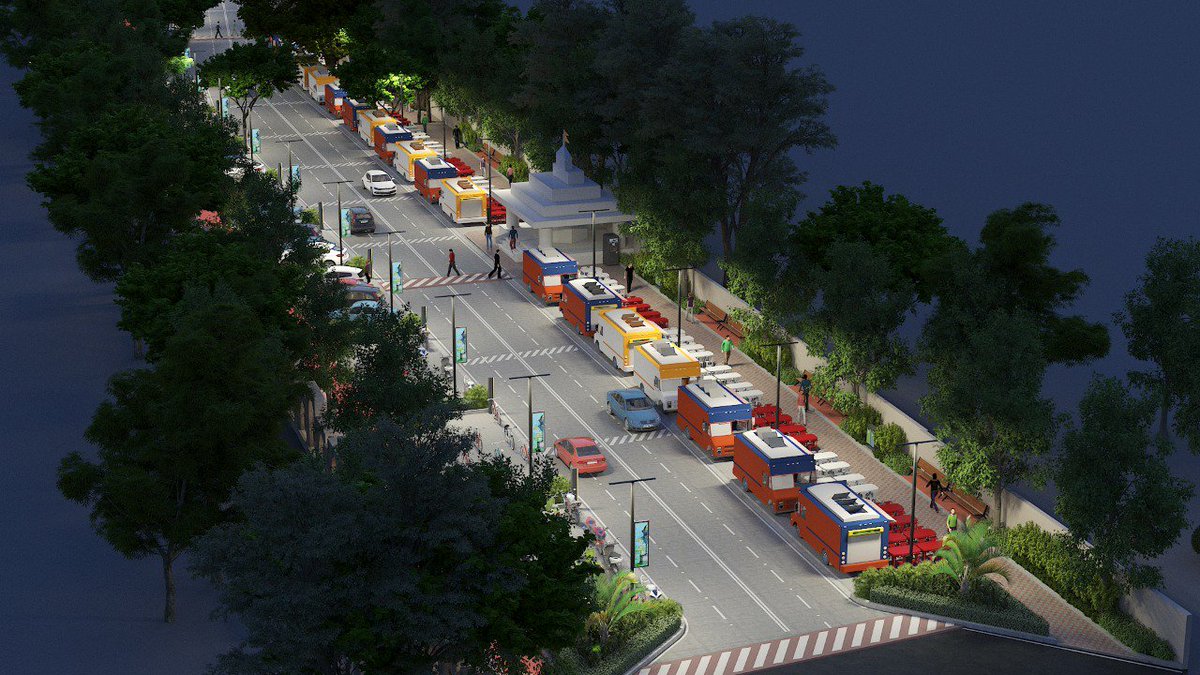 Ahmedabad:Law Garden food street will be back to business in the month of December this year. Amdavad Municipal Corporation (AMC) has issued tender for 31 big and 11 small food courts. Rent in the range of Rs. 20,000 to Rs. 90,000 will be collected from food on vehicle.
Food trucks will be allowed to operate between 6 pm and 1 am. For 24 table stall, lincense fee will be Rs. 90,000. For 8 table stall, license fee will be Rs. 30,000. Similarly for 4 table stall license fee will be Rs. 20,000.  Six month rent and same amount of deposit will be collected in advance. Rs. 1,000 charge will be levied for cleaning job.  License fee will attract 5% increase every year. Contract will be effective for three years. AMC will later decide whether to extend it for two more years.
The design of Happy Street has been made by city based National Institute of Design (NID).  No static food stall will be allowed in this street. All food stalls will be on wheels. They shall not be allowed to stay there post 1.00 am. In day-time, the space will be used for parking for 401 two-wheeler and 61 four-wheeler. 39 food stall owners who were removed from earlier version of illegal food street here in anti-encroachment drive will be given priority in allotment of food truck licenses.