Gujarat CM calls on Uzbekistan President
October 23, 2019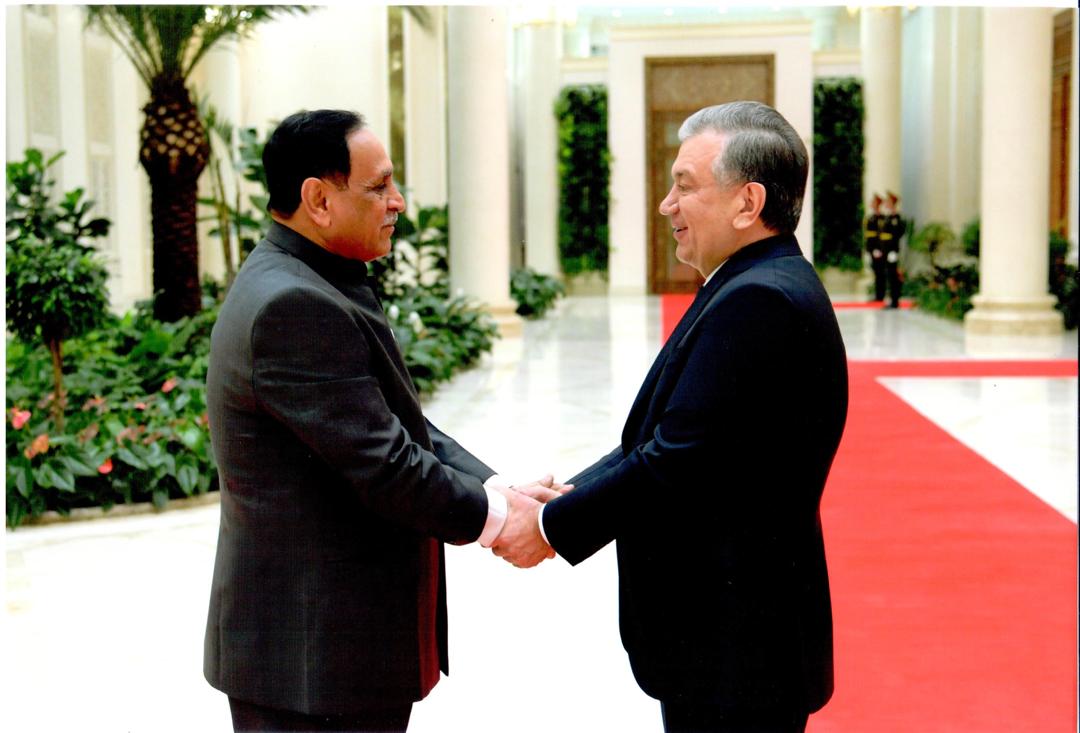 Gandhinagar: Gujarat Chief Minister Vijay Rupani today called on the President of Republic of Uzbekistan Mr. Shavkat Mirziyoyev and held two-hour long meeting in presence of India's ambassador to Uzbekistan and government officials from both sides.
Uzbekistan was one of partner countries in Vibrant Gujarat Global Summit 2019.
Both leaders stressed on the need to increase trade, investment and people-to-people contact.
President Mirziyovev told Chief Minister Rupani that Uzbekistan government was ready to cooperate fully to extend full cooperation to those intending to invest in Uzbekistan. He said he will exercise his own right and give relaxations in order to boost investment.
Uzbek President told Gujarat Chief Minister that three ministers of his government will visit Gujarat every quarter and stay in Gujarat for two-three days in order to resolve the pending issues. In addition to this, the ministers will also hold coordination meeting with Uzbekistan based embassy every month.
Mr. Mirziyovev especially showed interest for cooperation and investment in agriculture, pharma, chemicals, engineering and gems and jewellery sectors.
President Mirziyovev said he will send a delegation to Gujarat to study organic agriculture.
The Chief Minister thanked Uzbek President for naming a street after Sardar Vallabhbhai Patel in Uzbekistan.
It's worth noting that Uzbek President had visited Gujarat to participate the Vibrant Gujarat Global Summit in the month of January this year with a high-power delegation. Andijan province of Uzbekistan had signed MoU with Gujarat State for region to region cooperation.
DeshGujarat