Cyclone Maha not to hit Gujarat coast, weaken in to deep depression while still 40 km away from Diu tomorrow
November 06, 2019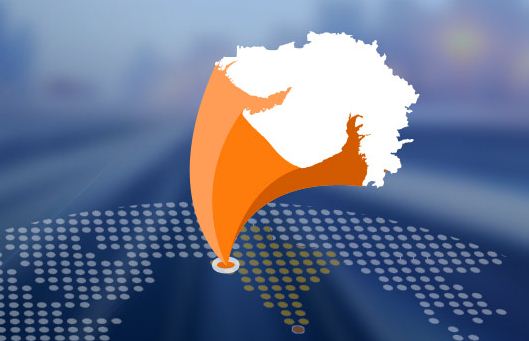 Gandhinagar: There is seemingly a good news for Gujarat as the Severe cyclonic storm MAHA (Pronounced as M'maha) over west-central & adjoining east-central Arabian sea is weakening quicker than expected and it now was not likely to hit the Gujarat or Diu coast as predicted earlier.
IMD center Ahmedabad Director Jayanta Sarkar said that Maha would just skirt the Diu coast and won't touch Saurashtra coast too as it is likely to turn in to a deep depression by tomorrow noon while it would still be 40 km away from Diu coast. Later it would further weaken as a depression.
Sarkar said that the wind speed would be 65 kmph gusting occasionally to 75 kmph as per current observations but it could be even less than that. Under its influence places in coastal Saurashtra like Gir Somnath , Amreli, Bhavnagar etc would see spells of heavy rain today while tomorrow places like Bharuch, Bhavnagar, Vadodara and Southern parts of Ahmedabad district would also see similar rain.
He said that the cyclone might also re-curve a little bit more.
Notably, Maha which turned towards Gujarat yesterday lay centered in the sea at a distance of 450 km west south west of Porbandar, 490 WSW of Veraval, 540 WSW of Diu at 0530 am today.
Earlier it was predicted that it could make a landfall in a further weakened cyclonic storm around Diu coast in the noon of tomorrow. The storm was earlier of extreme severe category but weakened to very severe one while taking a re-curve towards Gujarat yesterday.
Meanwhile the state machinery which had geared up for rescue and relief operations in the coastal area and set up rescue and relief centers has taken a sigh of relief even though it is still in the prepared mode. A total of 30 companies of NDRF were originally planned to be deployed many of these have already taken positions or were in standby mode.
An official however said that the shifting of the people from coastal areas would be done after getting a nod from Met department which was keeping a close eye on the movement of the storm which might also weaken more than expected.
CM Vijay Rupani who was to go to Rajkot tomorrow to see T 20 match between India and Bangladesh has cancelled this programme in the wake of the approaching cyclone. It would be interesting to see whether the match is played or washed off due to predicted heavy rain.
In Diu, the union territory adjoining Saurashtra region of Gujarat, 5 teams of NDRF are being deployed. Police would be deployed to keep tourists and other away from beaches. Similar exercise on other beaches in South Gujarat and parts of coastal Saurashtra has also been taken up. Most of over 12500 fishing boats in the coasts along Gujarat have already been returned ashore. The five day Kartik Poona fair in Somnath has already been cancelled in the wake of the approaching storm. Army, Navy and Air Force have also been alerted as a precautionary measure.