Cyclone Maha further weakens in to deep depression, likely to turn in to a mere depression by evening
November 07, 2019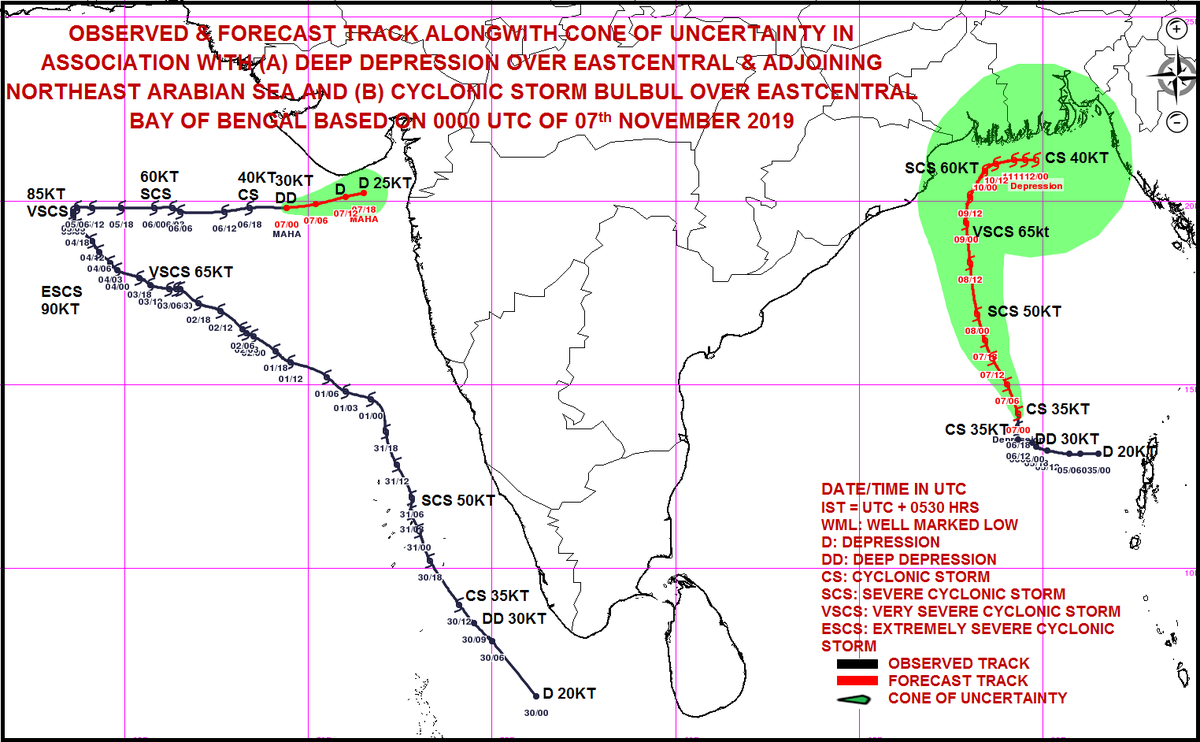 Gandhinagar: Cylonic storm MAHA (Pronounced as M'maha) over East-central & adjoining northeast Arabian sea has further weakened in to a deep depression.
According to the latest met bulletin it will further weaken in to a mere depression by this evening.
Under its influence light to moderate rain has taken place in 49 talukas of 15 districts in last 24 hours and is taking place in 55 talukas this morning also. While light to moderate rain has been predicted at several places across the state the districts of Gir Somnath , Amreli, Bhavnagar, Junagadh and adjoining union territory of Diu would see spells of heavy rain in next 24 hours.
In last 24 hours Chotila had seen the moderate maximum of 35 mm or rain while from 6 to 10 am today amid hazy and cloudy weather at several places Umerpada in Surat has seen maximum 53 mm or rain. Anklaw 25 and Ankleshwar 21 mm of rain. Ahmedabad city had seen a light rain of 1 mm during the night.
Notably, Maha which turned towards Gujarat two days back now lay centered in the sea at a distance of 200 km w south southwest of Porbandar, 150 km WSW of Veraval and 180 km WSW of Diu at 0530 am today. It is likely to move in East Northeast direction in the next 12 hours and weaken further in to a depression. The wind speed would be between 65 to 85 kmph.
Meanwhile, restriction imposed on movement in coastal areas in Diu and other places is likely to be removed from tomorrow. Around 1500 people have been shifted from such areas in Diu where moderate rain was taking place.
An official said that the system was yet in prepared and watchful mode and keeping an eye over the situation.
DeshGujarat