Extension works of Ahmedabad Metro Rail up to Mahatma Mandir in Gandhinagar would commence in June – 2020
November 17, 2019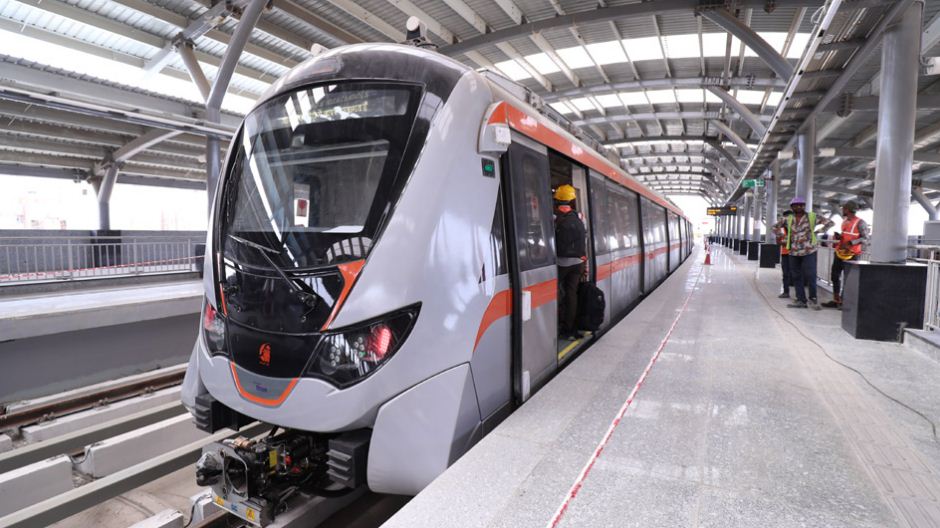 Gandhinagar: In a recently held 'All-round review meeting for Metro Rail Project', Chief Minister Vijaybhai Rupani had made deliberation over the proposal to extend the metro train up to Gandhinagar and permission given for it by the Central Government. During the meeting held at Chief Minister's official residence in Gandhinagar, the Gujarat Metro Rail Corporation's Managing Director S. S. Rathore briefed the Chief Minister about the project.
The project's total distance is 28.26 km, covering area from Motera in Ahmedabad to Mahatma Mandir in Gandhinagar. The tenders for the first phase of the project would be invited soon.
A foundation stone of the project was laid by Prime Minister Narendrabhai Modi on March 4, 2019. Later, necessary geotechnical works of the project were undertaken and procedure for preparing tenders was also undertaken.
Making a presentation in the meeting, Rathore stated that the Gujarat Government's proposal for extension of the Ahmedabad Metro Rail up to Mahatma Mandir, Gandhinagar, at a cost of Rs. 5,384.79 crore, was cleared by the Central Government. The 'Permission Letter' is also mentioning that the project should be completed within five years.
It has been planned that the construction works of the Metro Rail Project for the distance upto Mahatma Mandir would commence in June, 2020 and would be completed by March, 2024, he said.
Others who attended the meeting included Mr. K. Kailashnathan, Chief Principal Secretary to the Chief Minister, Additional Chief Secretary (Urban Development) Mr. Mukesh Puri, and Principal Secretary to Chief Minister, Mr. M. K. Das, and officials of the Metro Rail Corporations.