Procurement of groundnut at MSP begins across 145 centers in Gujarat
November 18, 2019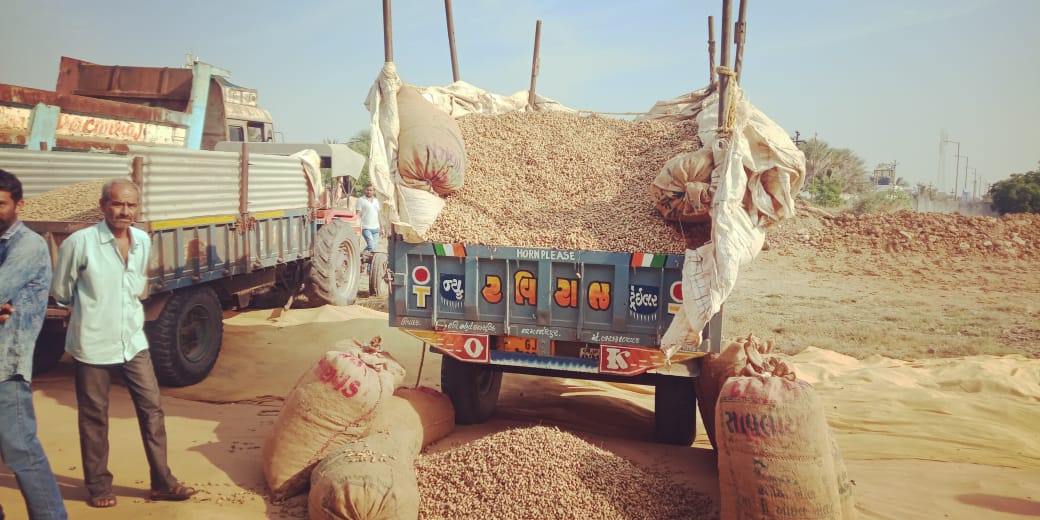 Gandhinagar: The procurement of groundnut for 2019-20 season under center's Minimum Support Price (MSP) scheme started in Gujarat at 145 centers across the state from today.
Earlier the procurement had started from November 1 but in the wake of the wide-spread non-seasonal rain caused by cyclonic storms in Arabian sea it was soon cancelled.
The online registration for the same had started from October one.
The procurement started from today will continue for at least 90 days. One farmer would be able to sell a maximum of 2500 kgs or 125 muns of groundnut at MSP.
It is being done under CCTV monitoring and foolproof arrangements for storage. This year the MSP has been fixed at Rs 1018 per Mun or 20 kg unit ie Rs 5090 per quintal.
This year it has been estimated that government through food and civil supply department would procure around 8 lakh tonnes of groundnut at MSP.
Notably last year around 4.50 lakh tonnes of groundnut was procured at the rate of Rs 5000 per quintal.
Meanwhile, to avoid crowding, the authorities concerned were calling a limited number of farmers for procurement.
DeshGujarat