Kocharab Ashram goes blue to mark the World Children's Day Celebration
November 19, 2019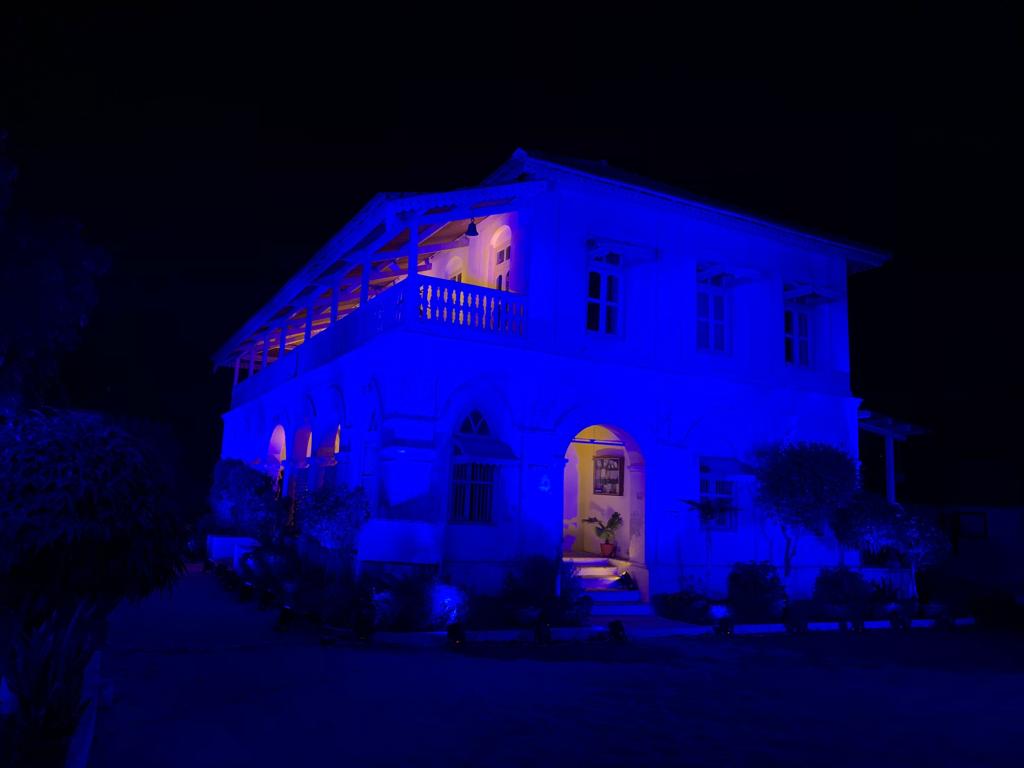 Ahmedabad: Kocharab Ashram, the first one in India organized by Mahatma Gandhi, went blue today, marking the eve of the World Children's Day which is celebrated across the globe on November 20.
The World Children's Day is celebrated across the world to mark the adoption of United Nations Convection on the Rights of Child (UNCRC) in the year 1989. Interestingly, CRC which was adopted by the General Assembly on 20 November and has been ratified by 195 countries, making it the most widely ratified international human rights treaty in history.
"The 30th anniversary of UNCRC coincided with the 150th Birth Anniversary Celebration of Mahatma Gandhi. We will be celebrating this day with all our partners, children and stakeholders at an event at Gandhi Ashram tomorrow," said Laxmi Bhawani, Chief, UNICEF Gujarat.
She also shared that Mahatma Gandhi had signed the important Declaration of the Rights of the Child, popularly known as Geneva Declaration in the year 1931. This proved to be a stepping stone in formulation of UNCRC later in the year 1989.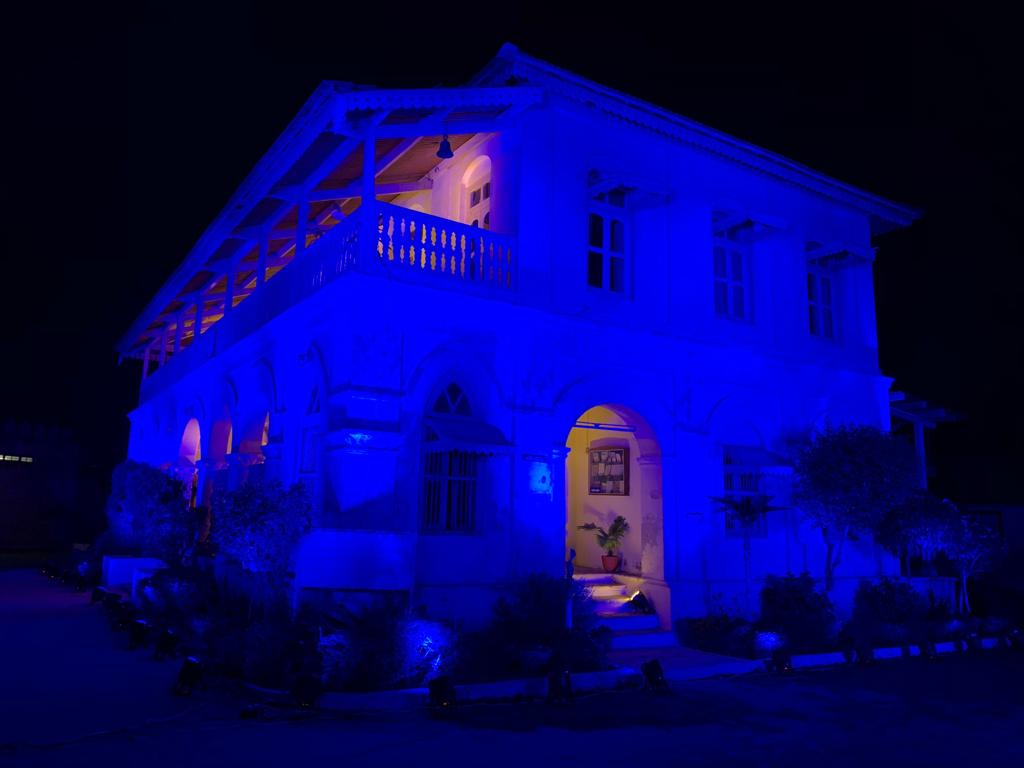 Through the Go Blue campaign, which was launched last year, important monuments and government buildings display blue decorations to support children's cause. Last year, number of important buildings, including the iconic Rashtrapati Bhawan, had gone blue to support the children's cause in India.
The Child Rights Collective of Gujarat (CRCG), with support from UNICEF, also organized a 'CRC@30' Yatra from Ahmedabad to Dandi from November 14 to 19.
"The Yatra was aimed at increasing awareness on Child Rights in Gujarat. We were able to mobilize more than 5000 children during this yatra and raised awareness on the child rights. CRCG is working with 75 NGOs who work with children across Gujarat. Over the years, we have helped around 10,000 children in understanding the importance of child rights," said Rajesh Bhatt, Convener of CRCG, in Gujarat.
He also informed that children from various parts of the state would assemble for the WCD celebration at Gandhi Ashram tomorrow (Wednesday). On the occasion, children and guests would deliberate on Mahatma Gandhi's contributions to child rights and welfare of children.