Ahmedabad JanMarg BRTS contractor Travel Time's drivers go on flash strike
December 03, 2019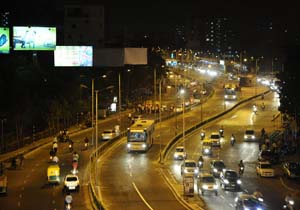 Ahmedabad: Drivers of 'Travel Time' company which operates part of total fleet of Ahmedabad Janmarg BRTS buses today went on flash strike protesting arrest of a driver Chirag Prajapati.
Prajapati was arrested after a BRTS bus driven by him hit and killed two brothers who were on two-wheeler. Police had initially arrested Prajapati and released him on bail, but later when evidences indicated it clearly that Prajapati had jumped the red signal and hadn't taken care to apply brake, he was arrested again and taken on remand. After reconstruction procedure, Prajapati has been sent to judicial custody.
About 30 drivers of Travel Time company, one of contractors responsible for running portion of total fleet of BRTS buses went on strike late in the evening on Monday.
They also protested several new rules introduced including ban on keeping mobile phone in bus for drivers while on duty.
It's worth noting that on Monday, AMC had checked as many as 275 buses of BRTS and AMTS in which two bus drivers were found in possession of mobile phones. The AMC decided to slap them with fine and also seized their mobile phones. Drivers had gathered in Zundal area in the evening to protest this action.
The city of Ahmedabad sees operation of 236 BRTS buses of which 50 are run by Travel Time while Chartered runs 115 buses. Maruti travels runs 60 buses while Ashok Layland runs 11 buses.
DeshGujarat