DPS issue: students/parents holding demonstration, makes representation to the education department
December 03, 2019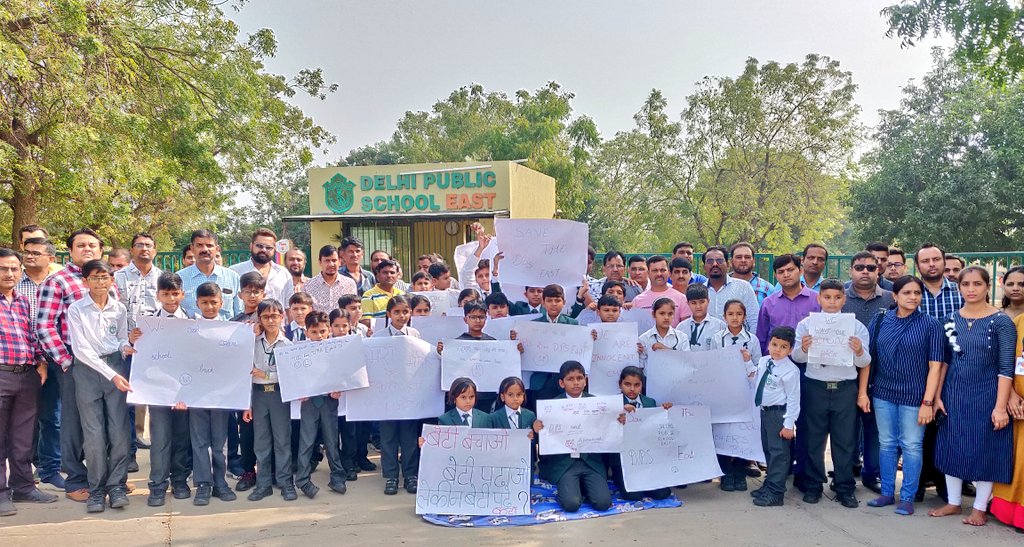 Ahmedabad: After the cancellation of the CBSE affiliation of the DPS East School due to its alleged fraudulent ways, the parents/guardians of its student, who along with their wards were holding demonstration in front of the school in Hirapur area, today made a representation to the district education department for relief to them.
The students wearing regular dress of the school which had been fraudulently charging high fees from them despite it did not having any CBSE affiliation for class 1 to 8 in which around 800 students study , today participated in the demonstration in front of the school along with parents/guardians.
A team of the district education department also went to the school and held discussion with them. A senior official of the education department said that they were demanding that the school be allowed to function but we informed them that the government was ready to shift the students to nearby schools.
Meanwhile, the parents have also said that they were ready to knock the doors of the high court in this matter.
Notably the school which was earlier deemed one of the prestigious schools in the city went in to a controversy after it was found that it had a nexus with the Ashram of the controversial self styled god-man Nityanad here. It had even leased its land for the Ashram use without following the proper legal procedure. Its principal was arrested in this matter and three others including a former principal and two of the trustees of the organization running the school have been booked for fraud with regard to obtaining various permissions.
DeshGujarat