DPS Case: Govt to run the school till session's end, former directors apply for anticipatory bail
December 04, 2019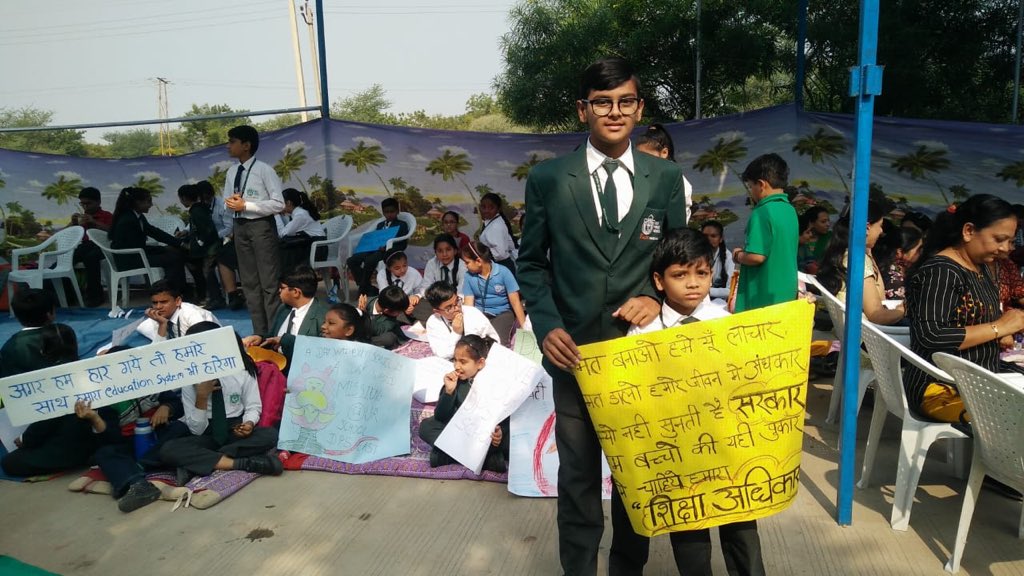 Gandhinagar/Ahmedabad: In a relief of sorts to the students of controversy marred DPS East School in Hathijan area of Ahmedabad, which has been abruptly shut after the surfacing of fraud by its operators in obtaining various permissions, the state government today said that it would run the school till the rest of this session.
Education Minister Bhupendra Chudasama said that in the interest of the students the state government has decided to run the school till the end of this education session after which the wards would be transferred to other schools.
Meanwhile two of the directors of the trust that run the school, Manjual P Shroff and Hiten Vasant who were booked for fraud in obtaining permissions, have applied for anticipatory bail. A local court in Ahmedabad is likely to hear the matter on December 6. Police had reportedly raided their houses yesterday.
Notably after the cancellation of the CBSE affiliation of the DPS East School due to its alleged fraudulent ways, the parents/guardians of its student, who along with their wards were holding demonstration in front of the school in Hirapur area, had yesterday made a representation to the district education department for relief to them.
The students wearing regular dress of the school which had been fraudulently charging high fees from them despite it did not having any CBSE affiliation for class 1 to 8 in which around 800 students study , had participated in the demonstration in front of the school along with parents/guardians.
A team of the district education department also went to the school and held discussion with them. A senior official of the education department had said that they were demanding that the school be allowed to function. Many of them had even spent the night there. A team of CBSE officials also reached Gujarat today and reportedly held meetings with the government.
Notably the school which was earlier deemed one of the prestigious schools in the city went in to a controversy after it was found that it had a nexus with the Ashram of the controversial self styled god-man Nityanad here. It had even leased its land for the Ashram use without following the proper legal procedure. Its principal was arrested in this matter and three others including a former principal and two of the trustees of the organization running the school have been booked for fraud with regard to obtaining various permissions.
DeshGujarat