Vadodara rape case: Ahmedabad police crime branch nabs culprits
December 08, 2019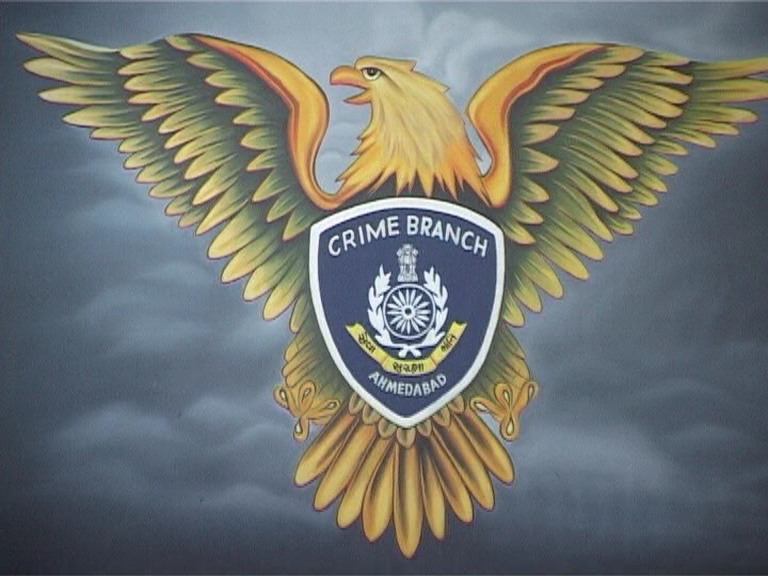 Vadodara/Ahmedabad: The crime branch of Ahmedabad police today nabbed the two accused of a sensational gang-rape incident in Navlakhi area under Raopura police station in Vadodara city.
For nabbing of the culprits of this incident CM Vijay Rupani and Minister of State (home) Pradipsinh Jadeja had given special instructions to the police.
A minor girl aged around 16 and a half years was raped in the night of November 28 at a secluded place in Navlakhi area of Vadodara. She had gone in the area along with a youth whom the culprits had beaten away and then outraged her modesty at a secluded place in a mango orchard behind Laxmi Vilas palace close to the golf course.
A case in this regard was lodged in Raopura police station under sections 376, 377, 363, 325 of the IPC and sections 5 (g, h,i, j,k and l), 6 and 17 of Pocso Act. CM Rupani had taken it seriously and instructed the police to nab the culprits at the earliest. Recently Mos Home Jadeja had visited the place of occurrence and met with the family members of the victim. For nabbing them the crime branch of Ahmedabad police was roped in which had made different teams and with the help of CCTV footage, technical surveillance, human intelligence and investigation in Vadodara finally got the information that the culprits were hiding in Tarsali area there. The police had also issued sketches of the culprits and announced a reward of Rs one lakh for information about them.
Addressing a press conference Special Police Commissioner Ajay Tomar today said that the culprits have been identified as one Kishan K Mathasuria (28), who lived on footpath on Gangasagar road near Gurudwara in Tarsali and Jasho V Solanki (21) who lived in a slum near Tarsali crossing. Some proof of the crime have also been obtained from them and they have also admitted their involvement in the crime. They were earlier also involved in small thefts and other such crimes.
Detailed interrogation was on.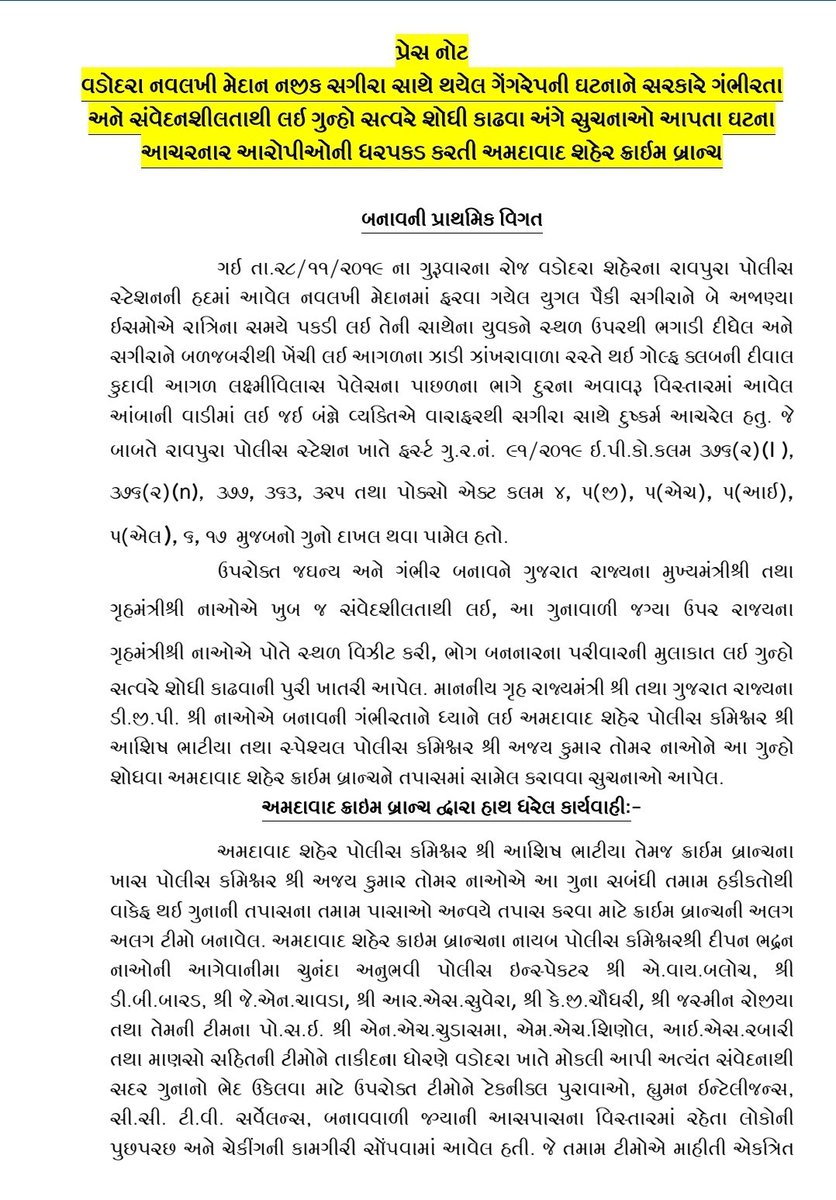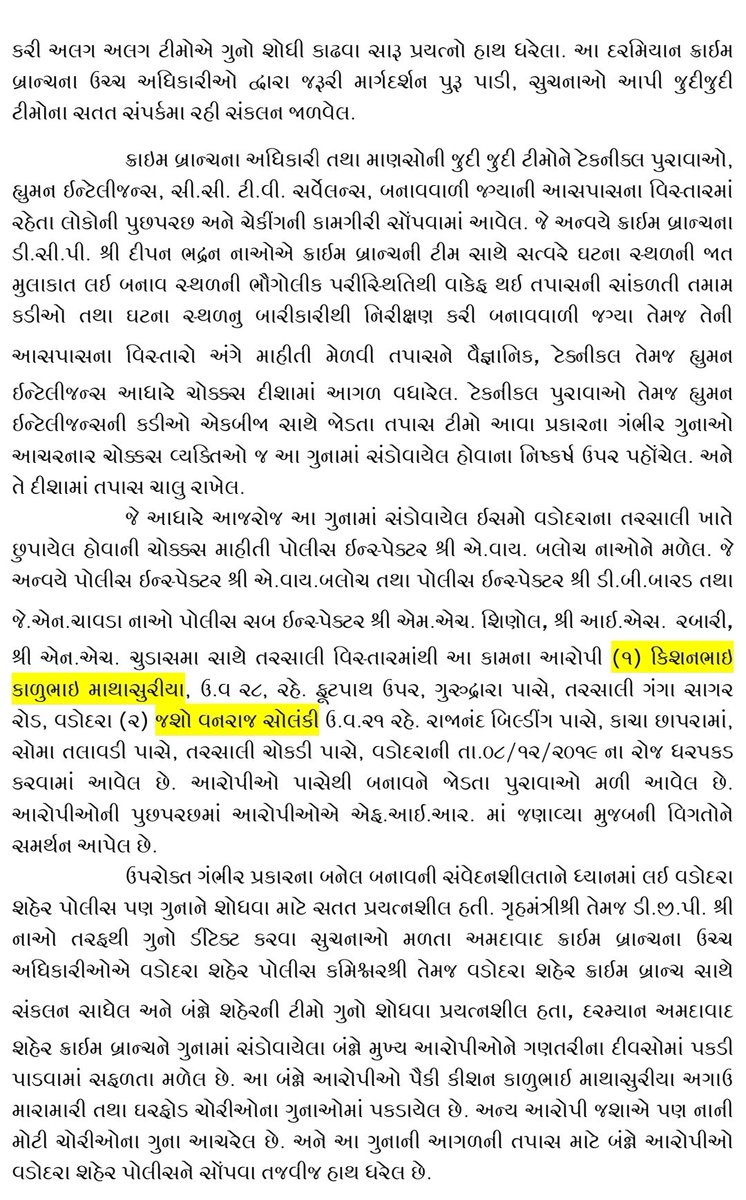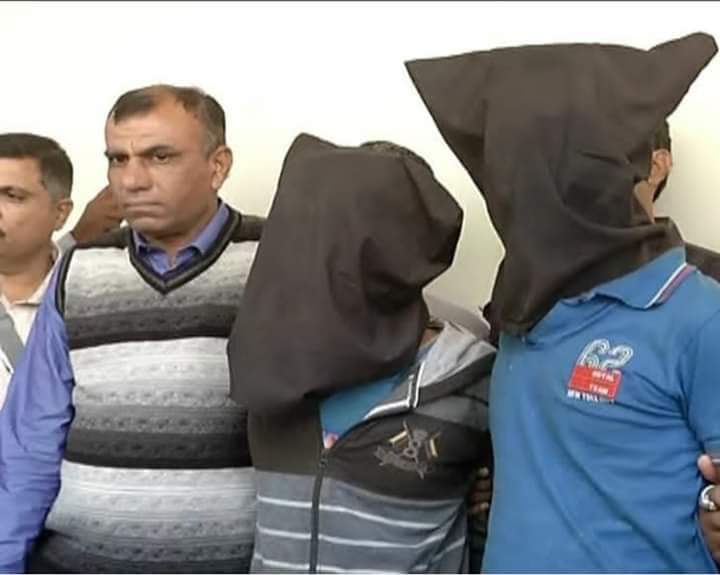 DeshGujarat