Vadodara gets new satellite railway station at Chhayapuri, 13 pairs of trains to skip Vadodara railway station
December 14, 2019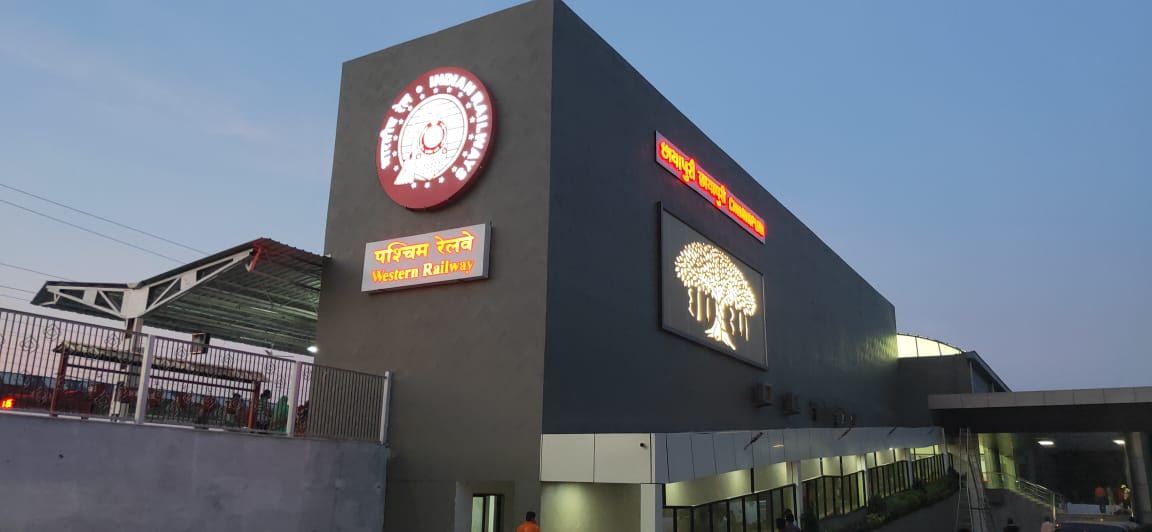 Vadodara: In order to reduce the burden on Vadodara railway station, and also to avoid train reversal and to increase the speed of trains, the Western Railway has developed Chahyapuri in Vadodara as an alternative satellite station.
Minister of State for Railway, Suresh Aghadi today inaugurated a newly constructed Chhayapuri satellite railway station building in Vadodara.
Some of objectives of developing Chhayapuri as satellite railway station in Vadodara include: eliminating reversal of trains at Vadodara and therefore cutting the travel time by 30 to 40 minutes, improving mobility and punctuality, de-congesting Vadodara railway station, rapid development of Chhayapuria rea, stoppage of 13 pairs of Mail/Express trains at Chhayapuri station with effect from 17th December 2019.
The trains to be stopped at Chhayapuri instead of Vadodara railway station with effect from 17 December are:
– Ahmedabad Darbhanga Sabarmati Express
-Ahmedabad Varanasi Sabarmati Express
– Ahmedabad Patna Azimabad Superfast Express
– Ahmedabad Delhi Sampark Kranti Express
– Somnath Jabalpur Express via Itarasi
– Somnath Jabalpur Express via Bina
-Gandhinagar Indore Express
– Okha Nathdwara Express
– Jamnagar Vaishnodevi Katra Sarvoday Superfast Express
– Hapa Vaishnodevi Katra Sarvoday Superfast Express
– Gandhidham Vaishnodevi Katra Sarvoday Superfast Express
– Okha Gorakhpur Express
– Ahmedabad Patna Express