Violence during anti CAA/NRC bandh call in Gujarat, at least 17 police personnel injured as mobs go violent
December 19, 2019
Gandhinagar:The bandh call against citizenship amendment act (CAA) and NRC evoked response in Muslim populated areas of some of the cities in Gujarat while the situation turned ugly in Shah-e-Alam area in Ahmedabad city in the evening when over 17 police personnel including some senior officials were injured in stone pelting by unruly mob of protesters.
Police later controlled the situation.
A clip shows how a cop was thrashed by a mob protesting Citizenship Amendment Act without permission in Shah Alam area of Ahmedabad earlier today: city police officials have made it clear that cases will be registered and those involved in attacks will be identified and arrested pic.twitter.com/pQGvDoIOkr

— DeshGujarat (@DeshGujarat) December 19, 2019
Police have rounded up at least 77 hooligans including around 20 from Danilimda-Shah-e-alam area in the city till 7 pm in the evening and this number was likely to go up as more arrests were likely in the wake of several cctv footage coming to fore showing stone pelting over police and vehicle from close quarters.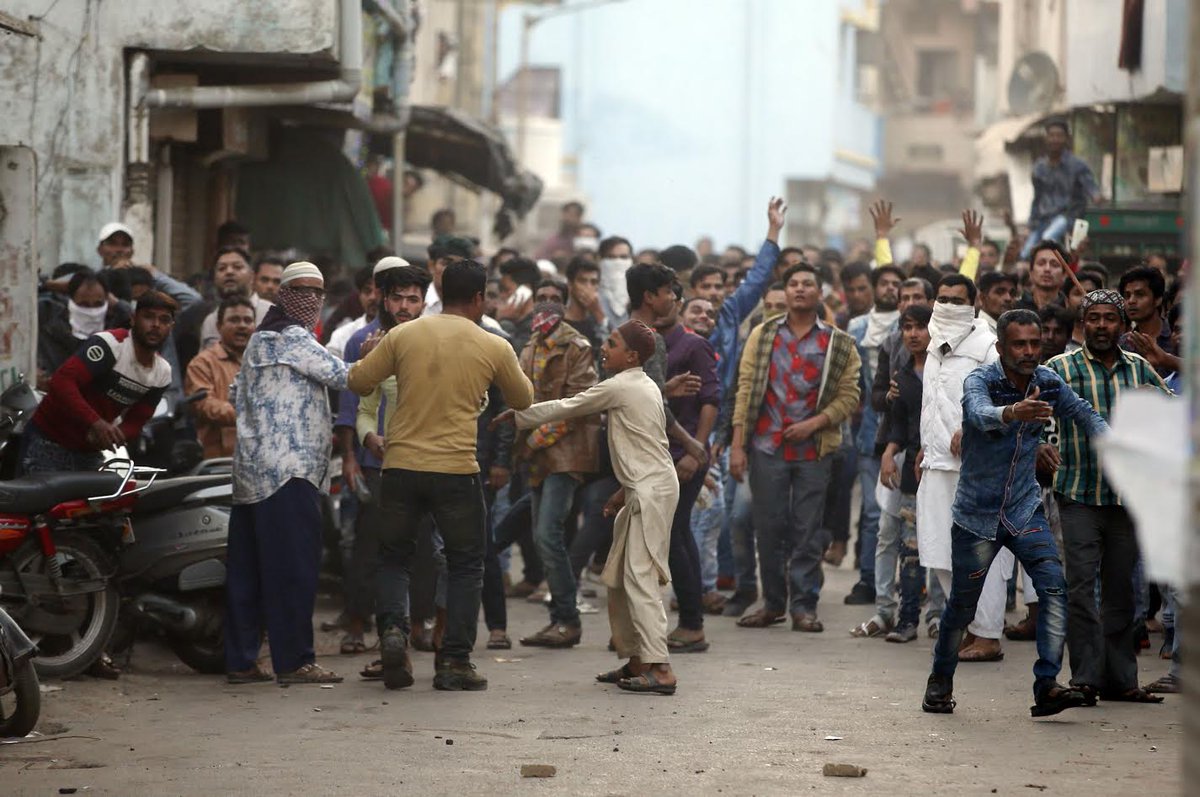 Large number of police force has been deployed in the affected area in Ahmedabad where night long cross patrolling and foot patrolling would continue, a senior police officer said.
CAA protesters brutally stoning Gujarat Police jawans in Muslim populated Shah e Alam area of Ahmedabad earlier today (screen grab from TV9 Gujarati news channel) pic.twitter.com/0Wc17q8qkS

— DeshGujarat (@DeshGujarat) December 19, 2019
Over 17 police personnel including one ACP and one PI rank officials and two women have been injured during stone pelting and violence in Shah-e-Alam area. At least 20 hooligans have been detained from the area and this number could go up also. Police would initiate action against those involved in stone-pelting on it and the vehicle.
A mob pelt stones over police in Shah-E-Alam area of Ahmedabad during CAB protest; at least two cops including a woman cop injured. Police vehicle also attacked. pic.twitter.com/Ogba53G9DV

— DeshGujarat (@DeshGujarat) December 19, 2019
Special Commissioner of police Ajay Tomar sid that the situation has been controlled in Shah-e-Alam- Danilimada area of old Ahmedabad city this evening. Adequate force including 2 companies of the state reserve police (SRP) have been deployed in the area. Traffic in the area including AMTS and BRTS city buses have been re-started and normalized. It was briefly halted following the violence.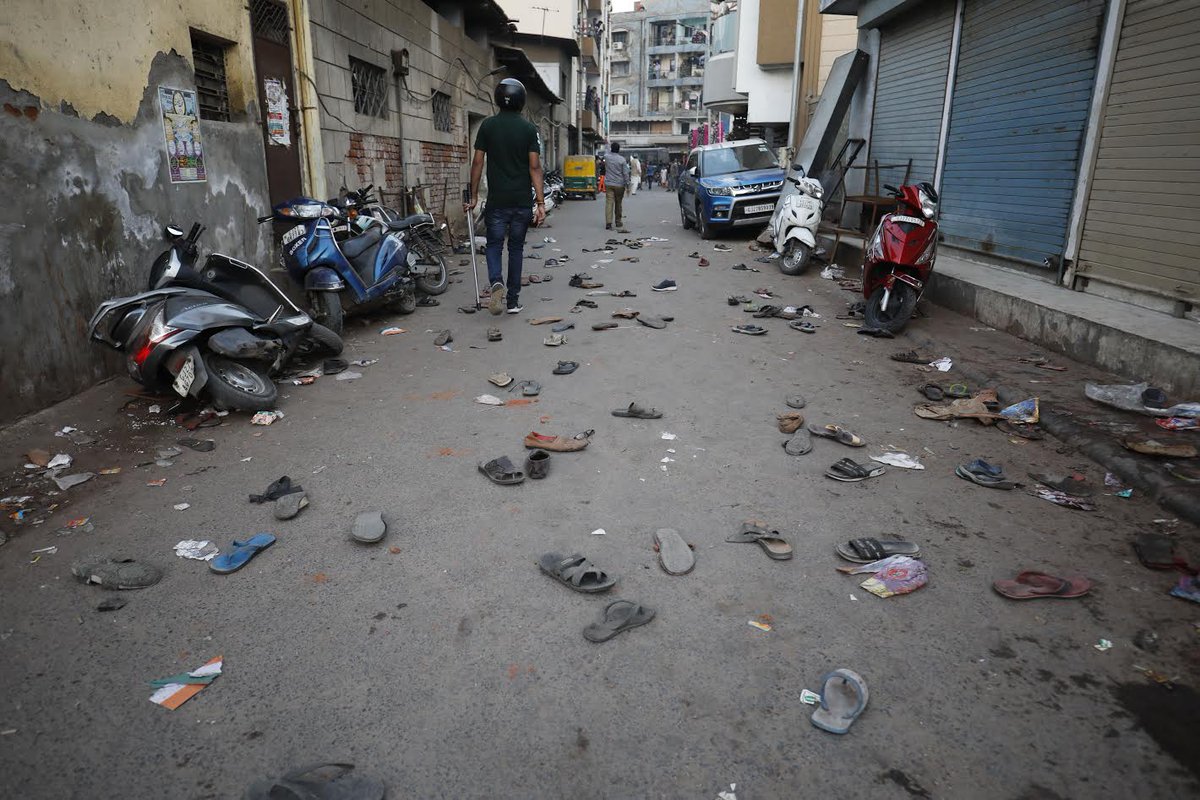 DCP (control) Vijay Patel said that so far there was no planning of deployment of any para military force.
He said that earlier 45 rioters were nabbed from Sardarbagh area and 12 protesters from near C U Shah college in the city.
Earlier today another police vehicle came under attack by mob of CAB protesters at Chhapi in Banakantha district of North Gujarat pic.twitter.com/jTLJ4sE4DE

— DeshGujarat (@DeshGujarat) December 19, 2019
Notably, the violence in Shah-e-alam area erupted this evening when a mob was adamant on taking out a rally against the Act and NRC even though the official permission for the same was not granted. Police had to resort to baton charge and tear-gas shelling when the mob started stone pelting on them.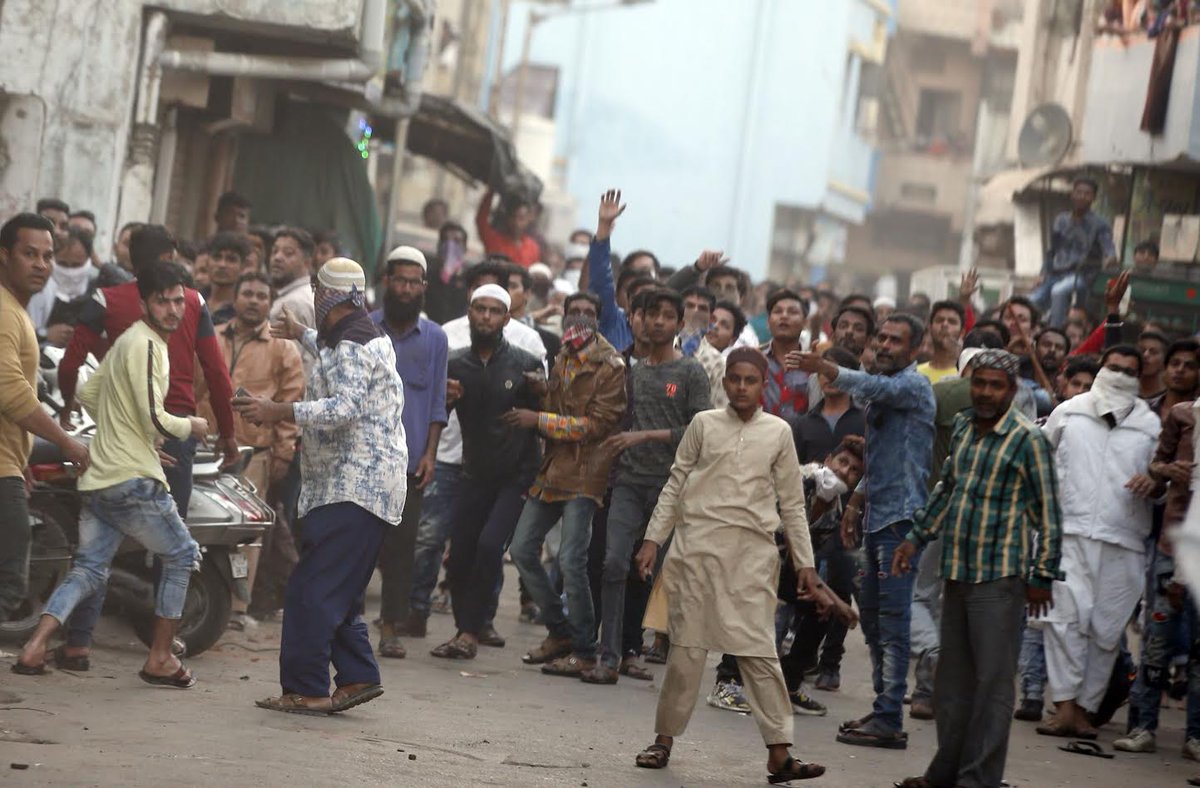 Earlier the mob had targeted an AMTS city bus in Lal Darwaza area of Ahmedabad. Bandh in Ahmedabad also evoked response in thickly Muslim populated areas of Jamalpur and Juhapura. Other areas of the city were almost completely unaffected.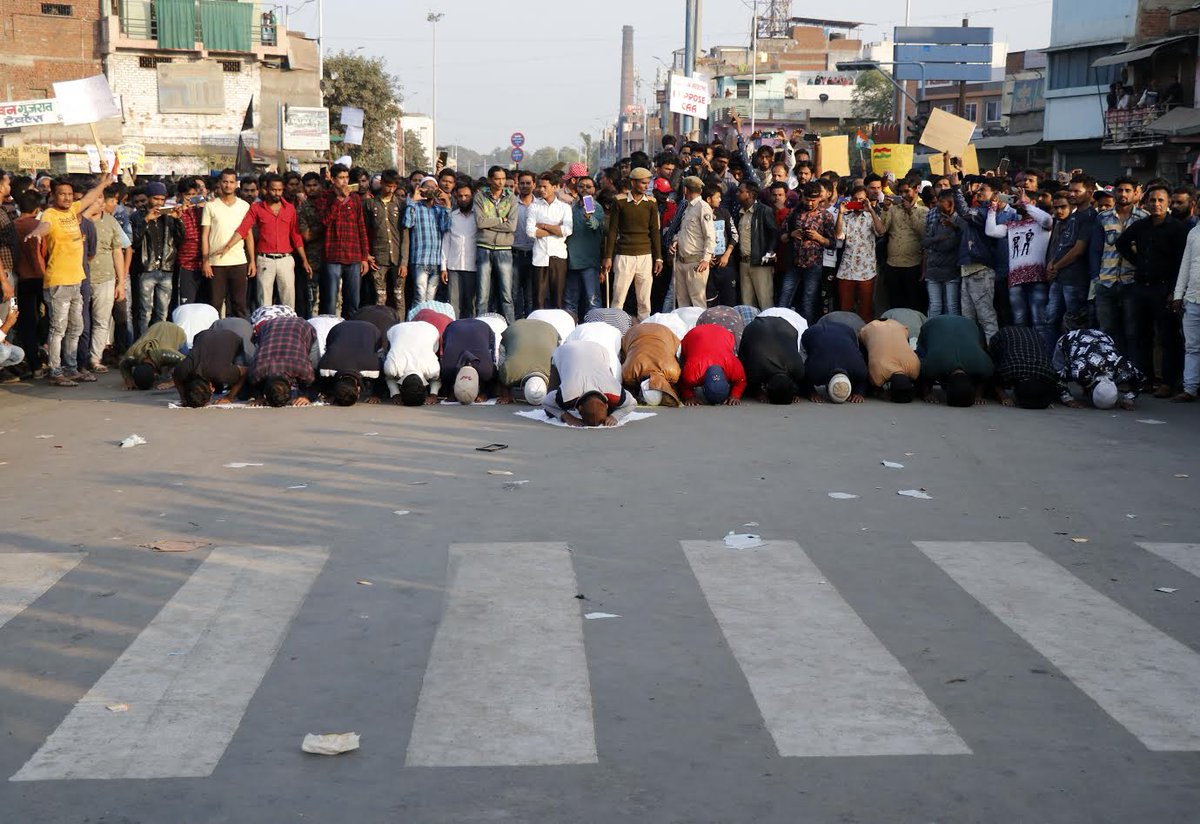 Muslim dominated areas in Vadodara, Himmatnagar, Godhara, Navsari etc also saw closure of shops while other parts remained almost normal. There was not no impact of the bandh in cities like Surat, Rajkot, Jamnagar, Mahesana etc.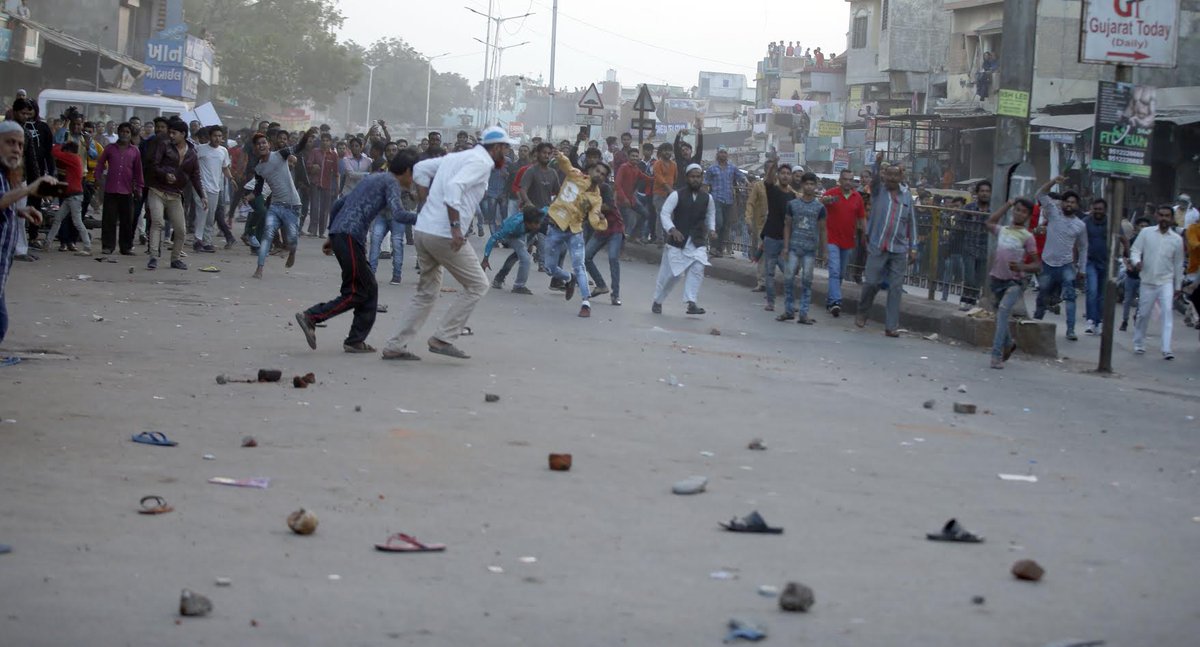 Minister of State for Home Pradipsinh Jadeja told newsmen in Rajkot that the people have rejected the bandh call which the main opposition was fueling with political motives. 'After winning the second term PM Narendra Modi and Home Minister Amit Shah were making good legislation one after the other for the nation. CAA was one of it,' he said.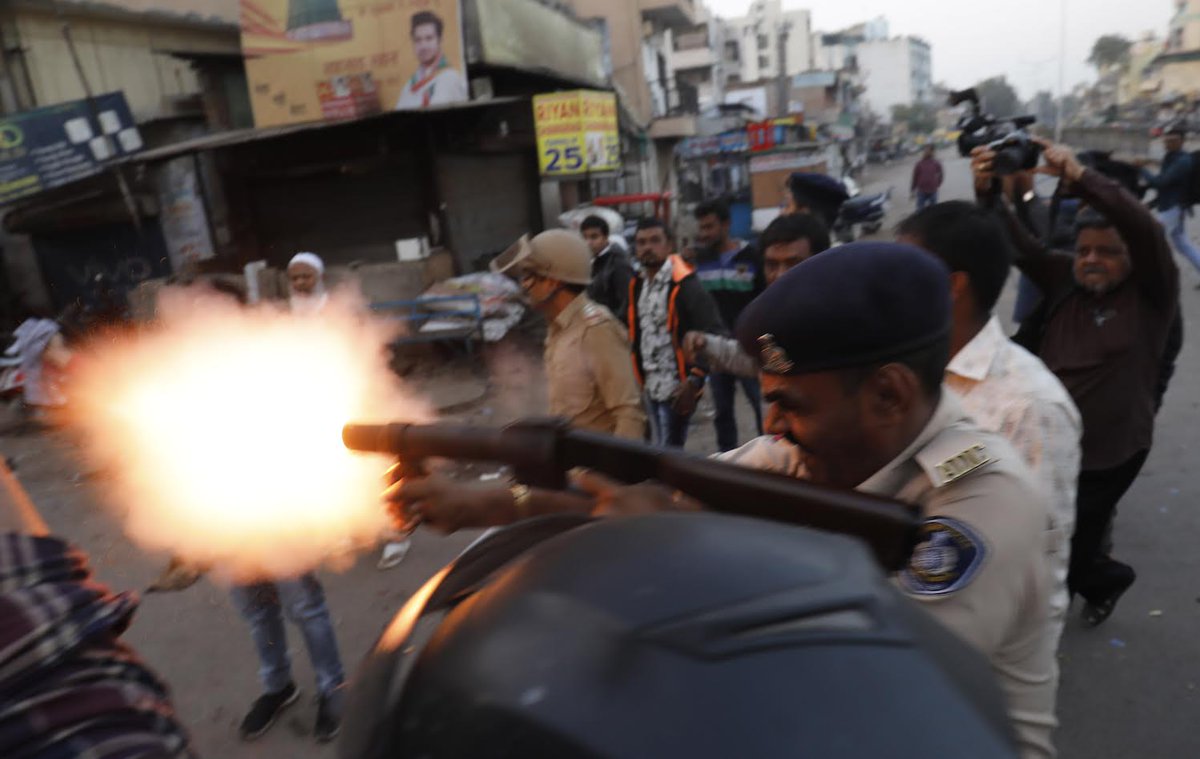 Deputy CM Nitin Patel said that he appealed all the citizens to maintain peace. He also said that several anti-social elements were trying to disturb the peace in the garb of protest. 'Attacks on police officials can't be and won't be tolerated. By hiding faces with pieces of cloths while attacking police, such elements can't save themselves from strict police action.
DeshGujarat