Shah Alam violence; 13 accused sent on 6-day remand
December 20, 2019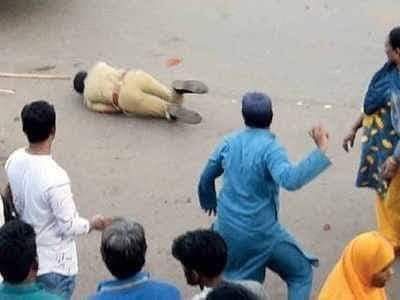 Ahmedabad: 13 persons accused of violence and attacks on policemen in Shah Alam CAA protest riot on Thursday were today sent on 6-day remand till December 26 by Ahmedabad Metro court. Isanpur police had produced 49 accused before the court. Among those sent on remand is Congress leader and AMC Councillor Shehzad Pathan.
Meanwhile it is learnt through sources that Shah Alam violence was pre-planned and not spontaneous. conspirators had made a Whatsapp group namely 'MS Social Samiti' and held a meeting to make bandh call agitation aggressive. Bangladeshis were roped in.
Sources say:
– A meeting was held on Dec. 17 and Jama mosque Maualana was approached to make appeal for bandh call, however Maualna was not ready to give call which may result into violence.
– On December 18th another meeting was held at Char Minar hall and a whatsapp group under the title of 'MS Social Samiti' was created. Specific responsibilities were distributed to members of the group. Aggressive speech was delivered in this meeting with a clear reference that if need arise, strength will be shown to police.
– A builder family was part of this group.
– People were brought from various areas including Chandola area which has major presence of Bangladeshis. Bangladeshis were told that they don't need to go to work for a day and they will be paid wages to join 'protest' programme. Stones were also brought in.
– Members of whatsapp group were told to leave the group and delete the data from phone after police started detaining people.
– Related DVR of CCTV cameras was altered in order to remove the data.
DeshGujarat