Congress minority cell leader Umar Khan Pathan arrested for posting misleading video on social media
December 21, 2019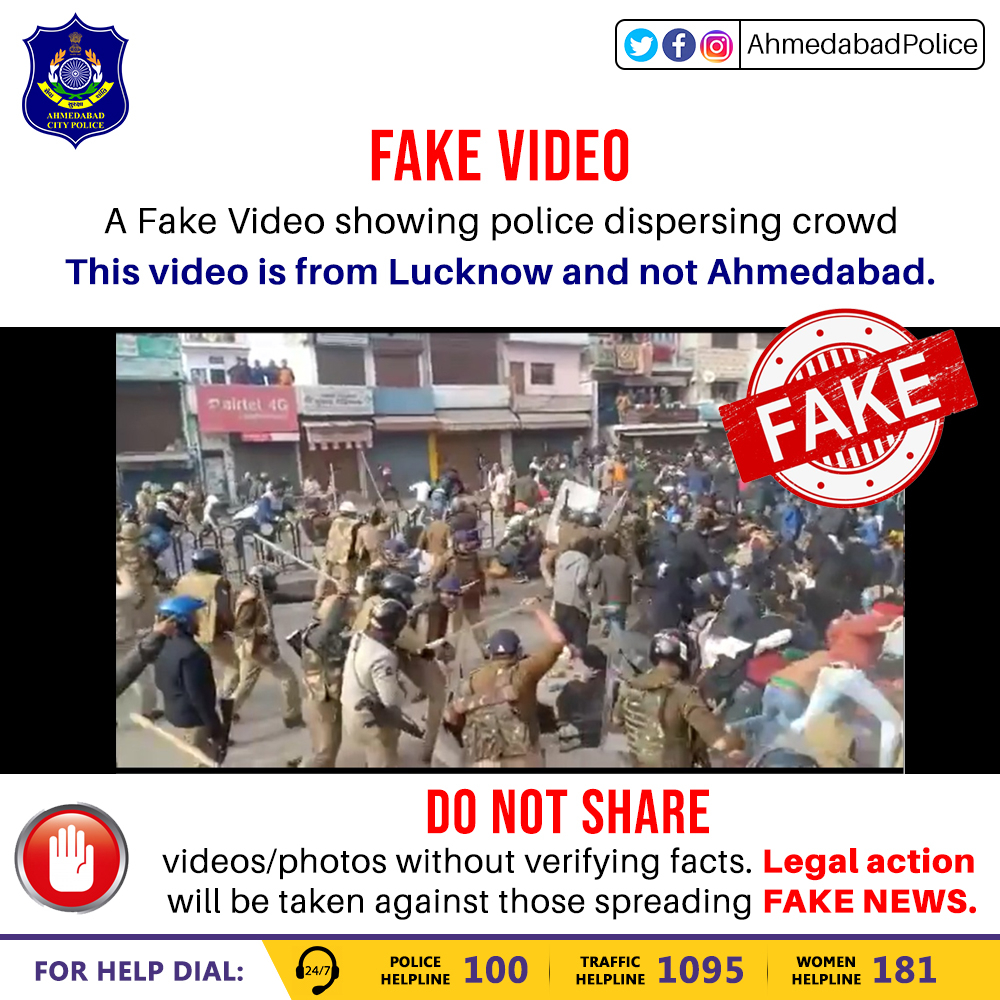 Ahmedabad: The crime branch of Ahmedabad police has nabbed a local Congress leader for posting a fake and misleading video on social media with regard to the incident of violent protest against CAA/NRC in Shah-e-Alam area here.
City level secretary in the minority cell of Congress, Umer Khan Pathan had posted a fake video on his facebook account in which the police action against violent protestors in Lucknow was described by him as the action of Ahmedabad police before the widely criticized stone pelting incident in Shah-e-Alam area here on December 19 which had left over 25 police personnel injured.
Special Police Commissioner Ajay Tomar today said that cyber police had lodged a case in this connection and also issued advisory to the social media users clarifying the case. He said that Pathan has been arrested for posting the video which a deliberate attempt to misinform and mislead people.
Earlier Police commissioner Ashish Bhatia had yesterday said that two social media posts involved in rumour mongering in the wake of the recent violence in the parts of the state to protest the CAA/NRC have been tracked and action was being initiated. He appealed the people to not to involve in such acts which were detrimental for the peace and law and order situation in the state. He said that creating fake videos and other posts and making them viral was a crime and police would take action against those involved in it.
DeshGujarat