Thousands join Pavagadh Parikrama
December 28, 2019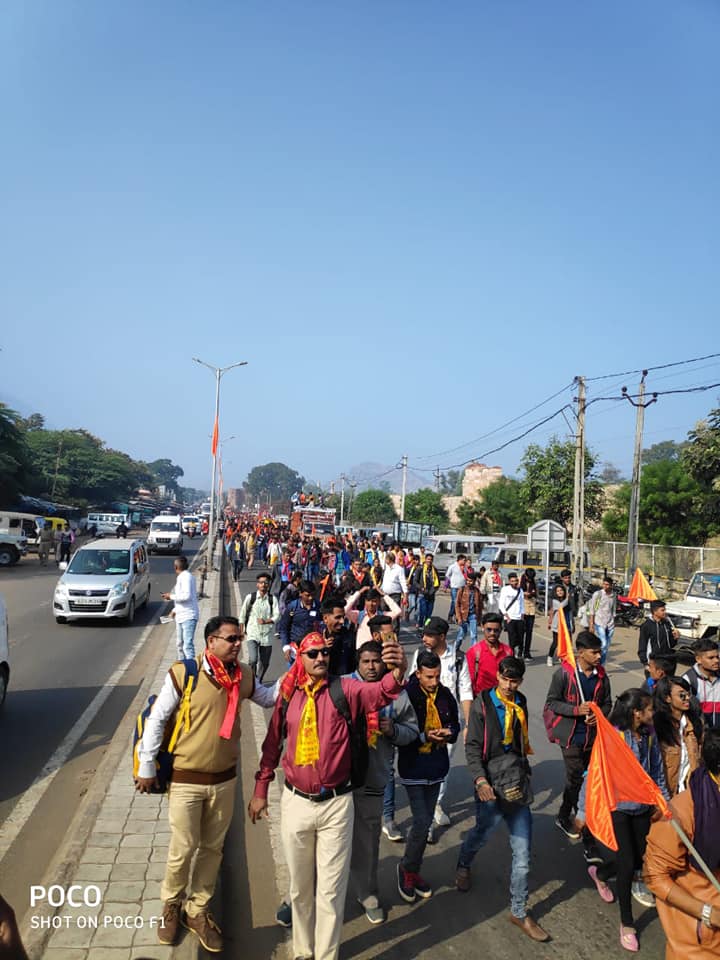 Godhra: Thousands of pilgrims joined annual Pavagadh parikrama which started from Vagheshwari Mata mandir chowk in Champaner in the foothills of Pavagadh hill on Friday. As many as 8,000 pilgrims have registered their names for fourth parikrama – a walk around Pavagadh hill.
The parikrama route starts at Vagheshwari Mata mandir and covers Taplav Hanuman mandir, Kotkali mata, Narayan Bapu's Tajpura dham(night halt), Medi-Madar based Siddhanath Mahadev temple(next day in the morning), Dhaba Dungri and then to Vagheshwari Mata mandir.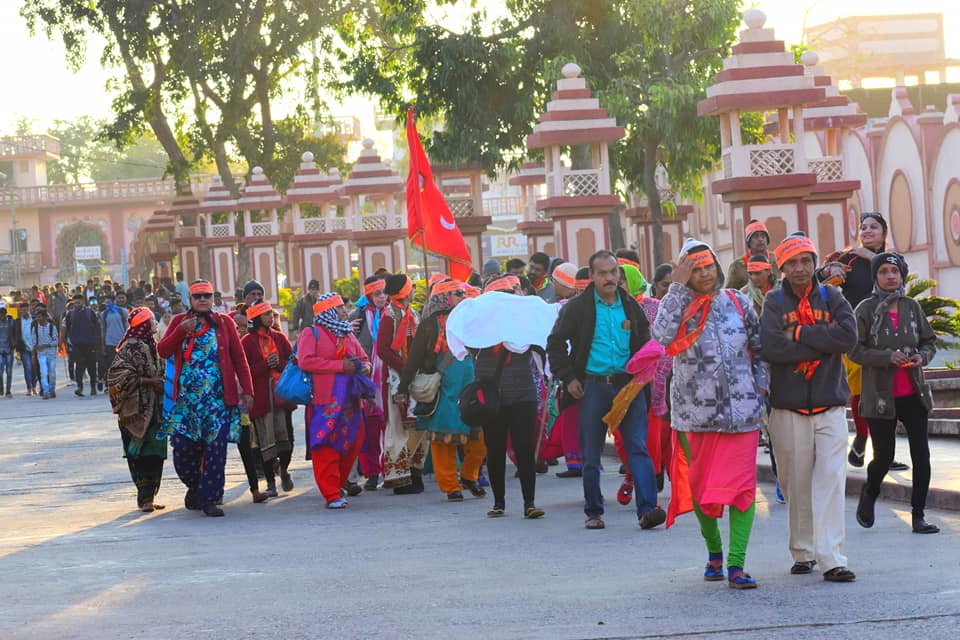 The entire route of Parikrama is 25 km in length. Two-day yatra covers total 44.31 km route.
Some of the participants were in vehicles, while 180 women participated with bicycles. Most others choose to walk on foot.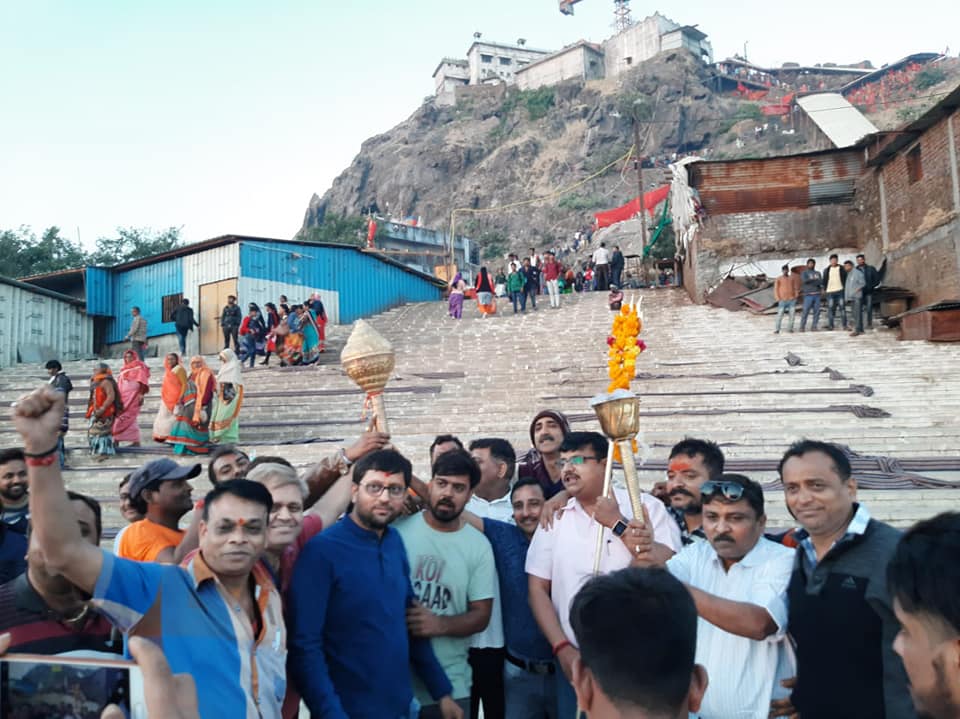 State minister Bhupendrasinh Chudasama attended the inaugural event along with district collector.
It's worth noting that senior RSS leader Bhaiyyaji Joshi had during his recent visit to Pavagadh congratulated the organizers for revival of Pavagadh Parikrama.
Renown kathakar Shri Rameshbhai Oza had also endorsed this initiative.