Railway passenger fare hiked, new rate will be effective from Jan 1
January 01, 2020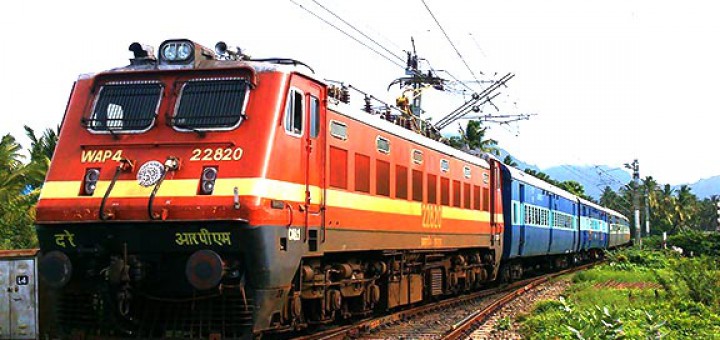 New Delhi: On the eve of New Year 2020, the Indian Railways on Tuesday announced hike in passenger fares, with an increase between one paise per km to four paise per km.
According to a Railway circular, one paisa each will increase in fare per km for Second Class ordinary, Sleeper Class Ordinary, First class ordinary in Ordinary Non-AC trains.
In Mail and Express Non-AC trains, two paisa each will increase in fare for per km in Second Class, Sleeper Class and First Class.
Similarly, four paisa each will increase in fare for per km in AC Chair Car, AC 3-Tier, AC 2-Tier, AC First Class in AC classes.
The increase in fare will be effective from January 1, 2020.
"In case a ticket already issued at pre-revised rate, difference of fare on or after January 1, 2020, shall not be collected. However, any new tickets made by TTE or checking staff, in trains or at stations on or after January 1, 2020, shall be charged on revised fare", the circular said.
According to the Ministry, existing fares of train services like Rajdhani, Shatabdi, Duronto, Vande Bharat, Tejas, Humsafar, Mahamana, Gaimaan, Antyodaya, Garib Rath, Jan Shatabdi, Rajya Rani, Yuva Express, Suvidha and special trains on special charges, AC MEMU (Non-Suburban) and AC DEMU (non-suburban), will be increased.
"There shall be no change in charges for reservation fee, super fast surcharges. Such charges, wherever applicable, shall continue to be levied additionally", it added.
It is learned that the Railway Board has already prepared a new tariff plan and got the green signal from the Prime Minister's Office, however, it waited to complete the Jharkhand Assembly elections.
During the last few years, the Railways has not increased the passenger fare in any way, so as to improve it's financial health.
It is believed that the increase in passenger fares will generate an additional income of Rs 4,000-5,000 crore annually in the treasury of the Railways.