Bus hits electric pole in Saurashtra region of Gujarat, 4 dead, 23 injured
January 11, 2020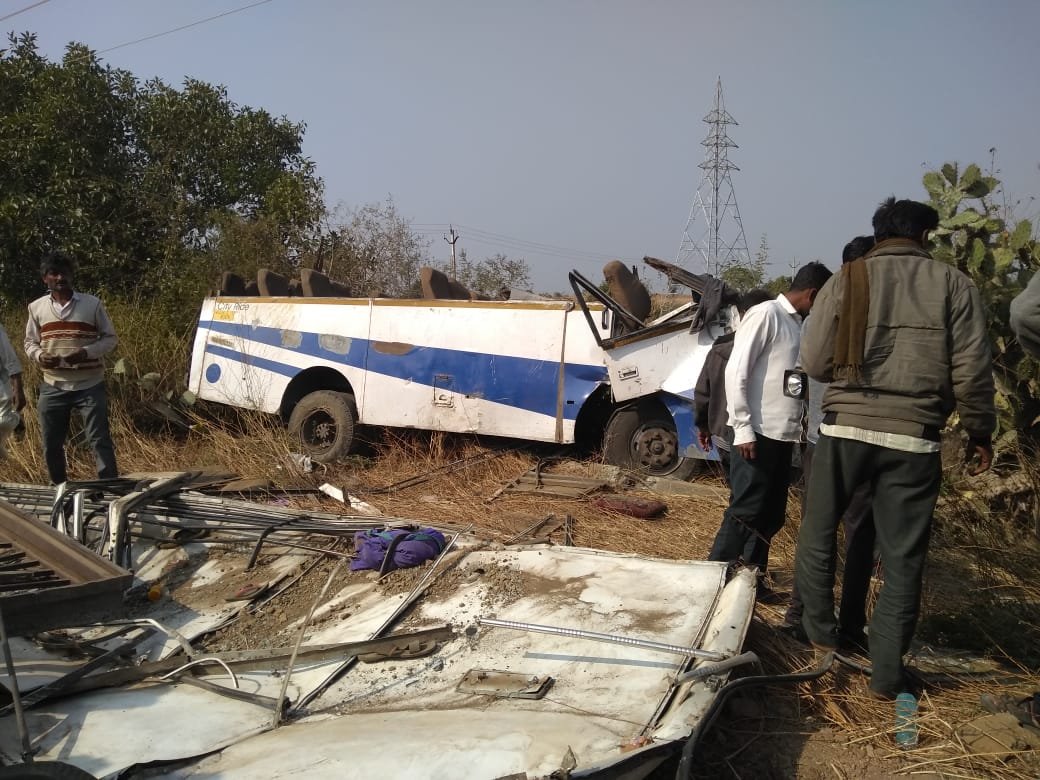 Junagadh: At least 4 passengers of a private luxury bus were killed and over 20 others injured when it lost control due to coming out of its Tyre and collided with an electric pole near Lalpur Patiya village under Visavadar police station of Junagadh district in Gujarat, police said.
PI of Visavadar N R Patel said that the bus was coming from Savarkundala and going towards Junagadh when it lost control as its tyre loosened out suddenly. The bus lost control and hit a roadside electric pole which resulted in the blowing out of its roof.
Four passenger died on the spot while around 23 were injured of whom 13 were sent to Junagadh civil hospital, he said.
DeshGujarat