Parts of Gujarat seeing non-seasonal rain a day before Uttarayan
January 13, 2020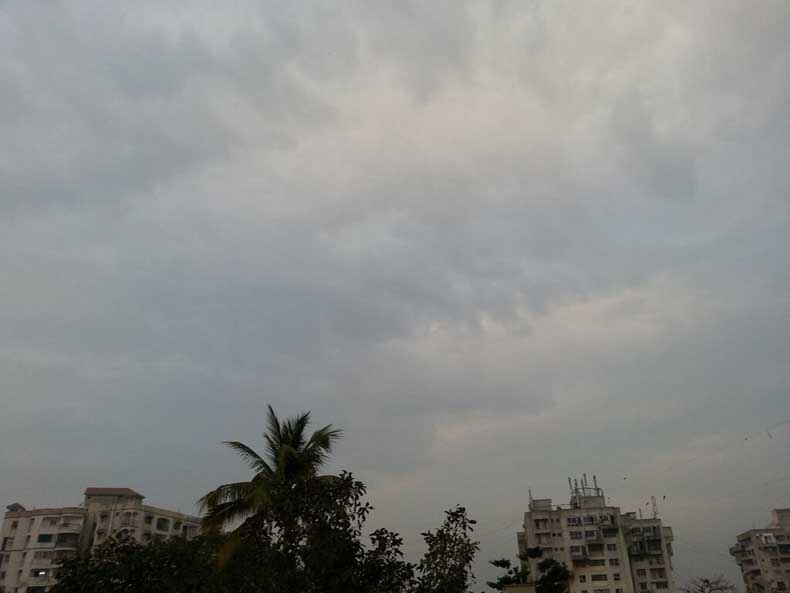 Gandhinagar: Parts of Gujarat is witnessing non-seasonal rain today also even as in the last 24 hours also some areas saw light rain as predicted by the met department.
Today morning parts of Gir Somnath, Junagadh, Rajkot, Jamnagar and Banaskantha district have seen rain.
Earlier Bhuj had seen 1.9 mm, Naliya 1.0 mm, Kandla port 1.8 mm, Porbandar 0.4 mm and Dwarka 0.3 mm or rain.
IMD center Ahmedabad Director Jayanta Sarkar today said that several parts of the state were likely to see light rain today. It is happening due to western disturbances caused cyclonic circulation lying 1.5 km above West Rajasthan and neighbourhood.
'But the weather will clear tomorrow. Still there will fall in temperatures from tomorrow which means cold will increase,' he said.
Meanwhile non seasonal rain in Bhabhar and Diyodar of Banaskantha, Junagadh and Maliya Hatina talukas of Junagadh, Dhoraji and Jam Kandorana talukas in Rajkot district and Jamjodhpur of Jamnagar along with Veraval and adjoining areas in Gir Somnath district has put the farmers in the areas in tizzy as it might affect the rabi crops including cumin seed, coriander, wheat, millet, onion etc.
Parts of Amreli, Botad, Bhavnagar, Dangs and Ahmedabad districts also saw foggy or cloudy weather this morning. Possibility of light rain at these places today can't be ruled out.
DeshGujarat