DRI seizes 9.64 metric tonnes of Red sandalwood worth Rs 4.82 crores kept in Mundra port of Gujarat for smuggling abroad
January 16, 2020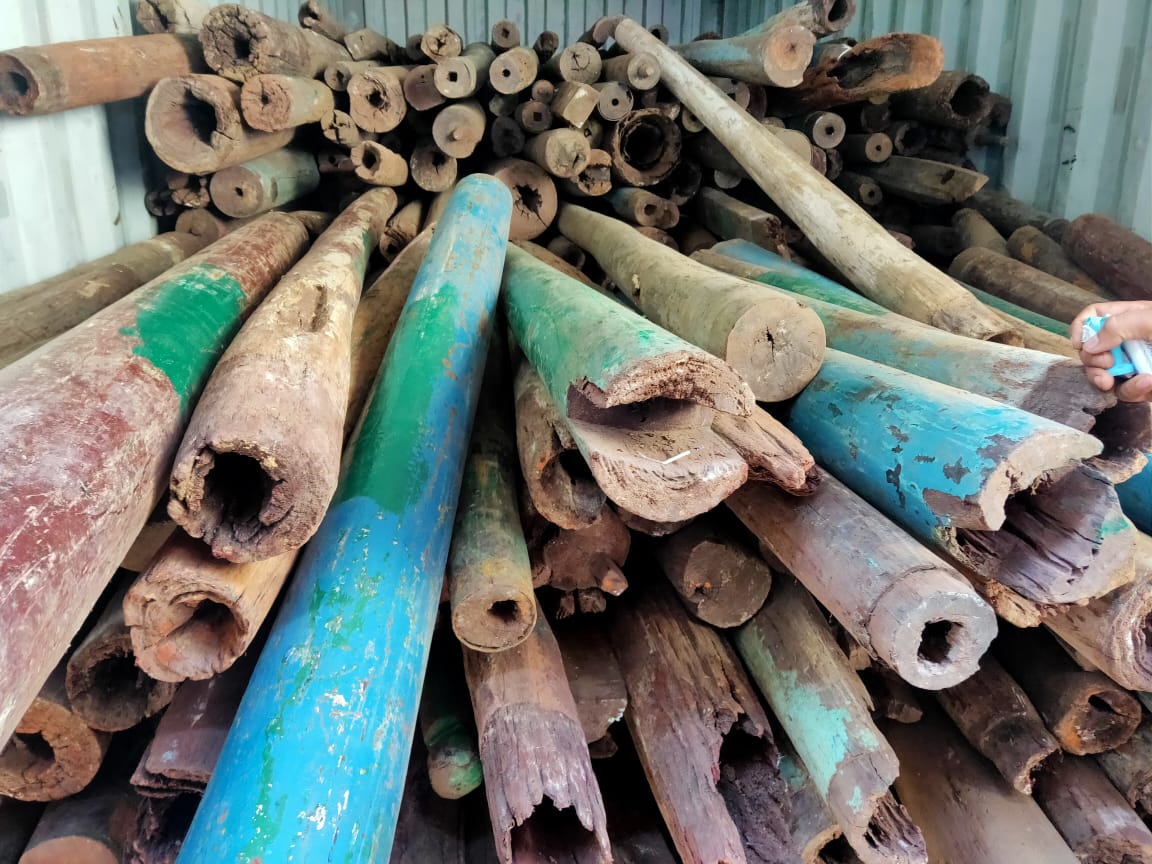 Ahmedabad/Bhuj: The Directorate of Revenue Intelligence (DRI) has seized over 9600 kg of red sanders (red sandalwood) worth Rs 4.82 crores from a container kept in Mundra port of Gujarat for smuggling it abroad.
An official of the DRI today said that based on the tip off 9.64 tonnes or 9640 kg of red sanders was recovered from a container brought on a trailer for sending abroad.
'It was tipped off that the smugglers were to smuggle it abroad concealed it behind sanitary wares from Morbi. 160 pieces of such sanitary wares were also recovered from the container and one person was arrested in this connection,' he said.
He said that Red sanders which was naturally found in the hilly regions of Cuddpah-Chittoor district of Andhra Pradesh in India was in high demands in countries like China, Japan and Hong Kong for making furniture, musical instruments and medicines. It comes under a protected species under the Convention of International Trade in Endangered Species of Wild Fauna and Flora and also the Wild Life (Protection) Act.
He said that Red sanders was smuggled to China and Japan from India by air and sea route via Singapore, Malaysia, Dubai and Hong Kong.
The price of the seized red sanders seized on January 14 in illicit domestic market was estimated to be Rs 4.82 crores, the DRI officer added.
He said that detailed investigation and attempts to make more arrests in the matter was on.
DeshGujarat