Guinness world record holder Gujarati girl Nilanshi wishes to become computer engineer, won't be able to hold record post August 16
January 16, 2020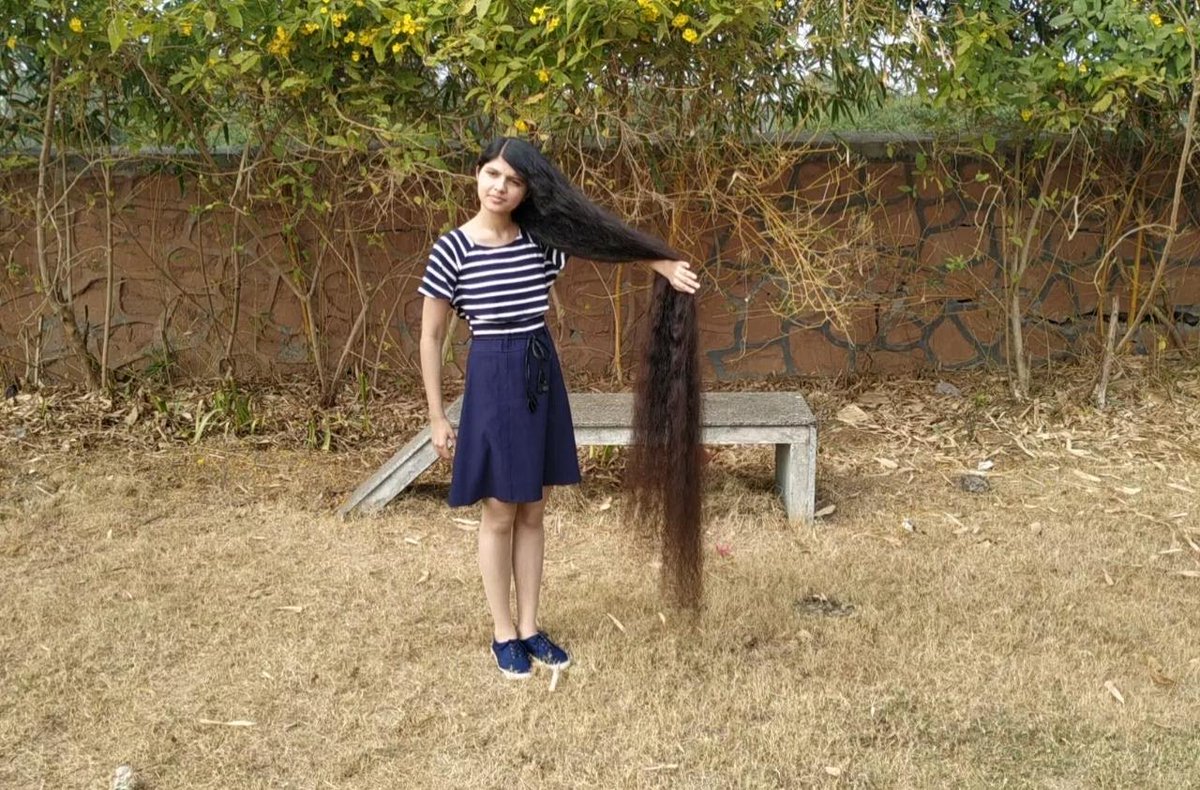 Modasa (Gujarat):Guinness World Record holder Gujarati girl Nilanshi Patel who has broken or bettered her own record in the most prestigious book of records as the 'teenager with longest hair across the globe' today said that she wanted to become a computer engineer in the future.
The tresses of 17-year-old Nilanshi Patel, a native of Modasa in Aravalli district of North Gujarat ( born 16 August 2002) had achieved a length of 170.5 m (5 ft 7 in) by 21 November 2018. She was first given the Guinness certificate then and She appeared on a TV series of record breaking, La Notte dei Record (The Night of Records) in Italy, which is hosted by Enrico Papi on TV8. She had broken the record of a teen aged girl from Argentina.
She bettered/broke her own record with the increased hair length of 190 cm ( 6 ft 2.8 in.). The Guinness World Records issued a new certificate to her on September 22, 2019.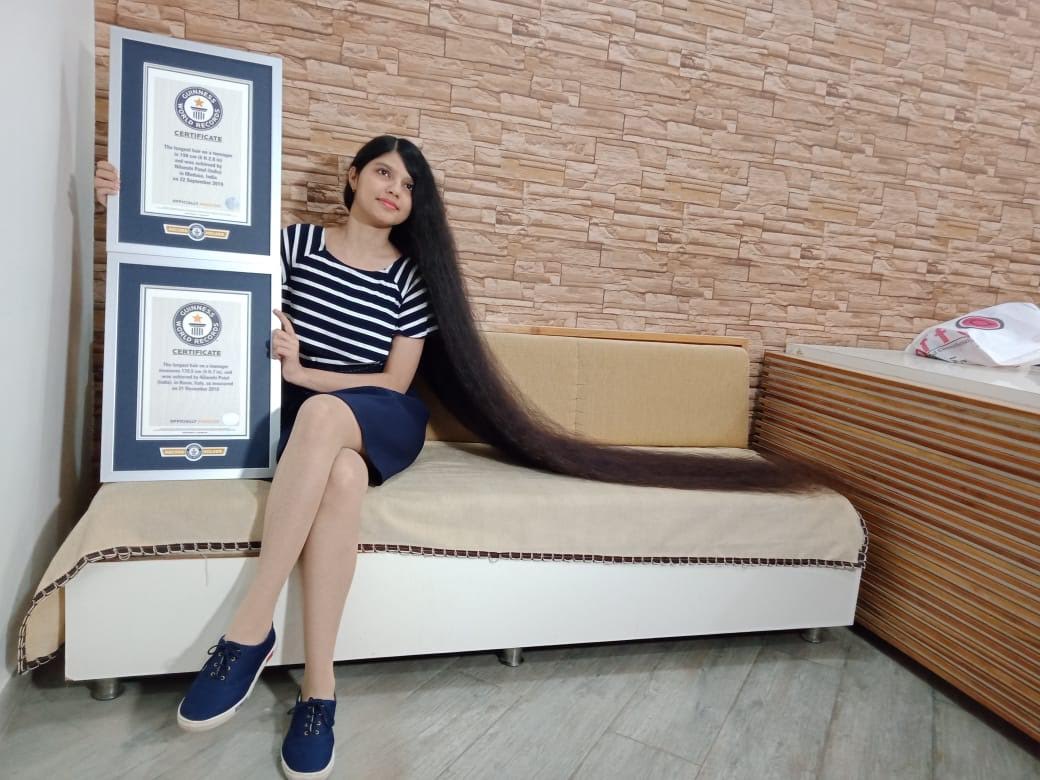 Nilanshi said that she has been growing her hair since the age of six and it is her lucky charm. It is washed once a week and drying takes half an hour, combing twice that. She usually wears her hair in a braid, but ties it in a bun to play table tennis. I got my hair cut, a really bad haircut. So, then I decided that I won't cut my hair. I decided that when I was six and have not cut it since.'
Nilanshi, the only child of a teacher couple, Brijesh Patel and Kaminben Patel, in Modasa studies in class 12 science stream and wished to study computer stream in IIT. She said that she got full cooperation from the family and was quite happy with the way she was having her hair.
'I feel like celebrities when people rush for selfie with me due to my long hair and the world record. I also feel myself a proud Indian,' she said.
Her Father Brijesh Patel said that due to technical and age related reasons she could not apply for the the record for the third consecutive time even though after holding the record for two consecutive years. On August 16, 2020 she would enter in to the 19 th year whereas this record was for up to the age of 18 years.
DeshGujarat