UK based EV charging solutions provider company starts first free e-vehicle charging point in Gujarat
January 19, 2020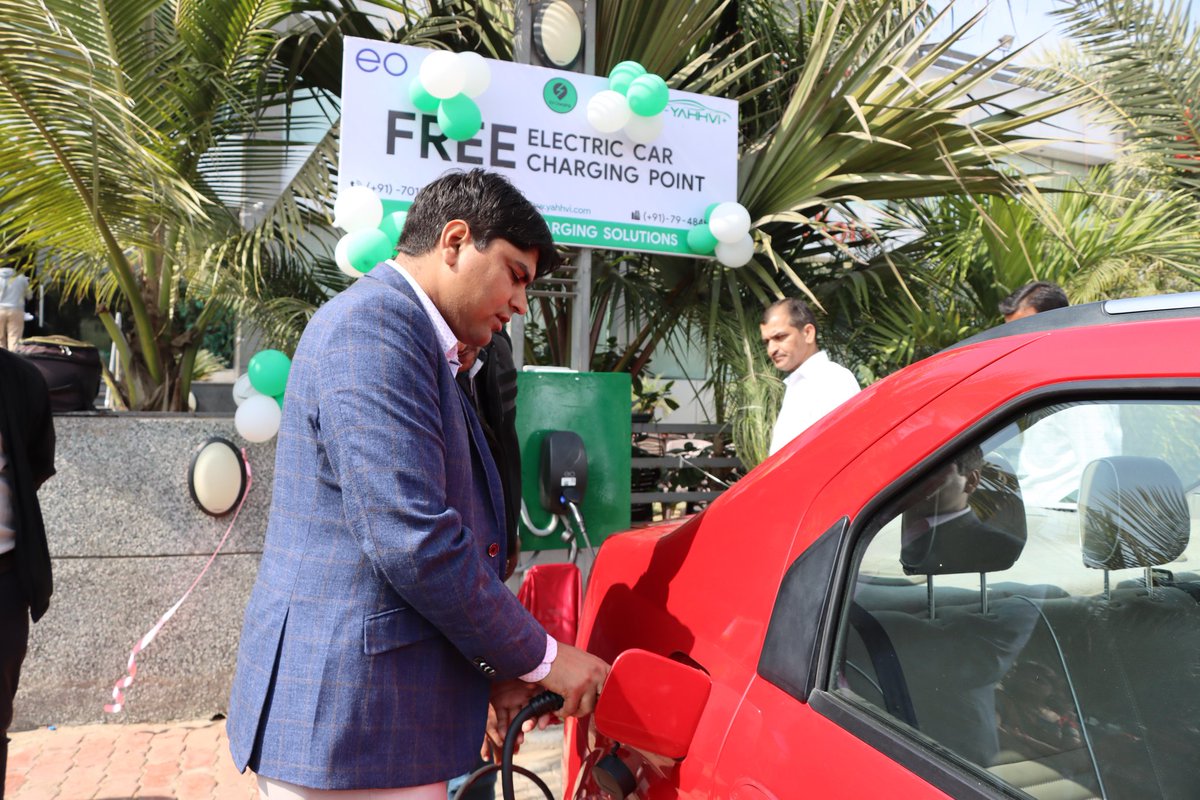 Ahmedabad: UK based Electric Vehicle (EV) charging solutions provider company EO Charging today launched its first free electric vehicle charging point in Gujarat in its most populous city of Ahmedabad and said that it has planned to set up around 300 such points across the western state by March 2022.
The company which has so far started around 20 such charging points across the country since the launch of its distribution network in India in November last year, has planned to set up more than 4000 such points in India by March 2023.
The first charging point in Ahmedabad situated besides S P Ring road in the parking lot of a well known restaurant in the outskirts of the city will initially be free of cost for awareness about the benefits of electric vehicles and promotion of the solutions of the company.
Founder and CEO of Yahhvi Enterprises, the exclusive distribution partner of EO Charging in India, Sandeep Yadav told newsmen here today that the company has planned to launch around 300 such free charging points across Gujarat including the major cities of Surat, Vadodara and Rajkot. In Ahmedabad alone there would be around 40 such stations by the end of March 2022. All of these points would be equipped with smart automated technologies/software. The UK based company was also going to set up a manufacturing unit in Maharashtra.
He said that initially the company would bear the charging expenses for promotion and awareness exercise. It would also spread EV awareness through special training programs for students, institutes, company employees and unemployed youth. 'About 1000 Plus EV training programs would be taken by March 2021, targeting 2.5 lakh audiences. We will also support 2000 peoples to get employed in a direct and indirect way of charging related business,' the CEO of Gujarat based company added.
To a query he said that his company provides three types of chargers including the ones for residences. Looking at the population density of India which was even more than that of China, EV's were bound to be a major success here. New players were making entry in to this business.