A young curious leopard strays in a house in rural Kutch, caged
January 20, 2020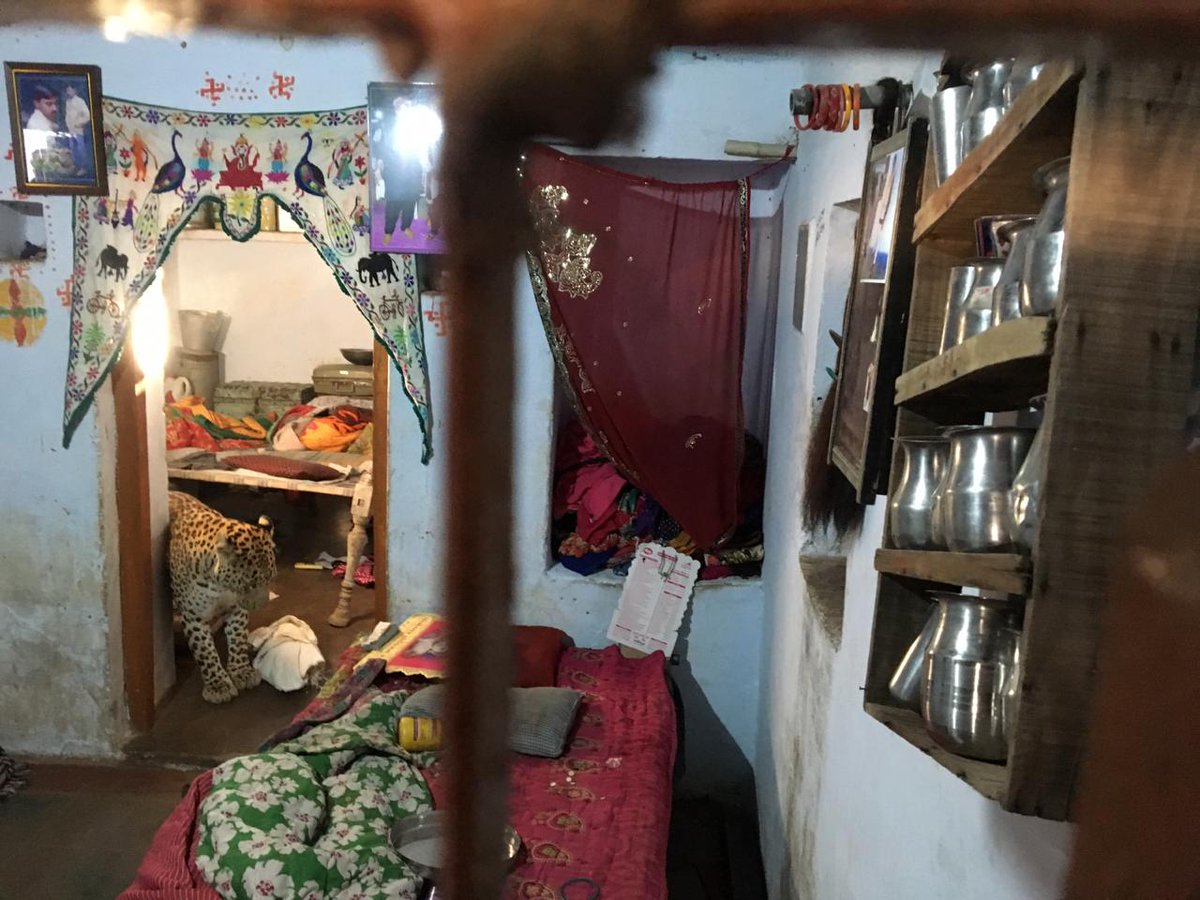 Bhuj: A curious young leopard strayed into a house in Moti Godhiyar village in Kutch district of Gujarat today morning when the house was empty. The leopard apparently curious about human living, could also be seen lounging on a bed in the house in a viral video. The forest department was called after the leopard was locked in the house from outside.
Caged:
Bhuj: A leopard which had entered in to a house in Moti Gondhiyar village under Nakhtrana tlauka of Kutch district today was later caged by forest department team.
A forest official said that around 4 year old leopard which had strayed from nearby forests had entered the house of Devendra Hirji Sodha at around 0730 am this morning. But fortunately no one was inside and the house owner later shut the door from outside and locked it.
Later, forest team arrived there and kept a cage parallel to the main entrance and caught the beast at around 2 pm.
The photos and videos of the incident had been made viral on social media by villagers.
The official said that the beast would fitted with a radio collar device and released in jungle.